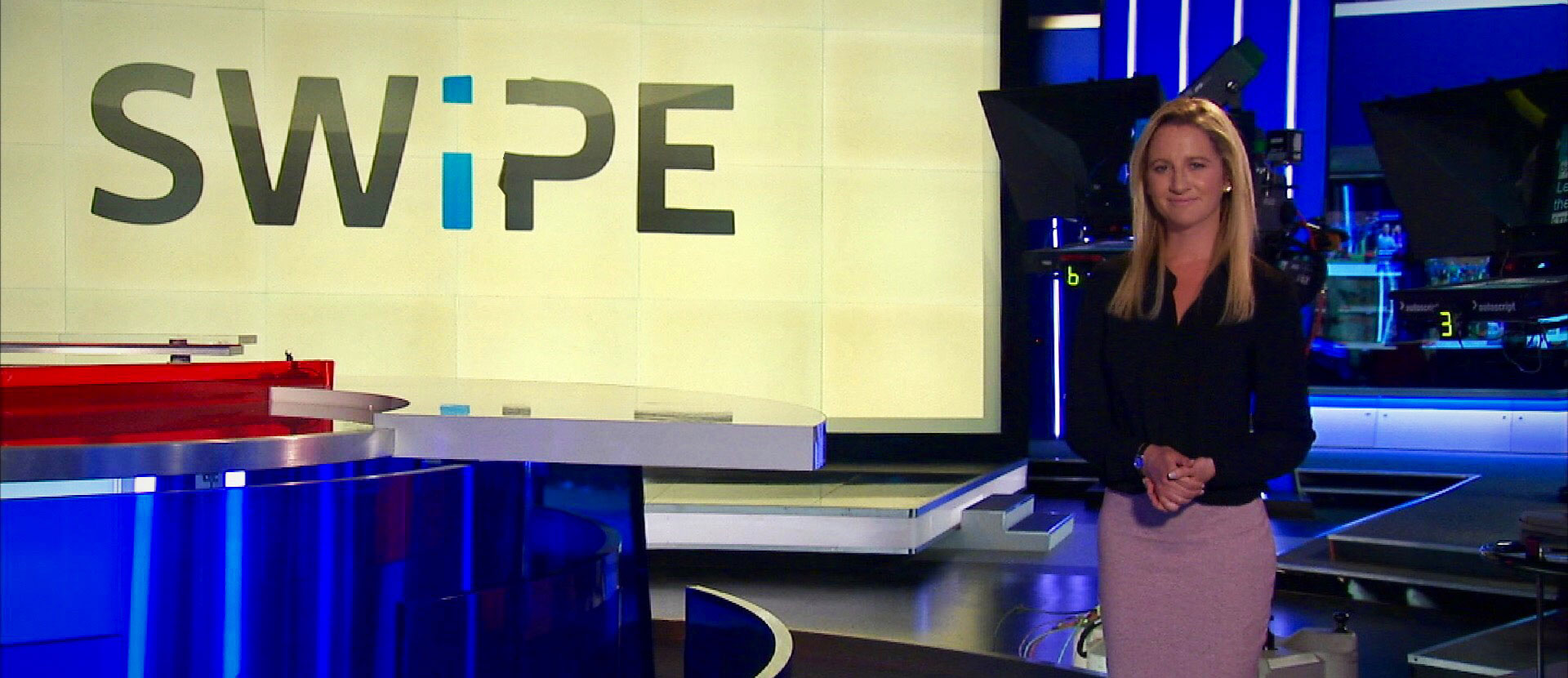 Alumni spotlight: Angela's journey from Solent to Sky
What it's like working for Sky?
21st November 2017
We recently spoke to Angela Barnes, who graduated from BA (Hons) Multimedia Journalism in 2008. Since graduating she's built her journalism career working at news channels - she told us what she's been up to.
Tell us what you've been up to so far in your career
During my final year at university I started freelance writing for the business section of the Southern Daily Echo, gaining weekly bylines. In my third year I also gained freelance work at the Evening Standard. It was here that I achieved my first national front page byline with a mayoral election campaign story.
After I graduated, I was accepted on to the Sky News internship programme. It was a very competitive placement to get. The programme lasted three weeks, and after impressing them I was offered a full-time position at Channel 5 News, which was then part of Sky. I worked there for a year as an online producer and TV reporter. After that, I took a staff position at Sky News, where I now work - I love my job!
What does your job at Sky News involve? What's a typical working day?
Every day at work is different. And thanks to the variety of skills I have, I go between producing, reporting and presenting. One of the programmes I occasionally host and regularly report on is Sky News' weekly flagship technology show, Swipe. I come up with programme ideas for the show, and plan and execute them. I often travel around the world with the show, reporting on interesting stories for TV. I also write an online article to go with the report, and produce a version for mobile, Snapchat, Facebook and On Demand platforms. 
When I'm on location I work with a cameraman. I advise of the footage we need and we work together to capture the story. When I get back to our main studio in London, I watch through the footage and write up my report. Then I work with an editor to get it ready for broadcast. Most recently I was in Paris, reporting on how companies there are trying to draw tech talent over from the UK post-Brexit.
I love the freedom - we get to be creative and enjoy working on something to fit with all the different media platforms audiences consume now. Every day I work with a really encouraging, supportive team. And I get to meet interesting people with fascinating stories to tell.
What's your career highlight so far?
It has to be presenting a programme for the first time on one of the best international news channels!
I also really enjoyed working on a special report from Iceland, which I also implemented and executed. It was a 30-minute show where we explored the impact of another ash cloud crisis. We worked with a team of scientists on one of the country's most active and dangerous volcanoes. I delivered a piece to camera standing in the crater of the glacier covering Katla - the volcano on the watch list! Definitely a career highlight!
How did university prepare you for your career?
The course provided me with an excellent foundation to build on at the start of my journalism career. It helped me to make a confident and impressionable transition into a real newsroom environment. Also, the wide range of multi-platform skills I gained allowed me to pursue different journalistic paths, starting in print, then moving to digital, and on to television.
My current position at Sky News is one of the most diverse in the newsroom. Not only do I produce, but I also report and present. Being able to combine these roles is thanks to the excellent tuition tuition I received in these areas to prepare me for my career. During the course we were encouraged to adopt a multi-platform mindset early on. This helped me get the interesting and varied role I have today.
What's your favourite Solent memory?
My favourite memory was in my final year of the course. At this stage, all the skills had come together and we were all tasked with producing and reporting a piece of content under deadline for a live evening news bulletin.
I found a story I wanted to cover with Stop the War Coalition in London, and travelled to interview protesters outside Downing Street and film my story. I remember self-shooting my own piece to camera and really enjoyed being on a breaking news story that other news outlets were there covering. I returned to university with all my footage and really enjoyed the process of putting it all together and getting ready for the news bulletin with the rest of the team.
Getting the final stories ready for the live show was exciting and a great insight of what was to come in my career ahead.
What advice would you give to someone wanting a career in journalism?
I would say, get lots of work experience. This often leads to your first job, as it did for me. Try to impress during your placements and always put forward ideas. Be creative, confident and proactive!
Every no is closer to a yes. I sent emails for a year to one organisation for a placement until they eventually accepted me. Apply for placements and start freelancing as soon as possible. Find out who books freelance journalists at different media organisations, send them your CV, links to your work, and persist.
Make the most of the university's facilities when you're there. Film, shoot and edit original reports, practice in the studio, practice with the kit available. Build a portfolio of work when you have the tools and the expertise around you to help set you on your path.
Finally, keep any public social media accounts professional. You never know who looks at them!