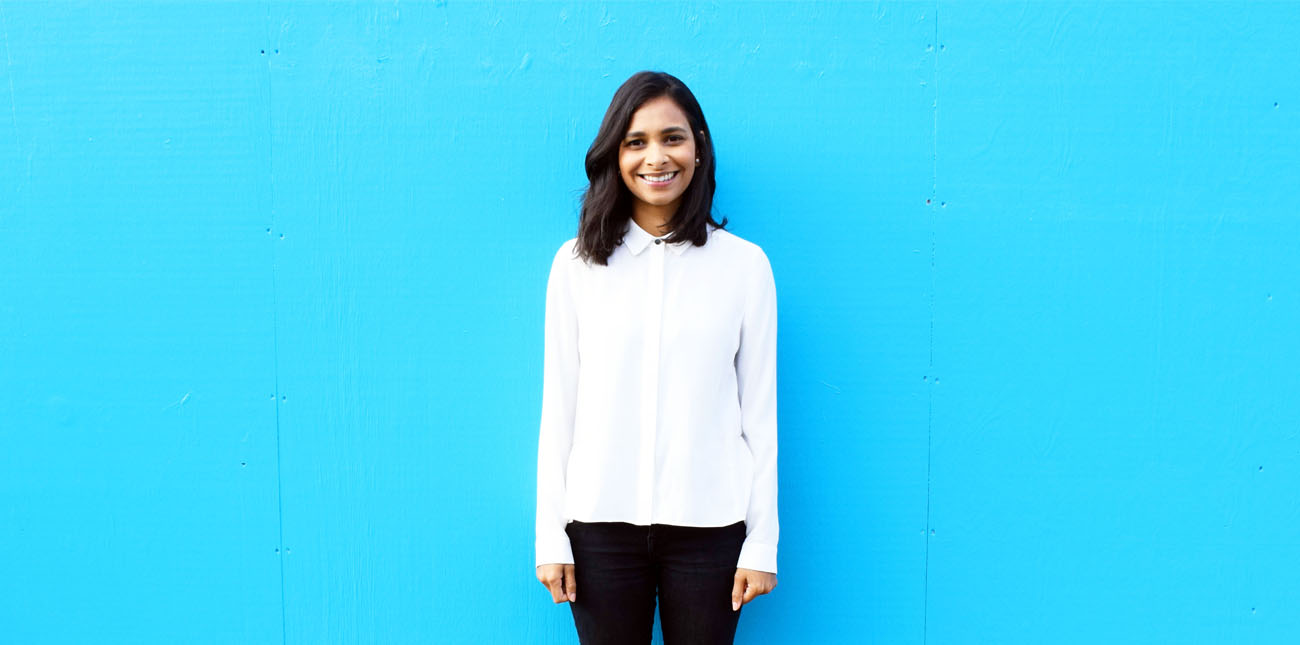 Alumni spotlight: Anushka Fernando, Senior Content Editor
Learn how Anushka Fernando quickly rose through the ranks at digital agency, Veneficus
3rd October 2016
Having graduated from Solent's magazine journalism and creative writing programme in 2012, Anushka Fernando quickly rose through the ranks at digital agency Veneficus to become their senior content editor. Anushka currently manages a small team of fellow writers to produce a range of digital content for clients that include Capital FM, Foxy Bingo, Visit London and Carmex.
We caught up with Anushka to find out a bit more about her work, as well as her time as a student here at Solent.
What has been your biggest achievement in your work to date?
It was a great feeling to see my name in print on newsstands, my proudest achievement was very early on in my career when my first piece of paid published work was featured in Closer magazine – I even saw the issue in France. I was so happy as I hadn't even graduated yet!
In my currently job, my biggest achievements have been securing mentions and links on big news sites - I managed to get my company featured on the Daily Mail online which led to our biggest day of traffic for the website!
The biggest achievement however is my career progression. I started as a junior writer at Veneficus, and at the time it was a small web marketing start-up. I had little knowledge of web writing and since then the company has grown and I've worked my way up to become senior content editor where I manage a small team.
What do you love about your career?
It doesn't feel like a job! It's so varied and fun. I work on a few different consumer websites including Magic Freebies – the UK's biggest freebie site - where I search for freebies and offers and list them on the the site. It means we receive a lot of freebies in the post so every days is like Christmas!
My job also involves creating articles for our lifestyle blog Expert Home Tips - I get to research and write on a huge range of topics, take images, create fun videos and look for viral content for our social media channels.
What's a normal day for you?
I'm responsible for sending out all our emails, we send to over 1.2 million people so it's a huge part of my job. The first thing I do is check the stats on all the sends, then I'll check my work emails – I'm always communicating with different brands and bloggers to see if we can collaborate on projects. I'll have a meeting with my team and we'll discuss the week's content – who is writing what articles, how blog posts have performed and any social media successes.
I'll spend the rest of the morning looking for freebies and offers for Magic Freebies – we send out 8 new freebies a day so it's quite challenging!
At lunch I'll go home to check on my pug Bertie - he often comes into work with me – he's the office mascot and everyone loves him. When I'm back in the office I'll spend the rest of the afternoon writing my latest article for Expert Home Tips – we write articles on how to simplify your life. From cleaning hacks and home tips to quick and easy recipes and articles on health and beauty. One day I could be writing a list on the 38 uses for baby wipes and the next a lengthy article on how to create a capsule wardrobe.
To combat writer's block, I'll take breaks to schedule social media posts across Twitter, Instagram and Facebook. Some days I'll take some time out to make a short-video such as how to clean your glasses with vinegar. At the end of the day I'll schedule all our emails for the next day – most of the users to our websites come from the emails so I'll perform different tests and make sure they're word perfect.
What are your future plans?
It's a really exciting time to be at Veneficus so I'll keep continuing to help grow Expert Home Tips and managing my different content projects. I'm a huge animal lover so in the future I'd like a job in email marketing or social media for a pet company or it would be a dream to turn my dog's Instagram page into a full time job!
I love working online, but in the last year I've qualified as a massage therapist too. It's something I've always had an interest in and really loved learning something completely different. I currently volunteer at the charity Shooting Star Chase once a month, it's a welcome break from the world of technology and I'd like to train in more holistic therapies in the future.
What's the most important thing you learnt at university?
How to self-promote! When you're a writer you need to really sell yourself, whether that be through your own blog with examples of writing or on social media.
If you're funny – show off your wit on Twitter or if you love taking photos of vegan food, create an Instagram account. Potential employers will love to see your useful 'extra-curricular' interests.
Part of the module on my course required us to create our own online portfolio of work – it was a huge turning point for me. Once I had an online e-Book I started to get freelance work more easily and I learnt it was important to have different outlets to showcase my work. If you work in a creative field it's no longer acceptable to just have a CV and LinkedIn.
What's your favourite Solent memory?
The SU! Besides socialising and making friends, I always loved going to the Mountbatten Library late in the evenings with my iPod and reading through all the books and writing essays. There was a huge selection and I must have got through hundreds. I didn't just read through my reading list, I enjoyed discovering other sections too.
I also enjoyed going to the Learning Resource Centre and using the Macs – there was always a buzz and it felt like a hive of creativity!
What advice would you give to new and current students?
Try to make as many friends as possible and reach out to people on your course and similar ones. You might be able to help each other out – I'm not fantastic with visuals so my friend used to help me out with editing, and I helped her out by proof-reading her essays.
You'll never know where your friends might end up working either, I'm part of a Facebook group for alumni Journalism students and we often share job vacancies and writing opportunities. Make friends with your tutors too – they're there to teach you, but they'll also have many contacts in their industry and could help you land that essential work experience or potential job.
Would you recommend your course and Solent to others?
Absolutely! The teaching and resources are second to none, plus there's a real emphasis on getting a job after your course ends. The course and teaching are all geared towards giving you the best possible chance of finding a job once you've completed your studies.
I already gained valuable work experience and paid work during my course and it really helped. I didn't feel 'lost' after the course ended, I felt fully prepared and it was a quick transition into searching for jobs and starting working life. I still use the knowledge I learnt during my course in my day-to-day job - such as how to write press releases and pitch article ideas!