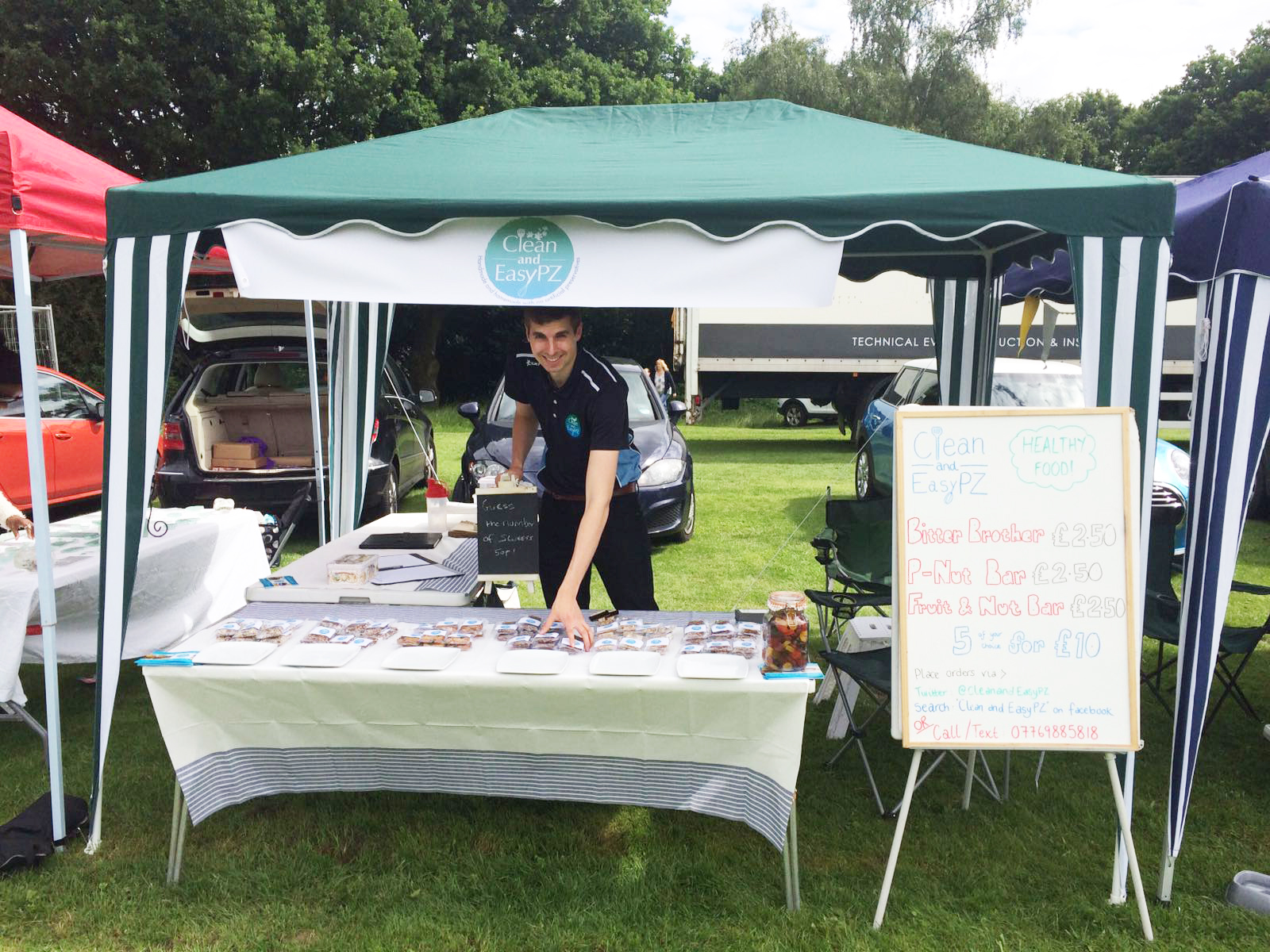 Alumni spotlight: Phillip Zealey
BSc (Hons) Applied Sports Science graduate Phillip Zealey has been busy bringing a healthy product to market since he graduated in 2012.
24th August 2016
As well as heading up talent development for a major GB team, Phillip Zealey is taking a bite out of the nutrition industry with his bespoke health food products.
Since graduating in 2012, Phillip has gone on to launch his own business, Clean and EasyPZ, as well as heading up talent development for Team GB Wheelchair Rugby.
We catch up with the BSc (Hons) Applied Sports Science graduate to find out more about his new business venture, his time at Solent and his top tips for current students.
What has been your biggest achievement in your work to date?
Attending the Paralympics in 2012 as part of the Great Britain Wheelchair Rugby team and having elite athletes, including World Champion triathlete Non Stanford, European Gold Medallists Chris Ryan, Jonny Coggan and Ross Morrison, use my product.
What do you love about your career?
It's both challenging and rewarding. I get to help people by giving them a healthy product that does what it says it can do. There are different options available and I also create bespoke bars that match an individual's specific needs.
What's a normal day for you?
There's no such thing! If I'm not at a training camp or tournament, I'm working from home where I'll be up early to make some of my product. As well as squeezing in a gym session, I'll be taking calls to do with my work with the wheelchair rugby team, as well as planning and emails.
What are the biggest challenges you are facing in health food industry?
I have a constant battle on my hands because the bars I make are healthy and therefore the ingredients aren't cheap. It's difficult for me to compete with my competitors' margins.
How do you see the health food industry developing in the future?
With the research that is undertaken within the food industry I'm hoping soon the food that is made and sold will no longer contain ingredients that are harmful to your body long-term. Sustainable products that actually do what they say are definitely the way forward.
What are your future plans?
Starting a food business was a risk, having no experience in business, but I've been lucky that I've been able to make mistakes elsewhere and learn from them. I want to get the bars I make to a wider audience so I can help more people.
What is the most important thing you learnt at university?
Apply what you know and if you don't know, ask! I felt the internships available at the University, specifically for my course, really helped set me up for the world of work with applied experience.
What's your favourite Solent memory?
It might just be the night that our intramural football team won the league/cup. It was our final year and everybody came out. I'm thankful for the friends I made at university, both students and lecturers.  
What advice would you give to current students?
Enjoy your time and put yourself forward when opportunities become available. Make mistakes, concentrate when you need to, ask for help and utilise your lecturers for their knowledge - they are there to help you. If you save it until the last week of your third year, it's probably too late!
Would you recommend your course and Solent to others?
Definitely. I have friends that did similar courses elsewhere but didn't gain any experience actually applying the knowledge they were learning. The two internships I did while at the University ultimately led my current job as Lead of Talent Development for GB Wheelchair Rugby Team.