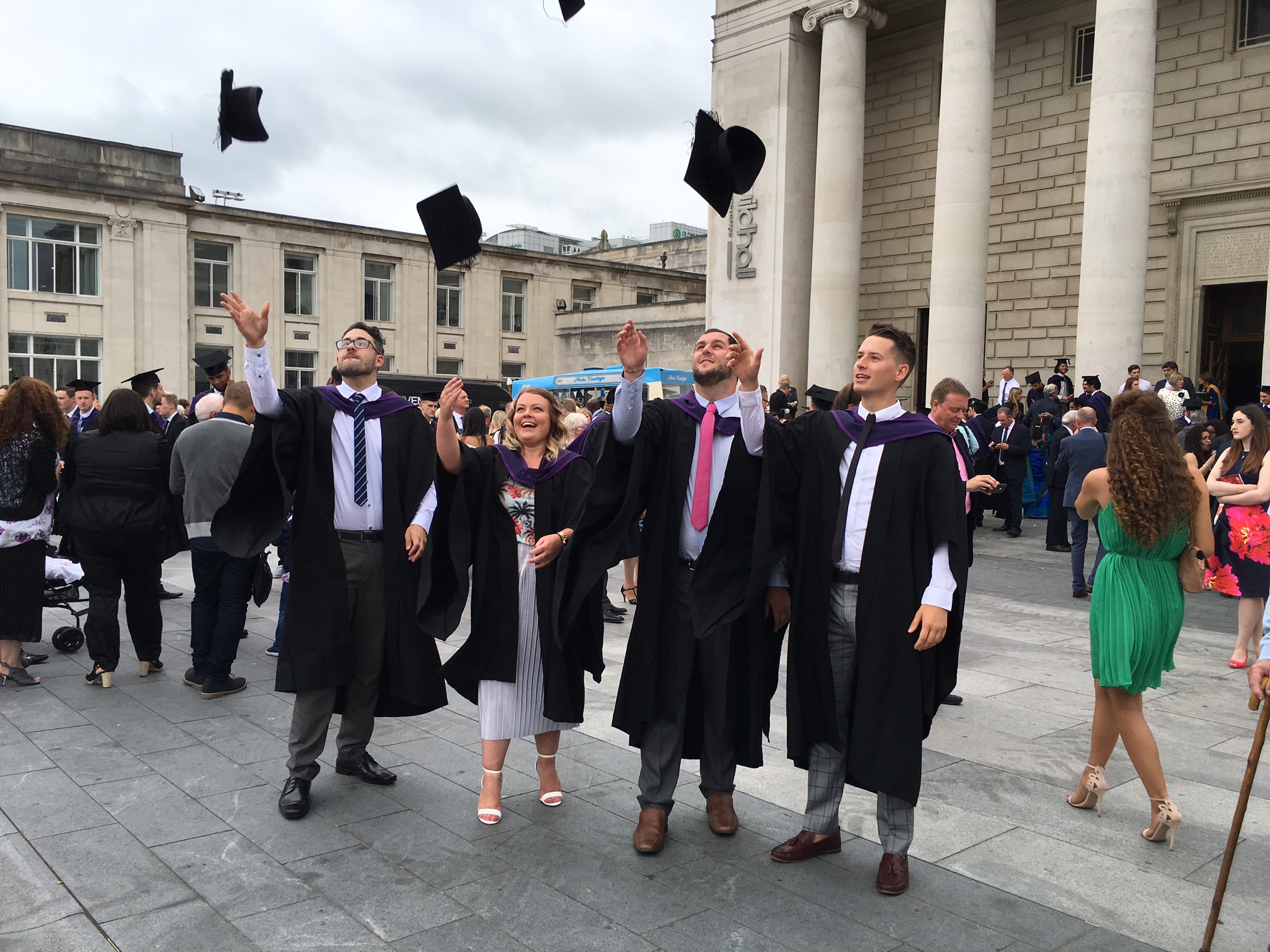 Basketball captain scores big with his studies
Leading on and off court
13th October 2016
Richard Mann (24) managed to juggle his captaincy of Team Solent's men's basketball team with his studies to graduate with first class honours in his BA (Hons) Sports Coaching and Development degree this summer.
We caught up with the trainee PE teacher to chat about basketball, teaching and the career-enhancing skills being a sports team captain can provide.
Tell us what team you were Captain of and for how long?
I captained the men's basketball team for two years at Solent.
What inspired to you try out for the team and then take on the role of Captain?
I have played basketball since I was ten-years-old and it was definitely something I wanted to be a part of at uni. Playing in America for three years gave me a lot of great knowledge and experience of the game, and when I was asked to be Captain at the end of my first year by my coach I gladly accepted the role.
How has the captaincy helped you career-wise?
My leadership, communication and teamwork skills have improved. These help me greatly when it comes to working in a professional environment as I am not only able to get on with the job at hand but I am also able to effectively work as part of a team to achieve our goals.
What did you love most about being part of Team Solent?
Team chemistry on and off the court was the best thing about being part of Team Solent. It allowed me to make more friends at uni and made the social nights even better!
How did you manage to balance sport with studies?
I always allowed time for uni work either before or after basketball. Once I found a routine that I liked I stuck to it as much as possible to make sure I was achieving my best both in the classroom and on the court.
What is the highlight of your captaincy?
Winning BUCS D1 and being promoted into the Premier League. It was a great effort from everyone in the team and a great reward for all the hard work that we put in that year.
What are you doing now?
I am training to become a PE teacher at Perins School.
What are your plans for the future?
Teach PE for a few years, then hopefully move to America to teach and coach basketball there.
What have loved most about your time at Solent?
Meeting loads of new people and having a great time!
What advice would you give Team Solent recruits?
Try your best and continue to work on your weaknesses every day.