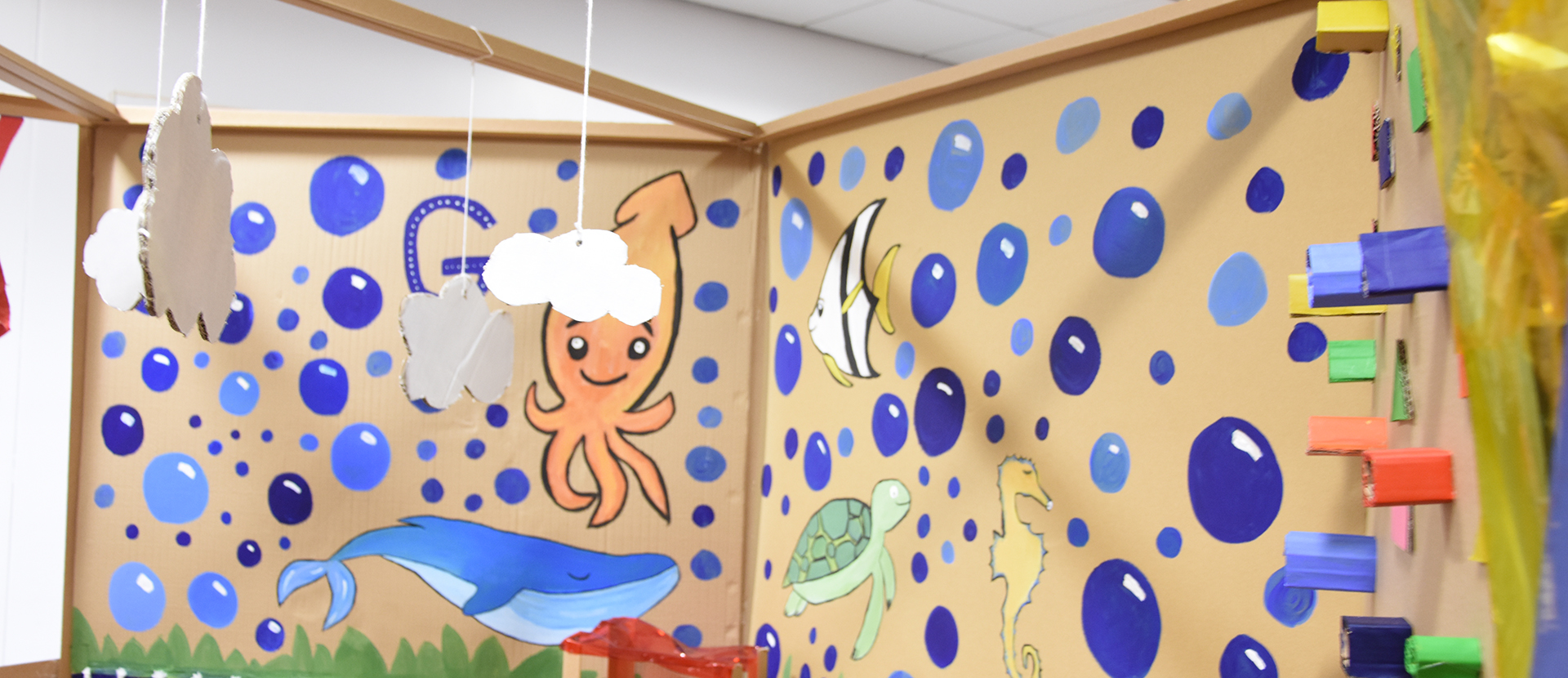 Design foundation students present beach hut designs to industry
New students on the design foundation year have recently completed their first major project, designing, building and decorating sustainable beach huts from cardboard.
12th November 2018
The annual project took place over five weeks and is designed to promote teamwork, allowing students across the programme to work collaboratively with students from different disciplines such as product design, architectural technology, interior design and construction management.
Denise White, lecturer in the built environment, says of the project: "It provides students with a 'real-world' scenario where they work in multi-discipline project teams and appreciate and understand the drivers of those participants. This is also one of the few times that they are able to build something so substantial, so the reward is very immediate. The pride and confidence the students had by the end of the five week period was unrecognisable."
The project culminated in an award ceremony, where the huts were judged by industry professionals from the Chartered Association of Building Engineers (CABE), MLM Group and Midas Construction Ltd.
The winning build was 'Gabriel's hut', a beach hut that considered diversity, and was designed to enable families with children with disabilities to make memories at the seaside. The hut featured sensory areas, and offered accessibility access for all. The winning students were each presented with a £50 voucher, generously provided by the CABE and MLM Group.
Denise continued "We have been very proud of the professional attitudes of the students throughout this project, which have lead to successful teamwork and efficient designs and communication - the ultimate result is evidenced in the quality of all the beach huts. Finding a winner was extremely hard."
Student Katy Shier, a member of the winning team told us "I personally found the process very enjoyable, I found it very professional and it gave me a taste of working 9-5 in a business like environment. I also really enjoyed being allowed to run with my design ideas and go where I felt the design needed to go with no restrictions. In terms of winning, I was over the moon! I have never won anything to do with design before and coming from a very academic background, winning something to do with creativity and design meant the world to me."