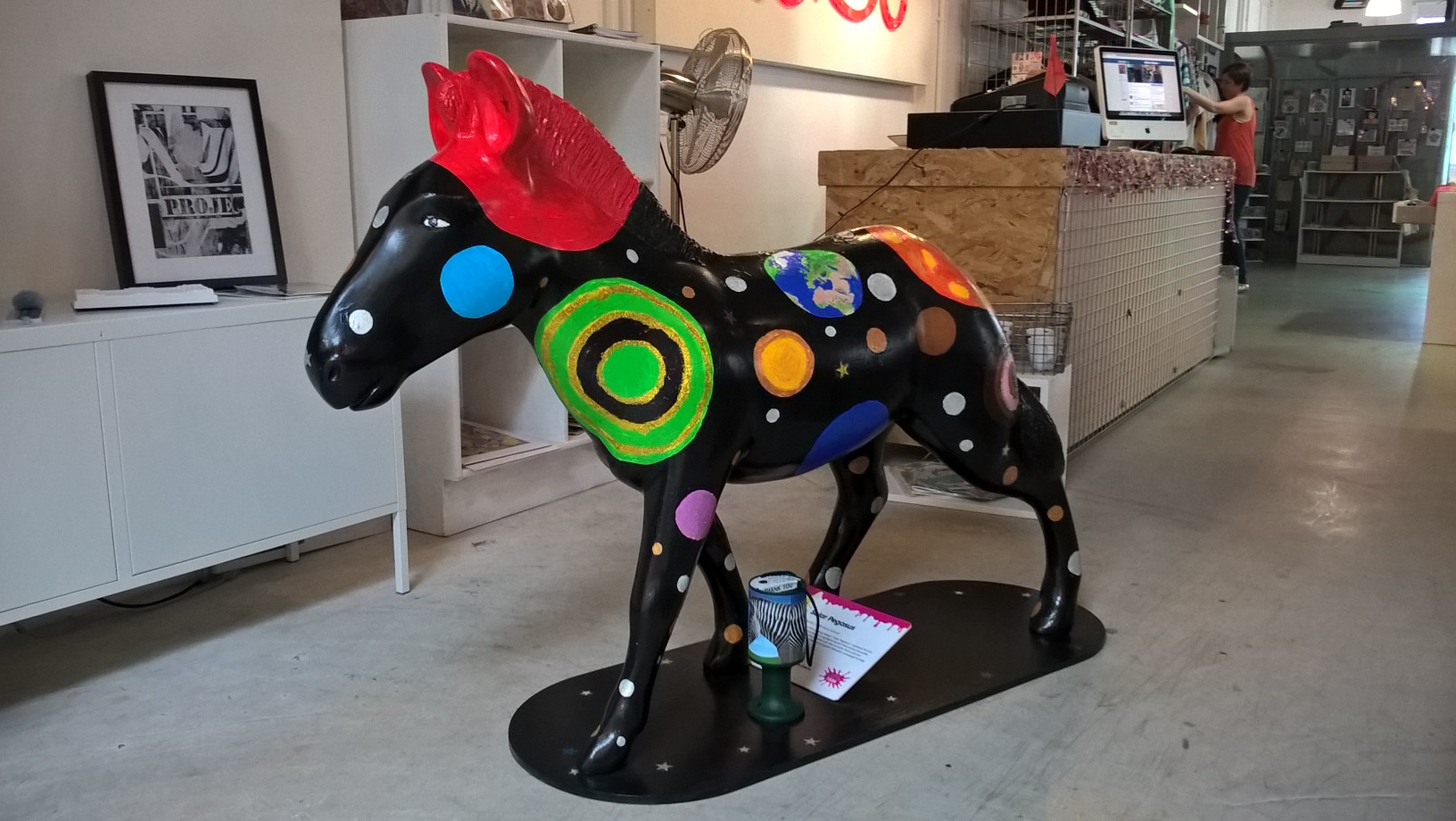 Don't miss the Zany Zebra in Re:So
Zebras at Re:So
7th September 2016
As the end of summer rapidly approaches, we edge closer to the conclusion of a city filled with artistic Zany Zebras.
In early June, streets across Southampton were taken over by the Marwell Wildlife Zoos, Zany Zebras project, which has become quite the quirky attraction for Southampton. And let's be honest, we will miss them.
The bright coloured Zany Zebras are dotted all around the high-streets and in public domains, and we have been delighted to host one of the unique designs in our own student-led retail store, Re:So.
In keeping with its surrounding The Solar Pegasus Zebra has added another touch of spark to Re:So, the first fully launched operated student retail shop in a UK shopping centre.
Created by Max O, a student at Bitterne CE Primary School, The Solar Pegasus portrays a deep and meaningful concept of the endangered animal's lives. Between the fancy décor and washed denim garments where The Solar Pegasus sits in Re:So, this zebra adds a bright splash of colour and flare.  
The vibrant colours of The Solar Pegasus fit in perfectly at Re:So,  and has been quite the entertaining attraction for the younger generation. 
To catch a glimpse of The Solar Pegasus before the Zany Zebra trail finishes on Sunday 25 September, visit Re:So in the Marlands Shopping Centre in Southampton.
And make sure you visit Solent's other zebra Sam, now located on the upper floor of the Marlands Centre.