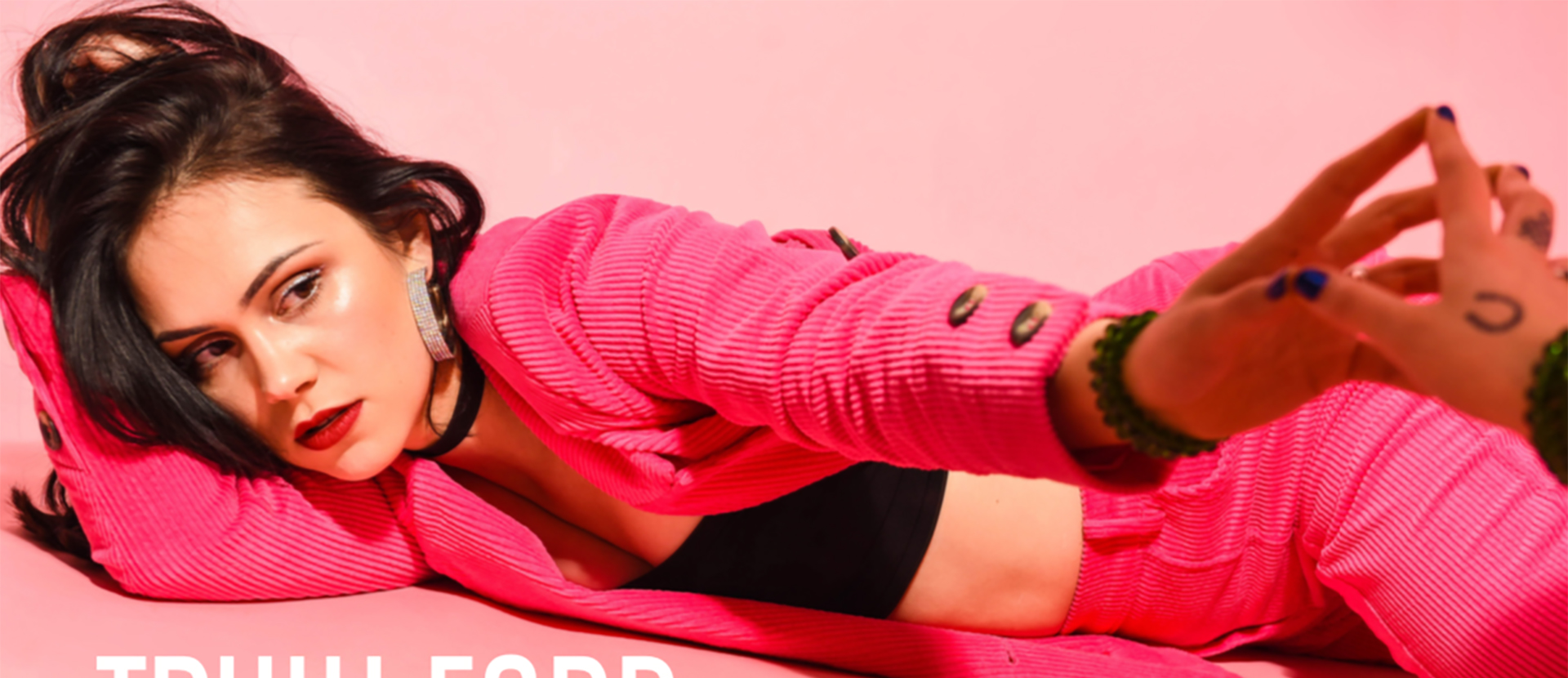 Four BA (Hons) Popular Music Journalism students have just launched their first magazine Down the Rabbit Hole as part of their final major project, focused exclusively on mental health within the music industry. 
25th February 2019
Four BA (Hons) Popular Music Journalism students have just launched their first magazine, Down the Rabbit Hole, as part of their final major project, focused exclusively on mental health within the music industry.
The magazine aims to have honest conversations with artists and music industry personnel helping to reduce the stigma that surrounds this increasingly competitive and challenging industry. 
We caught up with the team: Sophie Barnden, Charlotte Miles, Hayley Millross and Emily Young, to find out more:
How did the idea for Down the Rabbit Hole come about?
It was in the summer holidays at the end of our second year, when we were discussing what we could do for our final major project. We knew we wanted to create a music magazine, but we wanted it to be different to what other groups have done in the past and what every music magazine on the market already does. We also wanted to try putting on a gig as none of us had ever done that before. We then thought, why not combine both ideas together. We decided to base our magazine on mental health in the music industry as this is a topic that has rarely been discussed in the mainstream media and a subject we wanted to bring to light. The gig then acted as a launch for the magazine. The preparations for the project started before we even made it back to uni to start our third year. We were so excited to see what it would turn into.
Tell us a bit about the first issue of the magazine
The first issue of Down the Rabbit Hole features a variety of pieces, with the centre-piece being an interview with Truly Ford, semi-finalist of The Voice UK in 2017. We also have opinion pieces on a variety of topics such as the concept of second album syndrome, the link between mental health and creativity, and the pressures of touring.
The ultimate aim of the magazine was to get a conversation started and show that musicians suffer too. We wanted to have open and honest conversations with artists about their struggles with mental health, and how this may have affected them in the industry or how music has helped them through a difficult time.
What have the biggest challenges of creating this been?
As mental health is an incredibly sensitive topic, it was hard to get some artists to open up about their struggles. But we managed to get some amazing, insightful interviews from artists, so this turned out to not really be too much of a challenge.
What are your hopes for the future of the publication?
We hope that we reach as many people as we can with this first issue so that we can continue this project after we graduate uni. We want to continue the conversation on mental health in the music industry with further magazine issues and hope that artists will see us as the go-to to start these conversations.
A few local artists and other mental health related projects have got in touch with us asking to collaborate and host events with them so that is a huge positive and shows our hard work is definitely paying off and being recognised. Raising a lot of money to help Solent Mind would also be another massive achievement.
How did your launch event gig go?
The launch event gig went better than any of us anticipated. We had more than 40 people turn up, which was amazing. Seeing people dance and sing along to the bands at a gig you organised is an amazing feeling. We had so many people come up to us on the night congratulating us for what we are doing for the industry and that they would love to get involved with future issues of the mag, and asking if we'd be hosting any more gig nights in the future, which is a huge positive. The proceeds from the evening were also donated to Solent Mind. 
On behalf of the whole team, we'd like to say thank you for all the support we have received so far for the mag and to everyone who came to the gig. 
Professor Martin James, Course Leader for BA (Hons) Popular Music Journalism said, "We're very proud of the highly professional media projects our popular music journalism students produce. The Down the Rabbit Hole team have created a fantastic project based on an important subject that's at the forefront of the music industry's concerns. It is a perfect example of the amazing work-ready skills our students gain and would sit happily next to any magazine of the shelves as a highly professional product."