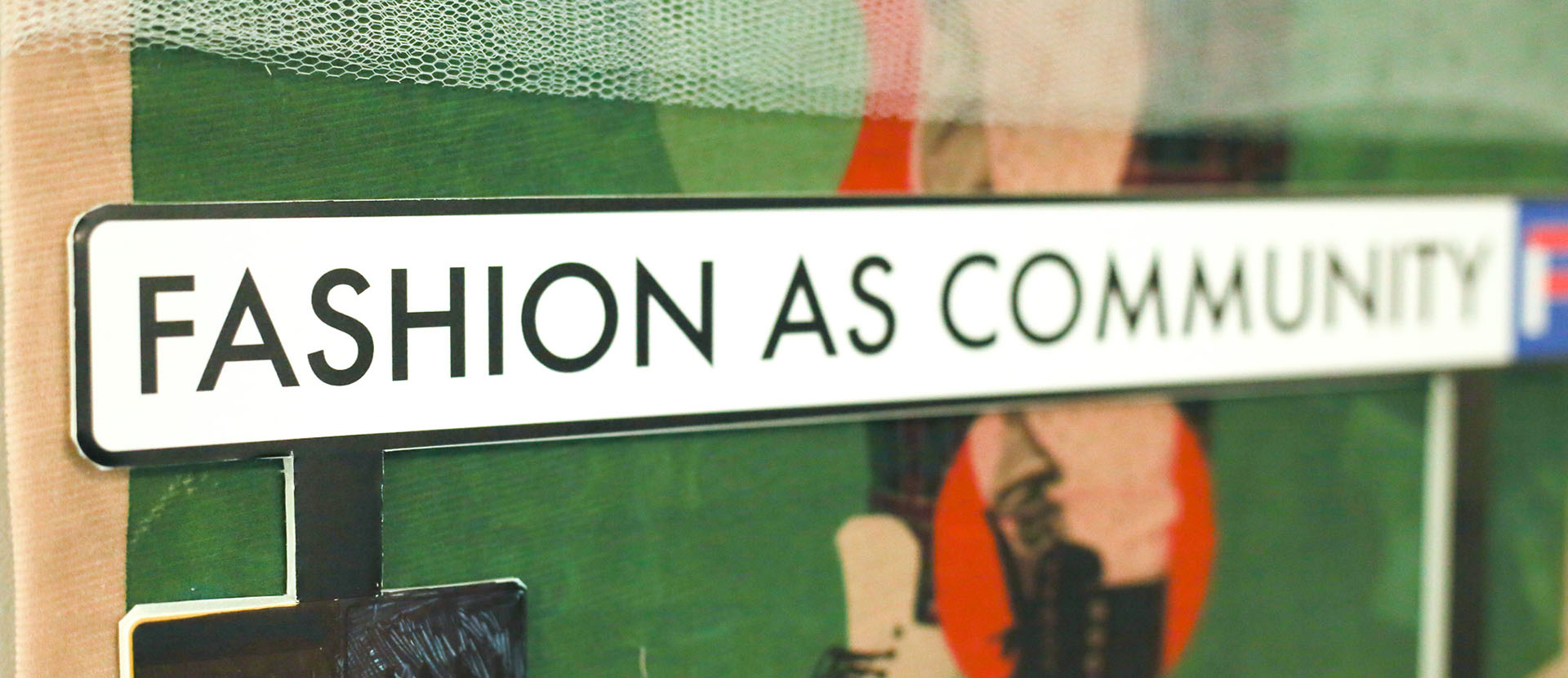 Fashion as Community 2020
Solent is proud to present Fashion as Community 2020, an annual event designed to explore alternative possibilities within how fashion and art can be used as tools for sustainability, well-being and social change.
6th January 2020
Taking place between the 13 - 15 January 2020, this year's themes will focus on how caring and sharing are alternative forms of protest that can build resilience to empower ourselves and communities. A series of talks and workshops are being delivered by inspiring creatives within the industry, the community and the University – and are open to all.
Speakers include Stacey Heale (Artist and Writer), sharing her transformative journey of caring creatively and transforming fear into growth at a time when her partner was diagnosed with stage four bowel cancer. 
Kaye Dunnings, creator of Shangri-La an underground area within Glastonbury Festival will also be visiting, and will be joined by Solent fashion lecturer Rachael Taylor to discuss the collaborative project 'The Waste Exchange' which was featured at Shangri-La. This talk will show how alternative perspectives and collaborative actions can use what exists to find potentialities of waste connecting us together, whilst drawing attention to social and environmental issues.
There will also be workshops and networking sessions, including a fashion shoot exchange, enabling students to meet new creative contacts and create work for portfolios.
The events will close with an exclusive screening of a documentary by film-maker Carol Lynn, featuring rare footage of Pauline Murray – lead vocalist and songwriter for Penetration, looking back at her original DIY hand-painted and dyed clothing from throughout her career with the band, alongside press cuttings and photographs dating back to 1977.