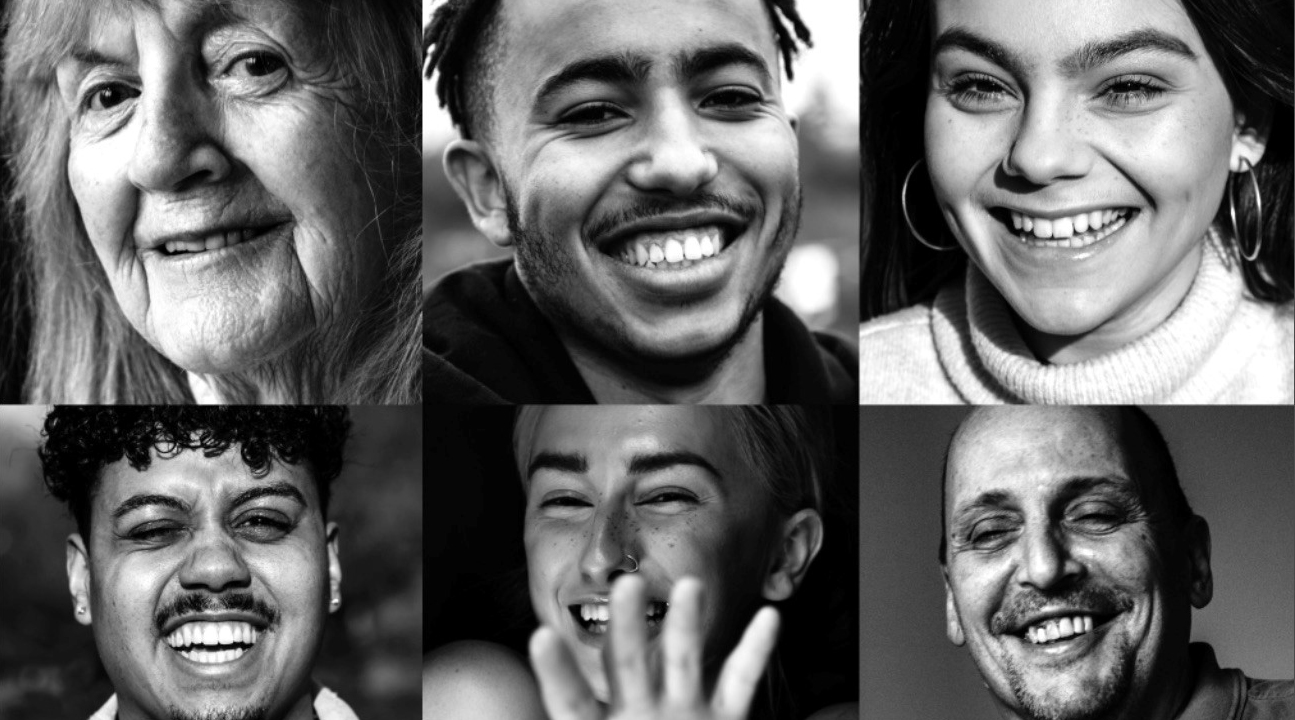 Fashion students shortlisted for GFW awards
Solent University is thrilled to announce that five final year students from across fashion courses have had their final major projects shortlisted for Graduate Fashion Week awards.
14th June 2021
Fashion
Homepage - Blogs - Standard
Solent University is thrilled to announce that five final year students from across fashion courses have had their final major projects shortlisted for Graduate Fashion Week awards.
The finalists include; Natalie Vest-Jones (Digital Fashion Communications Award), Hannah Mills (Childrenswear Award), Brianna Norman (Marketing Award), Chelsie Hares (Fashion Innovation Award, and Natasha Hughes (Terry Mansfield Digital Publication Award). We caught up with two of the finalists to find out more:
Hi Brianna/Natasha, how does it feel to be shortlisted?
Brianna: I was so excited when I found out I'd been shortlisted, I definitely didn't expect it to happen. It is such a lovely way to finish off my university experience.
Natasha: I feel so proud, especially after going through a tough time this year, it's made me realise that the hard work does pay off. My publication is very close to my heart and I'm so passionate about it, which makes being shortlisted even more exciting. However, I am also extremely anxious to present but that comes hand in hand with this opportunity.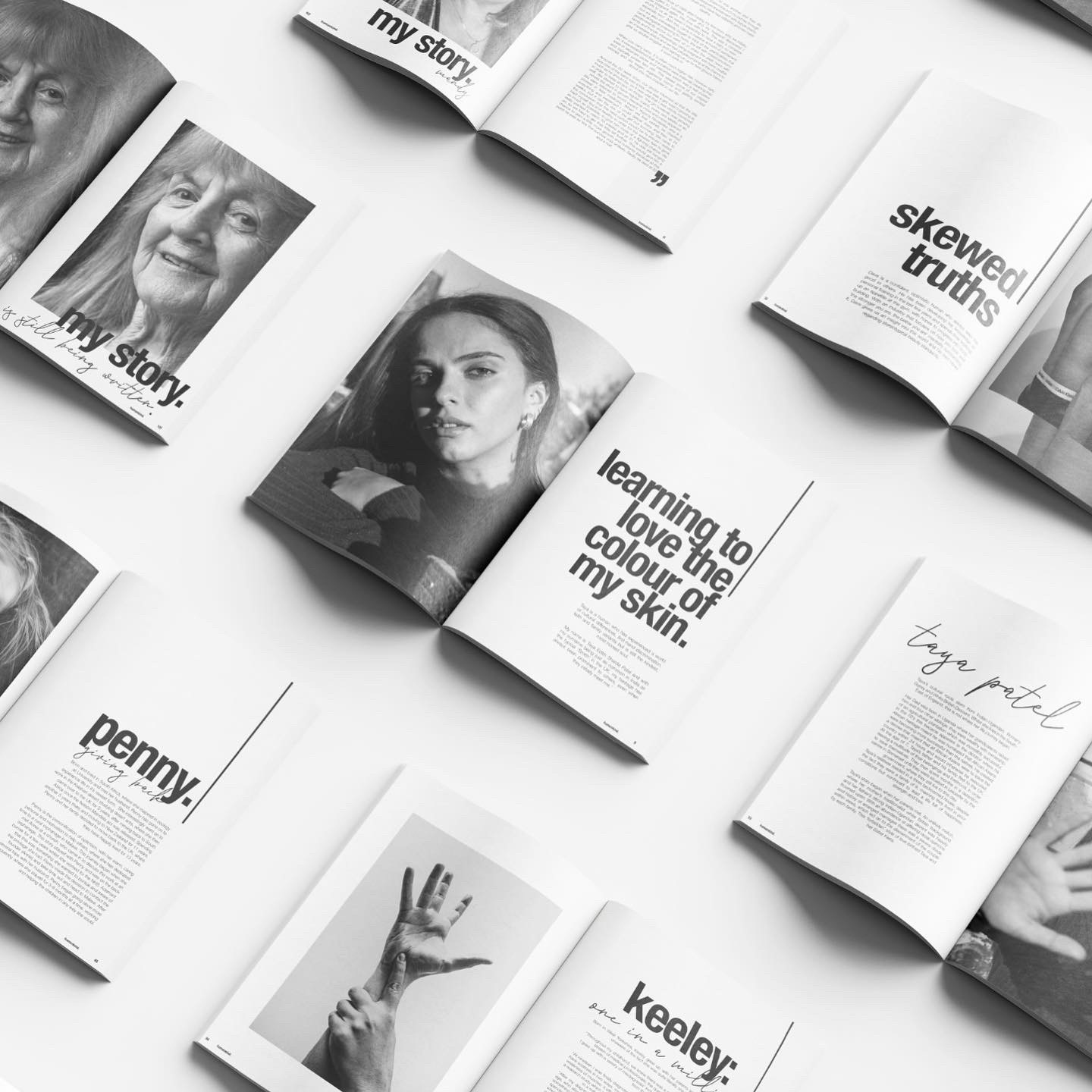 Tell us a bit about your project that has been shortlisted:
Brianna: My FMP is Blackout Magazine, a musical theatre publication to share the talents involved throughout the theatre industry. I wanted to inspire the new generation of artists and celebrate the talents within the industry, especially after the difficult times the theatre industry has faced during the Covid-19 pandemic.
I also created a documentary talking to a variety of industry professionals about their experience through the global pandemic, how many of them had to retrain and find new jobs to survive financially, and what the future looks like for them and the industry.
Natasha: My publication is a candid magazine called humankind. The magazine is 128 pages long, full of features, photography and quotes focusing on real people and documenting their stories, capturing raw beauty and individuality. I wanted to create a magazine that inspired individuals, especially in such a tough time with the Covid-19 pandemic which would act as a time capsule capturing individuals in 2021.
Humankind is diverse in the individuals and stories featured throughout, ranging from a 7 year old and her view on life to a woman battling SEPN-1 related myopathy (a one in a million condition) and still living a wonderful life and achieving her dreams. It was so important to me that the magazine contrasted to the edited misconceptions of perfection and skewed truths that consumers are overwhelmed with every day, especially on social media. I wanted humankind to celebrate humans and simply remind people that they are perfect the way they are.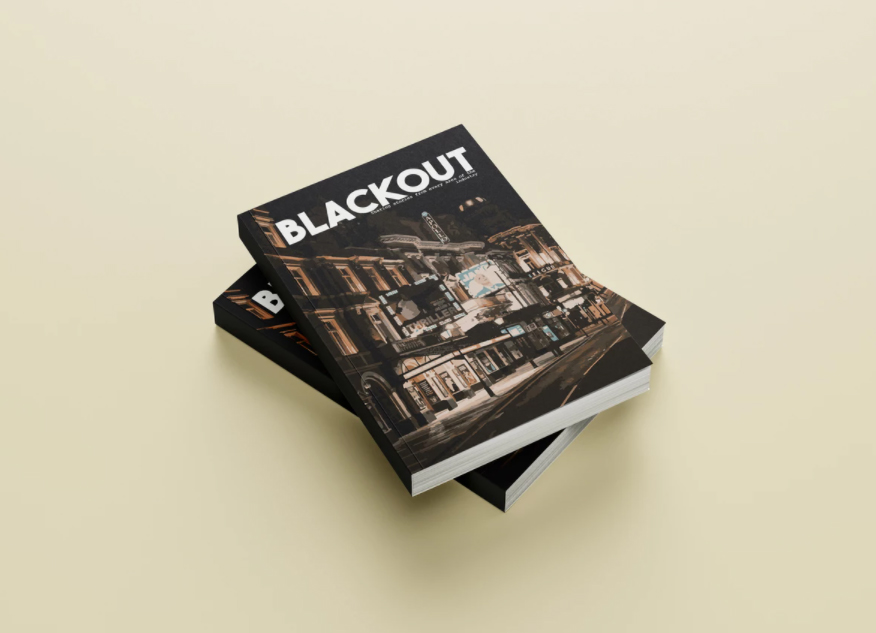 What are your future career plans?
Brianna: I've loved creating this project and all the elements surrounding it. In the future I am hoping to head into marketing within the theatre industry. I feel Solent and my lecturers have been very helpful for the future and I'm very excited to see what's next for me.
Natasha: Similar to most graduates, I'm very unsure with what the future holds for me but studying Fashion Media at Solent has provided me with such a vast range of tools that I can apply to any industry or job role, so whilst undecided, I feel confident about the future. I know that I can always rely on my fabulous tutors (Rachel Lamb, John Whalvin and Hannah Eichler) to support me and give me advice, even once I've graduated, which makes Solent stand out from any other university and is something I'm so grateful for.