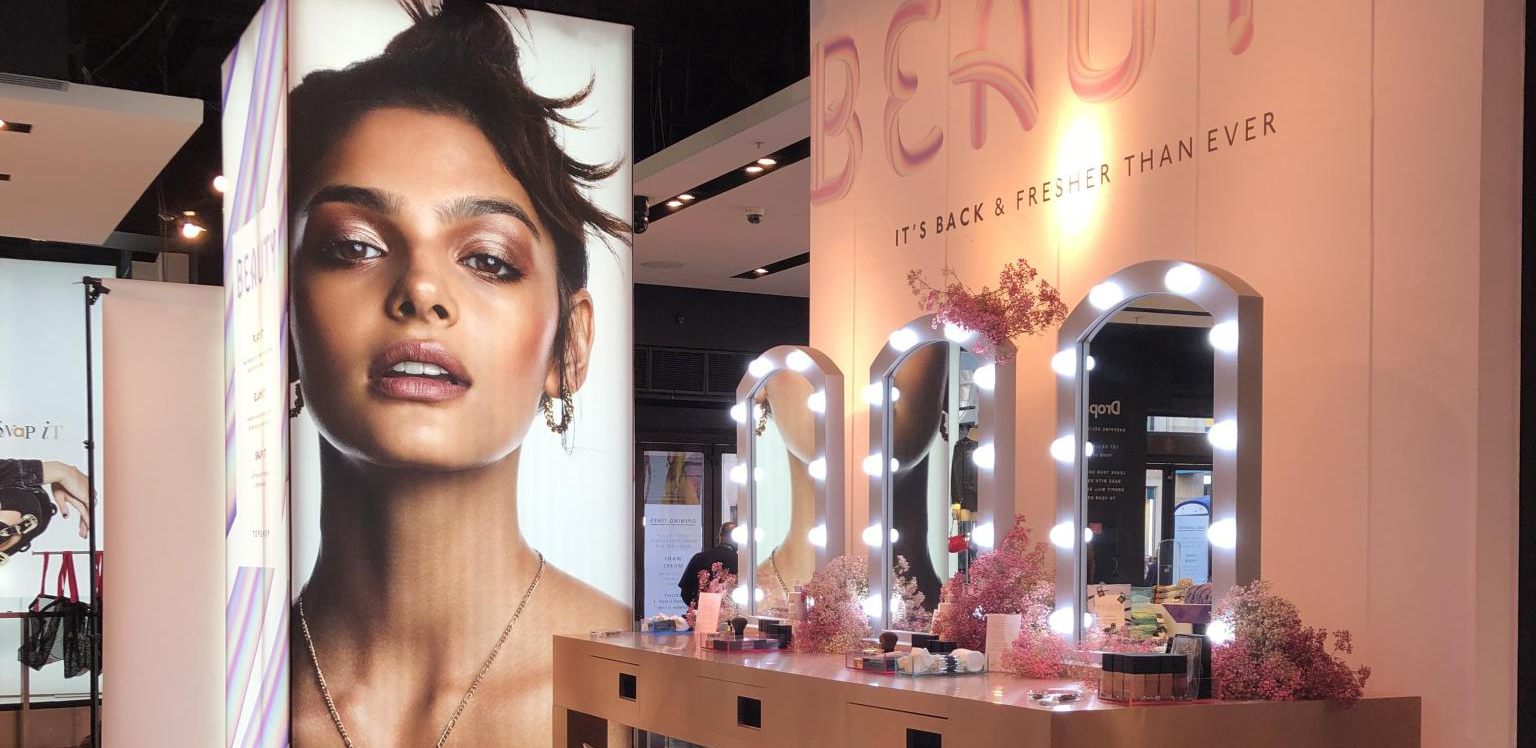 From fashion roles to ice-cream rolls
BA (Hons) Fashion Management with Marketing alumna Lucy Elliott has worked in a variety of roles since graduating in 2011, we caught up with her to find out more about her current role with leading ice-cream roll brand, Pan-n-Ice.
17th March 2021
Lucy Elliott graduated from BA (Hons) Fashion Management with Marketing in 2011, and has since worked in a range of roles for leading fashion brands including Burberry, Topshop Topman and Calvin Klein – managing a range of high profile campaigns such as the launch of Kylie Jenner's make-up brand in US Topshop stores.
Lucy is now Head of Marketing for one of the leading ice-cream roll brands in the world, Pan-n-Ice – working on their key marketing communication strategy and regularly liaising with celebrities and influencers. We caught up with her to find out more about her roles in the fashion industry, and her role with Pan-n-Ice.
Hi Lucy, tell us a bit about your role with Pan-n-Ice:
My key responsibilities within the role are really varied. Firstly, I manage all communications with our customers, so this can be anything from sending and writing our newsletters, approving all social media content and copy before it goes live alongside our Social Content Manager, and then ensuring our website is updated with any key messages or promotions. We also have a fantastic PR agency that report into me where we have weekly meetings to check features and any influencer gifting opportunities, plus any press releases with key dates for product launches etc. Alongside the agency, I also reach out to celebrity agents and management to try and push our products out wider, just recently we had a fantastic pick up from Holly Willoughby who used our events pan on her IG feed, this really sparked an exciting chain of events with press, including Hello Magazine, The Sun etc, picking this up and advertising our products. Amanda Holden then posted a week later on her TikTok channel which also drove further excitement around our brand. I also manage all branding and content and paid social media.
Finally we are very focused on how we can give back to the community and spread happiness. Therefore, I manage the relationship with our dedicated charity called 'Spread a Smile' who focus on bringing happiness to children who are suffering in hospital. We have previously run events in hospitals where we have created ice cream rolls for the children, and donated plates for the children to play with.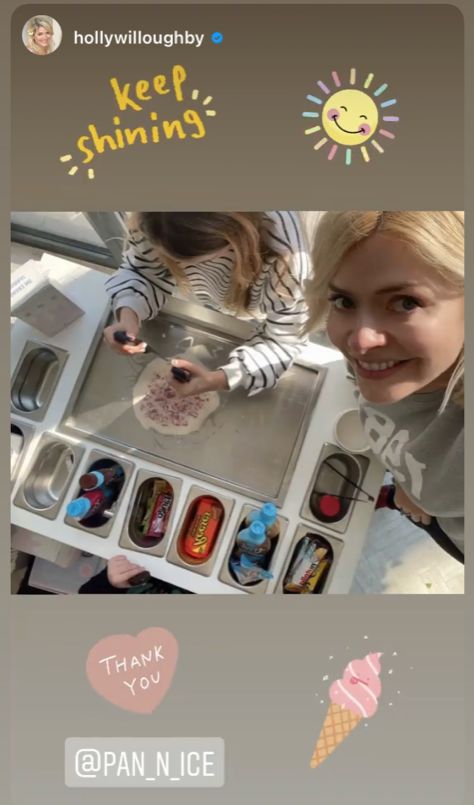 What was your role at Topshop Topman?
My role at Topshop Topman was just as varied, but with more of a focus on our international franchise markets including Canada, Russia, Malaysia, Thailand and more. I initially started out as an International Marketing Coordinator and then worked my way up into the Global Marketing Manager role. As a manager I had two direct reports within the department and we were always busy. In total I managed approximately 21 international wholesale partners, 40 global franchise partners alongside the European market where we managed the store marketing directly. It was a lot of responsibility and you had to constantly be focused to ensure nothing was ever missed.
One of the most exciting projects I led during my time at Topshop, was the launch of Kylie Jenner's beauty line in our US stores. I had to liaise with all department team members to ensure everyone was on the same page, we also created an amazing competition for our customers to win the chance for a flight out to our New York store and did a full website takeover. We had huge advertising billboards around all of our stores that I signed off with the creative teams, alongside providing and signing off all social media on our channels and on Kylie's channel, which resulted in massive queues for the launch day.
What do you enjoy most about your role with Pan-n-Ice, and what are the biggest challenges?
I absolutely love being able to work with a team that is so flexible, fun and ambitious. No task is out of reach, and we are always able to come up with creative solutions together. The biggest challenge is that we have a fairly small team at the moment but huge business growth (which is never a bad thing!), we are currently hiring for new positions and building out the team which is extremely exciting.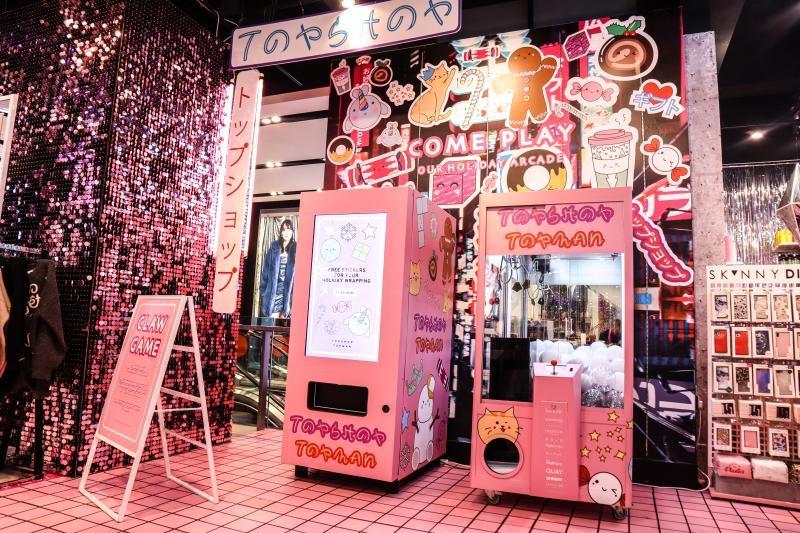 How do you feel your studies at Solent helped prepare you for your career?
Solent provided me with great opportunities to not only learn about the theory of marketing but also the practical side, with many workshops and team led projects. Team projects were also really important to learn how best to work with different people and varied personalities, which really prepared me for going into the workplace. Of course, my time at Solent also taught me how to prioritise work and play!
What advice would you give to students wanting to follow in your footsteps?
Determination. Most of my career to date has been in fashion, having worked at brands such as Burberry, Calvin Klein and Topshop Topman, I know it really is a tough industry to break in to.
I remember after university finished feeling uncertain if I was ready to start my career yet. I had loved my time at Solent and I felt I still wanted to continue learning, so I was accepted onto a Master's Degree course in Strategic Fashion Management at London College of Fashion. Once I completed that it really was all about tenacity and enthusiasm to push myself into the fashion industry, with constant follow-up emails and innovative ways of contacting the relevant teams.
When I was at university, I made business cards which really allowed me to stand out as a lot of potential employers were shocked I had these, and I actually secured a work experience at Calvin Klein because of it. Today is a lot more digital led, so I would recommend that you ensure your LinkedIn profile is strong, up-to-date and that you are posting and engaging on there as much as possible. If anyone would like to reach out or follow me on my career journey, please get in touch with me through LinkedIn. 
Feeling inspired? Discover BA (Hons) Fashion Management with Marketing