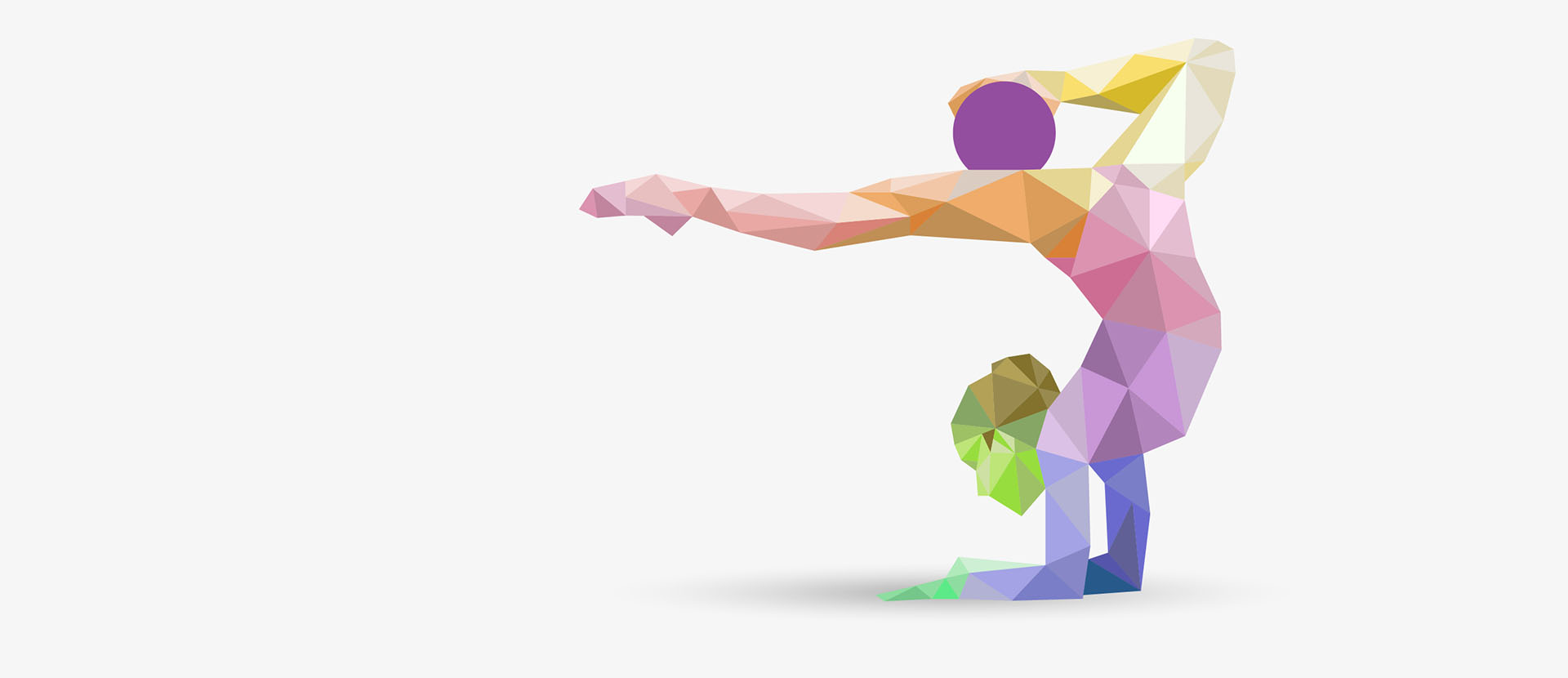 Gymnast Jade goes to the Commonwealth Games
Jade Faulkner, 24, is the first ever rhythmic gymnast to represent Nigeria at the Commonwealth Games.
5th April 2018
Jade Faulkner, 24, is the first ever rhythmic gymnast to represent Nigeria at the Commonwealth Games. No stranger to performing at high profile sporting events, Jade was part of Team GB at the 2012 Olympics in London. We caught up with the MSc Athletic Development and Peak Performance student before she headed off to Australia.
How long have you been competing as a gymnast?
I began gymnastics when I was six years old, giving me 18 years in this sport.
What first got you interested in gymnastics?
I started after watching my older sister in her classes.
What do you love about rhythmic gymnastics?
I haven't always 'loved' gymnastics. I began when I was so young that the sport just seemed so normal to me - I sometimes question what my motivation was at that age. Now that I'm older I know my body so much better, it's given me the independence to take my training to the next level. I've always loved the way it feels when you nail a routine, or finally get a skill which you've spent hours (or even years) on!
How does it feel to be the first ever rhythmic gymnast to represent Nigeria at the Commonwealth games?
It's super exciting! There aren't the same pressures on me as an athlete who is expected to outperform their predecessors. I really want to take advantage of this situation and put performances on which I feel the audience will enjoy rather than primarily seeking the judges satisfaction. Rhythmic gymnastics is typically very Eastern European dominated, we don't see many African athletes represented at World Cups etc. - hopefully that can change in the future.
Who is your biggest inspiration?
My London 2012 teammates are my biggest inspiration. We all came from such different backgrounds with the same end goal in mind. It really was an honour to get so close to the team and learn about the adversities everyone had overcome to get there.
How do you combine your studies with your training?
I've spent my whole childhood juggling education with sport. I always understood that if I didn't maintain my grades then restrictions might be put on my training and that drove me to study harder. While I really enjoyed my year out of education running up to the Olympics I definitely believe that having another motivation outside of sport provides a healthy balance.
What does a typical day look like for you?
Each day is pretty varied for me actually. Tuesdays are definitely my busiest though. I'll get some uni work done in the morning before heading to uni to train for two hours. After this I head to a local school where I coach an after school gymnastics club, and from there I'll head to my second training session of the day - this time three hours. Other days I'll fit in strength and conditioning, regular physio sessions and a deep tissue massage once per week - I also waitress at the weekends!
How has the High Performance Academy been helping you?
The High Performance Academy at Solent has helped with my strength and conditioning and lifestyle management. I'm fortunate enough to be able to use the facilities such as the sports hall which means I can increase my training hours. I've also been battling a few injuries recently so I've been receiving physiotherapy and I have access to a sports scientist.
What are your future plans?
After the Commonwealth Games I'm straight back to uni to catch up on any missed work! I plan on easing training to give my body time to recover from the intensity and we'll see for future competitions?!
In the future I would love to stay in gymnastics and sport in general in some form. It would be nice to train another Olympic Team! I am passionate about promoting psychological well-being among elite athletes. I believe it is an important aspect of training, both pre and post competition, which is largely neglected.
You can follow Jade's journey on her Instagram account
Cover image credit: Freepik