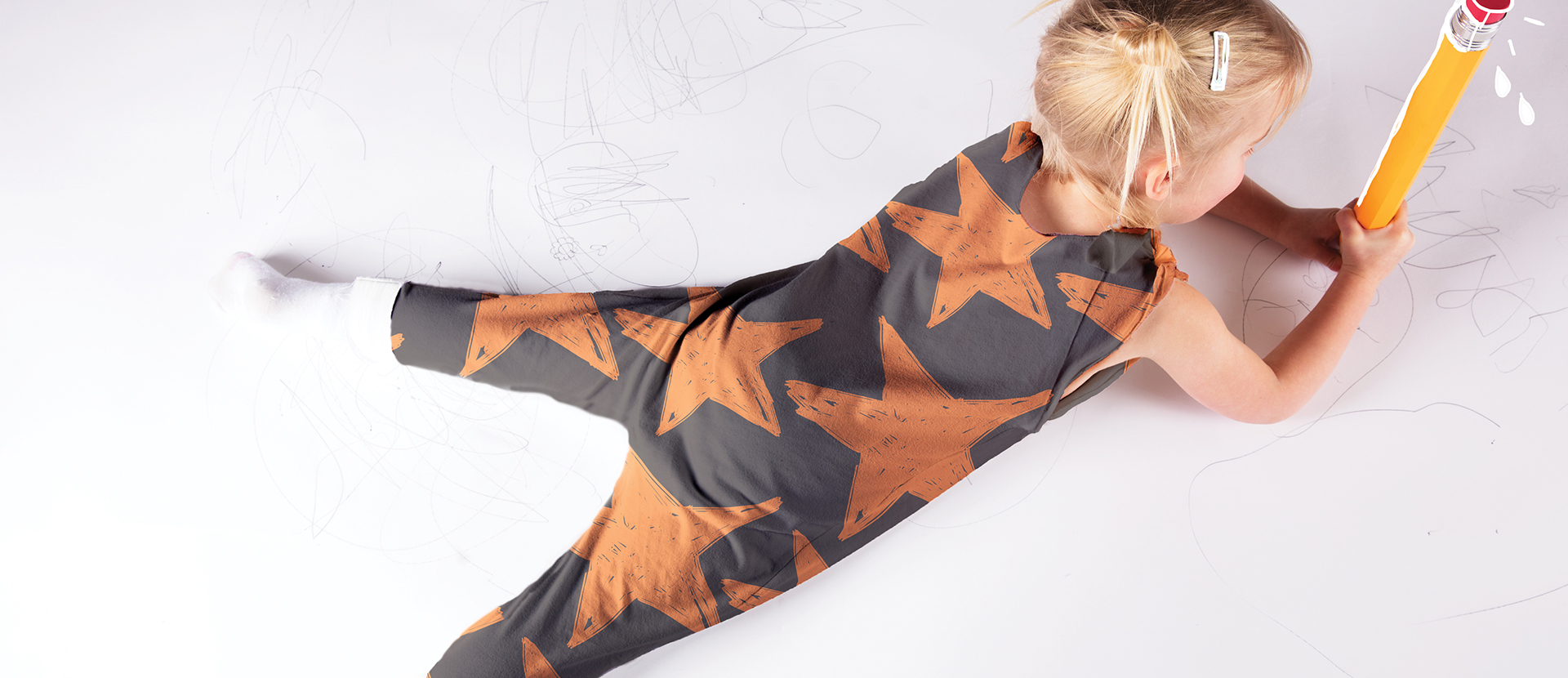 Hannah gives a first look at designs that will 'octopi your heart'
BA (Hons) Fashion Graphics final year student Hannah Critchley concentrated on her own brand 'hanmade' for her final major project, focusing on a colourful unisex kidswear collection.
24th May 2018
We caught up with Hannah, 22, from Fareham, who gave us an exciting first glimpse at her collection, along with telling us about the inspiration for her designs, and what she has planned next.

Tell us a bit about your final project
My final major project is my brand as a designer - 'hanmade' - however, the project focuses on the 'pre-K edit' which is a unisex kidswear collection suitable for ages two to five. I created over 200 prints, made four garments, created a look book, trend book and print book showcasing the prints and considerations. I also made a website, created animations and GIFs, and a teaser promotion video.
What was the inspiration behind your project?
It began by discovering my love for print design and having an idea of certain prints I wished to do. After discussing further it was certain that my ideas would suit a children's wear collection. As the process moved on, it became bigger and my professional idea.
What have you enjoyed most about your time at Solent?
As stressful as it was, I enjoyed my final major project the most. Ups and downs, but coming out the other end and having free rein on a project is very rewarding when completed. Also the people and lectures; the support and tight little family created over the three years has made my experience.
What's next for you?
I'm using the summer to chill and find out what it is I want to do; taking freelance opportunities, but also really pushing my own brand.
Please share any advice you have for other students or potential students?
Don't limit yourself and settle. Try not to let the panic and worry take over - it's all worth it! Take time and all the support given to you. It's an amazing feeling coming out the other end.
To see Hannah's and other students' final year projects, visit the Art, Design and Fashion end of year showcase.