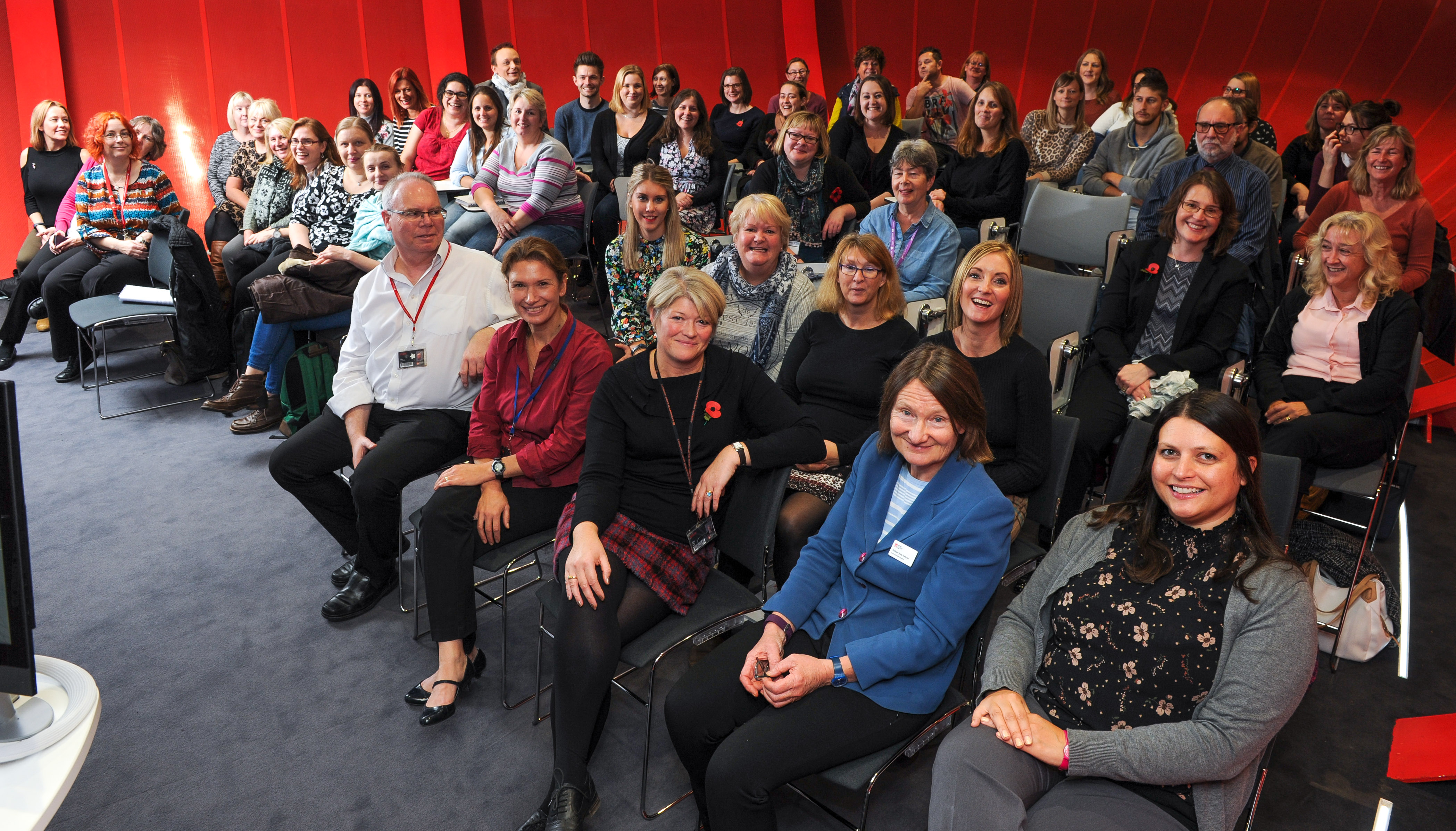 Health and Social Care students celebrate final day at university
NHS workers build a firm foundation for the future
2nd December 2016
This month, our latest cohort of Foundation Degree Health and Social Care students have been celebrating their final day at the University, with the completion of their two-year work-based course.
We caught up with Melanie Thornton, who works within a community nursing team in Southern Health Foundation Trust in Hampshire and Melanie Armstrong, Associate Practitioner in blood sciences who works in the Hospital on the Isle of Wight.
How has the course helped with your career progression so far?
Melanie T: I started off as a health care support worker. I am now a trainee associate practitioner and now I've completed the course I will be promoted to a fully-fledged associate practitioner, from January 2017.
Melanie A: I have just gone on to become a full-time associate practitioner within the laboratory. Our role is to support the biomedical staff within the lab. There is now talk of pushing me further to go on to do a BSc degree.
How did you find out about the foundation degree at Solent?
Melanie T: When I first joined the team, I was aware that there was a degree course that we could do. I went to Bridging the Gap, which is like a study skills course with Southern Health and they gave us all the right information. I was then interviewed for the foundation degree and offered a place.
Melanie A: I went through my learning facilitator on the Isle of Wight. I had already studied the NVQ level three and I wanted to go further and progress in my career. They had a lot of faith in my abilities and said they could put me onto the foundation degree.
How will the skills you have learnt from the foundation degree help you moving forward?
Melanie T: The course has taught us to reflect on practice and given us the confidence to challenge things, along with the skills and knowledge we need. It has also encouraged us to look at the policies and procedures within our own organisations and challenge those if we feel that they are not right.
Would you encourage others to consider work-based learning?
Melanie T: Definitely! Your job is your placement and you get the benefit of support from the team as you learn.
How have you found the course?
Melanie A: When I first started, I was really nervous. I haven't studied academically for such a long time and there were lots of thoughts going through my head. Would I be able to retain information and read enough? Will I have time? I have a house, a husband, a family. However, here we are, and I am progressing amazingly through my career.
Have you enjoyed the apprenticeship and life at Solent?
Melanie T: Yes, tremendously. The group of people I have studied alongside and the tutors have all been excellent.
Melanie A: I have thoroughly enjoyed it.  You get recognised as a fully-fledged student, it doesn't matter that you're mature or you're part time.
Reflecting on the last two years, Kim Irvine, Senior Lecturer in Health and Social Care added: "This course is a little unique in that students are put forward for the foundation degree by their own NHS Trusts. It offers opportunities for health care support workers and administration staff in the wide variety of roles.
"We have been really impressed by the excellent standard of students this year," she continued, "Some have not been in a formal learning environment for some time before starting the course, and studying at this level can be daunting. With the support of the team, we've watched students build confidence in academic work, which has reflected positively on their work-based learning and competencies developed in practice."