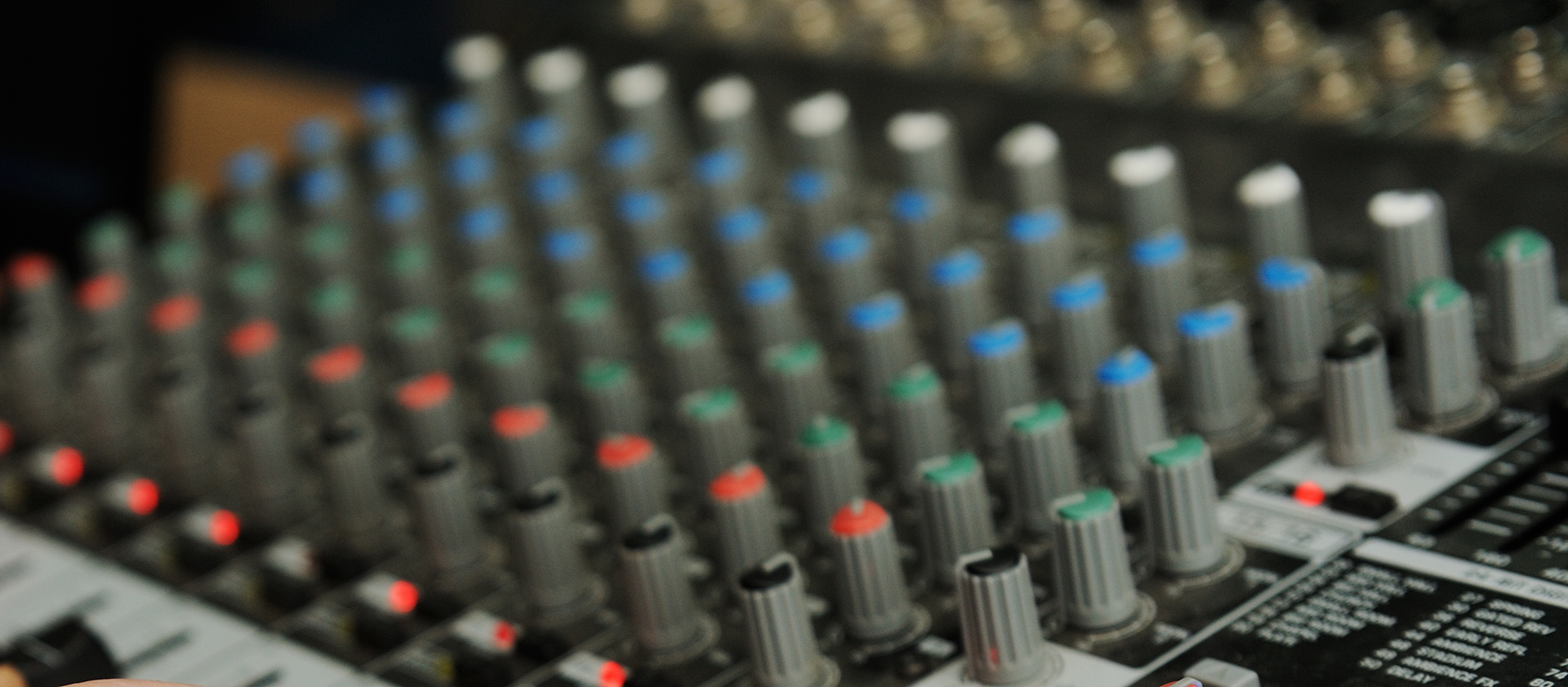 Holly's virtual club nights
Despite the challenges of Covid-19, second year BA (Hons) Music Promotion student Holly Cook has continued her long-running weekly club night Rocktail Riot, digitally.
7th January 2021
We caught up with Holly to find out more about the club night, and how they have been using the platform to raise money for charities including Music Venue Trust, Kaleidoscope and the Stephen Lawrence Foundation.
Hi Holly, tell us a bit about Rocktail Riot:
Rocktail Riot is a weekly alternative club night. The longest running weekly alternative club night in Southampton. We play alt, emo, pop punk, metal core, indie, drum and bass. We have had the pleasure of teaming up with The Joiners to host official afterparties in line with the gigs that are being put on in the city. We've also had members of bands come down to Rocktail Riot, including members from Southampton's finest - Creeper, American metal core band ATTILA, Our Hollow Our Home, callmeamour.
How has it all been going so far?
When the Covid-19 pandemic hit we suddenly had to come up with a new way of running Rocktail Riot but from the safety of everyone's home. So we moved to online streaming via Mixcloud. The shift to doing it at home proved expensive having to buy all the equipment and we are aware that we are incredibly lucky to be in the position that we are so we could make this change fairly easily.
As the pandemic situation worsened, we realised that we had to do something to help. So we have also done a ton of charity live streams, we did Music Venue Trust/Save Our Venues, Kaleidoscope, Stephen Lawrence Charity (in light of the BLM movement), Help Musicians UK, Samaritans, Mind and Southampton's Mayflower Theatre. It's been so incredibly humbling being able to do this. Over the first lockdown we also came out with a line of merchandise for Rocktail Riot, which is a bit mad to think about too.
What do you have planned for the future?
Our future plans include expanding to different cities, we were supposed to launch in Reading during September 2020, but that was postponed. We are currently looking to go to other cities around the UK due to growth we've had over lockdown. We also want to bring Rocktail Riot to festivals in the summer, whenever that may be.
How do you feel your studies at Solent are helping you to prepare for your future career?
The things that are covered in my course are so incredibly vital to the growth of Rocktail Riot. Learning how to do different graphics and how to do them incredibly well has helped massively. Things such as social media management has been crucial in allowing me to grow our social media channels and how to promote an event well on Facebook, one of our most recent events managed to reach 14,000 people on Facebook and that was down to being taught how to promote it well.
The teaching staff on my course have given me a confidence in myself that I could only have dreamt of. Solent is also helping me prepare for my future because they include real life assignments, enabling us to apply the knowledge we've been taught to something in real life, which is so valuable when preparing for a career in the music industry.
To tune in to Rocktail Riot visit: Facebook