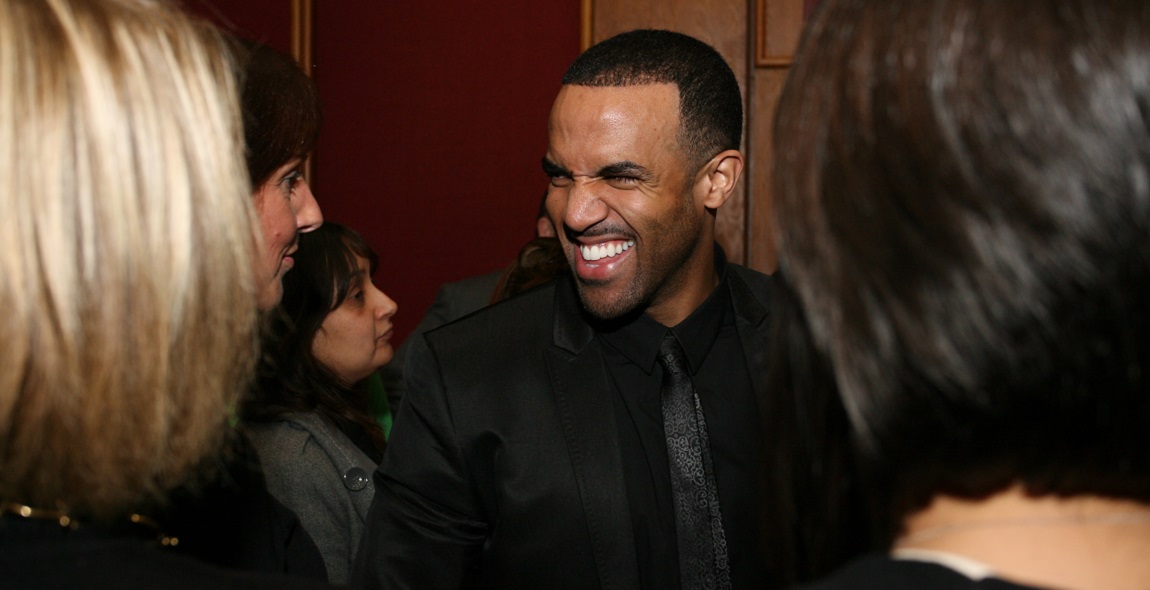 Hon Doc Craig David is back!
Craig David has made a comeback into the UK music charts.
8th January 2016
It was great to see the excitement surrounding Southampton-born Craig David's latest cover – Justin Bieber's Love Yourself.
Paul Rutter, programme leader for popular music here are Solent, predicted 2016 would be a big year for Craig – and so far his prediction is right.
Craig, who was given an honorary doctorate by Solent in 2008, quickly started trending on social media with #craigdavidisback.
We spoke to Paul to find out how hard it can be to break into the music industry, and what his top tips are for a career in music.
How difficult is it to break into the music industry?
Breaking into the music industry is difficult, but if you have an outstanding 'current' talent, the music industry will usually find you! Hence why today social media is crucially important for creating 'a buzz factor'.
What about second time around? What difficulties do artists face?
The second time around can work well, many artists have furthered their success, turning them into 'heritage' acts and making them even stronger such as; Justin Timberlake, Santana, Green Day, Jennifer Lopez, Kylie, Clapton, and look what Lionel Richie achieved at Glastonbury 2015! But second time around you still need carry enough kudos to earn long-term respect from often, a brand new audience, alongside the original fans.
We are OBSESSED with @CraigDavid's cover of @justinbieber for @1Xtra. He smashed it! https://t.co/9NzxkH67ck pic.twitter.com/VhZqVExw1r

— BBC Radio 1 (@BBCR1) January 7, 2016
What tips would you give to someone trying to break into the industry?
Make sure it is easy for the outside world to access your music and what you do; your own website, YouTube, LinkedIn, blog, Twitter – use all the free tools that you can, they are there to help the music industry find you too!
How do our students get ready for a career in the industry?
Learn as much as you can about the industry, ask as many questions as you can and network, network, network. Solent is a great place to start as all the expertise and music industry liaison opportunities are there, particularly across the courses, but it is a case of finding a role that you really want to do. If a work experience opportunity presents itself, then this is well worth a go, as many of these opportunities develop into real jobs in future. Think strategically!
How do you use your experience to help artists and students?
In the music industry, I was a songwriter/performer/music producer/studio owner for over twenty years, so I know most of the pitfalls and income models that exist. My experiences have allowed me to break down a complex industry into structures that can be easily understood, and this was compiled in my Music Industry Handbook. We in the music department will do all we can to help keen students learn as much as possible about their chosen industry.
Don't be put off by industry 'gatekeepers'. In order to progress – you'll need to keep going on the journey!