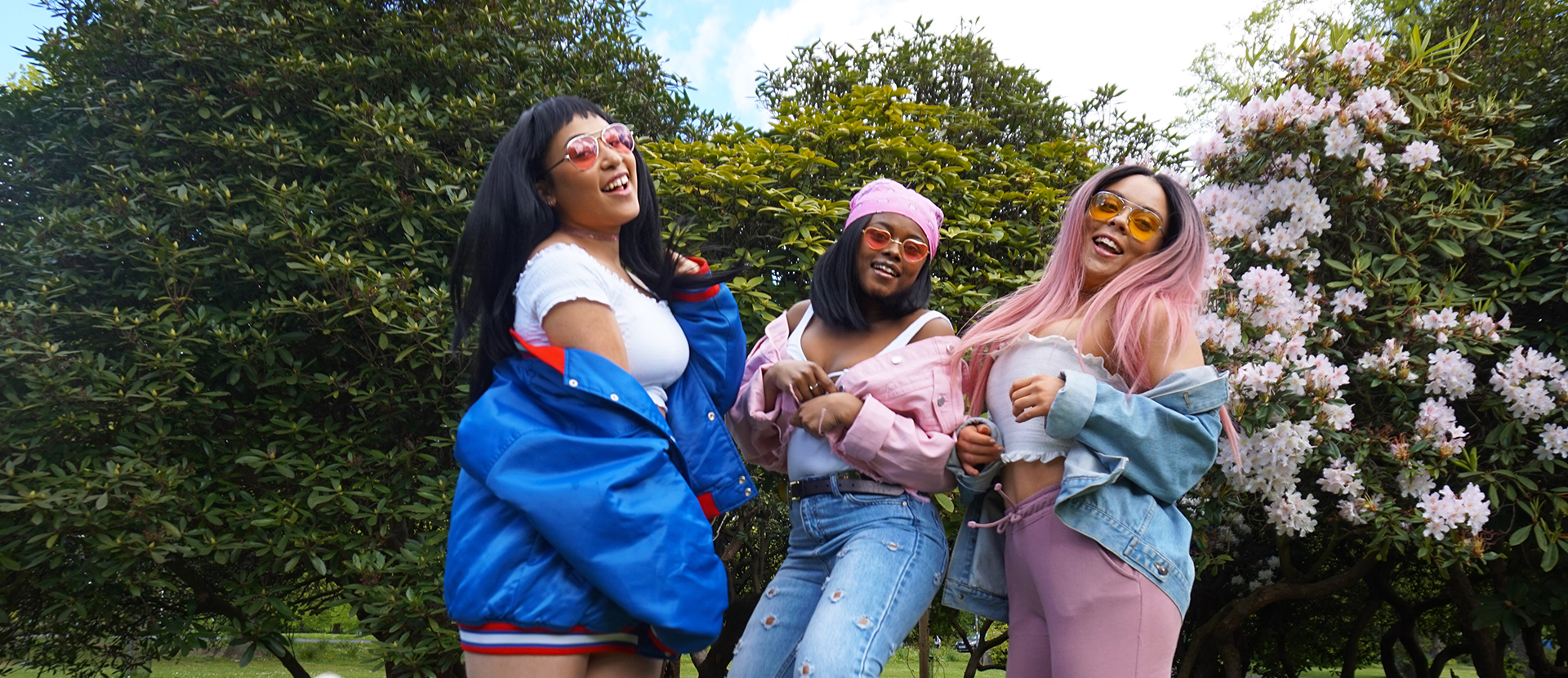 Kyomi changes the way wigs are advertised
Getting wiggy with it
17th August 2017
Fashion
Fashion Communications and media
Fashion styling and image making
BA (Hons) Make-up and Hair Design student, Kyomi Best used her final major project as an opportunity to review the wig market.
Now graduated, Kyomi tells us how she plans to turn her project into a career prospect…
Tell us a bit about your final project.
Wigwhere is a wig reviewing website that allows you to see the most popular wigs styled on a range of women with different skin tones to help you see which will suit you best.
What was the inspiration behind your project?
After years of wearing wigs, I realised that their use was becoming a lot more mainstream, but the methods and websites used to advertise the wigs were very outdated.
I also noticed that wigs were directed towards specific ethnicities, even though the wigs had no differences. I decided to create my own platform that features women of different ethnicities, wearing the same wig including honest reviews and reviews from popular wig gurus on YouTube.
What have you enjoyed most about your time at Solent?
The ability to express myself creatively. I was provided with the facilities and skills which enabled me to create anything I put my mind to, whether it be through film, graphics or photography.
What's next for you?
I will be continuing with Wigwhere. I hope it can become a social media platform for people who enjoy wigs.
Any advice you have for other students or potential students?
Something I personally learned was to not compare my own work to others on my course. They may have strengths in some things, but I realised I also have my own style and skills.
Find out more about our make-up and hair design courses here.