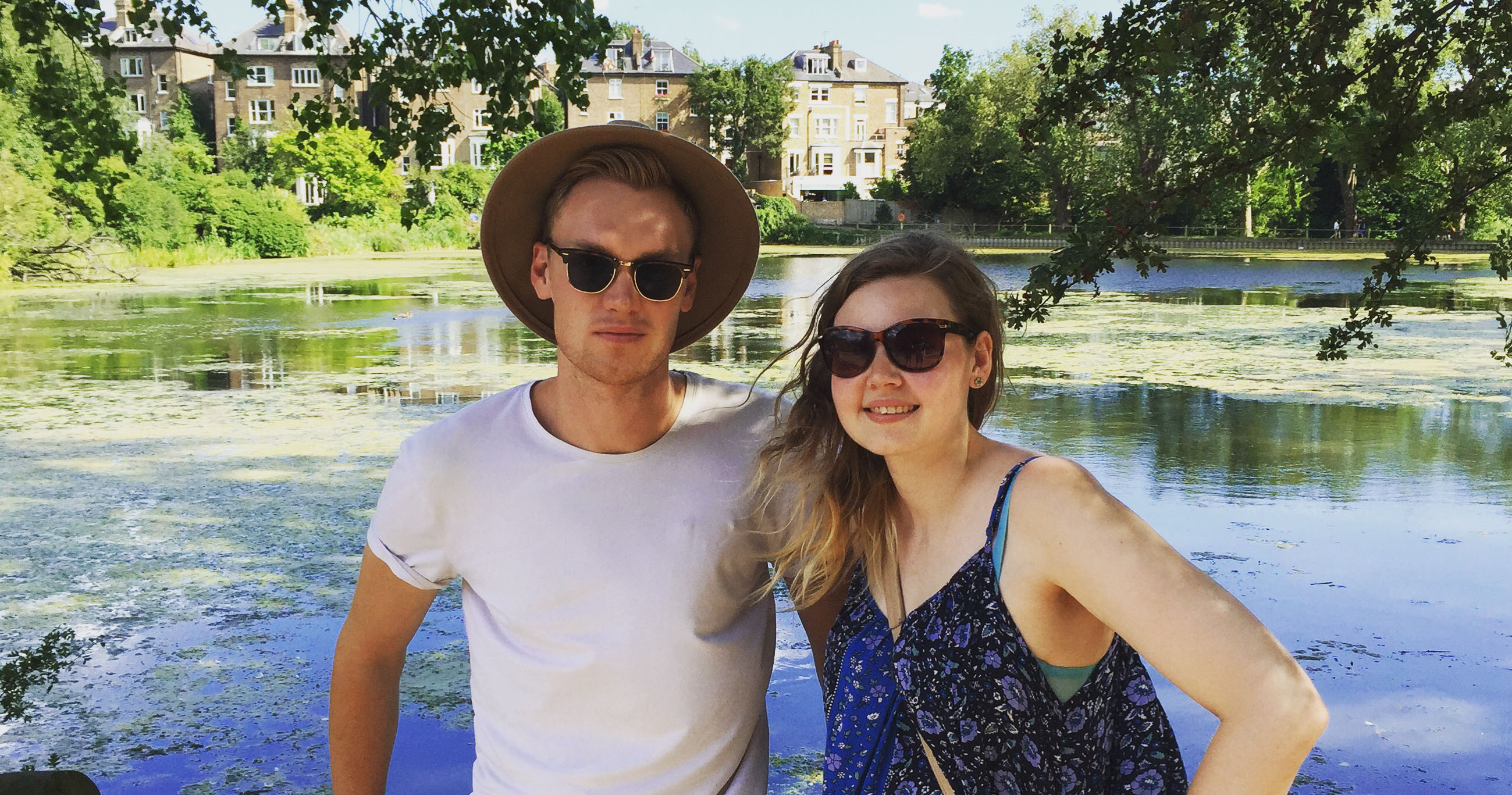 Life in the music industry: working with Sting
Solent music promotion graduate now working alongside the stars
8th February 2017
Sam Kitchen, a BA (Hons) Music Promotion graduate, has been working in the music industry for five years alongside artists such as Lady Gaga, Years & Years, Take That, Madonna and Sting. Starting out as a radio plugger at Polydor, Sam has recently moved over to Warner Bros Records as a senior radio promotions manager. We caught up with him to find out how he landed his dream job, what you need to succeed in the industry, and what it's like to share a pint with Sting...
This year, five years after I started my first paid job in the industry, I've just started a new role as senior radio promotions manager at Warner Bros Records, a label with an incredible history and a brilliantly diverse roster of acts including Jason Derulo, Royal Blood, RHCP, Dua Lipa, Foals, Rationale, Michael Buble, K Stewart, Liam Gallagher, Gallant, Biffy Clyro, Lianne La Havas, Neil Young & Green Day to name a few.
Tell us about your journey from graduation to where you are now.
Quite simply, it's the age old tale: I graduated in 2010 and landed my first bit of work experience in London at a small music company. After bugging labels for weeks, I was eventually asked for an interview for a press assistant internship at (then) major label EMI. I spent three months in that role saying yes to everybody and everything to try and make myself as indispensable as possible. It worked and just as I was about to leave a full-time job came up as an assistant for the radio and TV promo team at the Parlophone label within EMI. I did that for almost two years before being approached by Polydor about taking the next step up the ladder with them, where I've now spent three years working with some of the biggest artists in the world.
Did you take on internships/work experiences while at uni?
Yes and no. I wasn't nearly as proactive as I should have been during those three years and wish I'd done more in this area; it would have made getting my foot in the door much easier if I'd tried harder. That said, we did do some invaluable stuff around Southampton... a couple of ex-students, Chris Stemp and Dave Rowett, who were then running the Joiners Arms venue, kindly offered us the chance to go and do some work experience there - learning how they book and promote shows around the city. We did a day or two a week and that led to helping out with the club they ran too, but looking back I wish I'd gotten more involved both here and elsewhere; experience is still one of the most important tools in helping you get a job in the industry.
Is your career what you thought it would be? Who did you want to become?
It sounds mad, but I really didn't know what I wanted to 'be' even as late as getting into a major label. It's such a small, closed industry in many ways that I found it hard to know what different jobs (outside of the main ones) actually involved until I started doing them. I had areas I was more interested in than others and the main one for me was music and the media; this ended up being narrowed down during my course to the point I wrote my dissertation on the relationship between music and the radio, scarily apt for what I ended up doing.
What does a radio plugger do, what's the usual day like?
In essence we're the link between the artist and radio stations; our job is basically to get their records played on UK radio and, when the time is right, to make sure they appear on the right shows for the right interviews and live sessions etc. We need to assure that our artists are exposed to the biggest and most relevant audience possible. We have loads of meetings with stations each week where we play them new music and talk them through the latest plots and info for our artists. Thats the basis of our day alongside constant email and phone conversations with radio producers. Then if an artist is in town we may well have interviews and sessions to cover too.
Who do you work with?
At Polydor there is a real breadth of artists across all genres; the past three years has included working on: Lady Gaga, Years & Years, James Blake, Eminem, Kendrick Lamar, Elbow, Sting, Michael Kiwanuka, Cheryl, MIA, Tove Lo, Bryan Adams, Selena Gomez, ScHoolboy Q, Rosie Lowe, DJ Snake, Jamie Woon, Take That, Maroon 5, Madonna, Troye Sivan, Ellie Goulding, Cassius & The Rolling Stones amongst others.
What's the highlight of your career this far?
Doing a Live Session with Sting for Radio 4's Loose Ends show; seeing such a legend play in a tiny room right in front of me and then being lucky enough to go for a pint of Guinness with the great man.
What qualities must a person have in order to succeed in the music industry?
Firstly it's drive and determination. You need to bounce back from knock backs early on and be able to use them in your favour. It's quite a sociable business and one that requires you to meet and build relationships with new people all the time so that's a big one  - this was the thing that scared me most and something that I needed to work on a lot. It's also a job that exists out of office hours quite a lot, there are many evenings and weekends spent on email, at events and on the phone, especially if you're dealing with the US, so it's not your most basic 9-5. Overall though, and it sounds ridiculous, but a love of music and being open to all types of music. We all have specialist areas and genres we like more than others, but you work across such a vast array of stuff that you need an understanding across the board. Don't pigeon hole yourself.
Find out more about our music courses here.