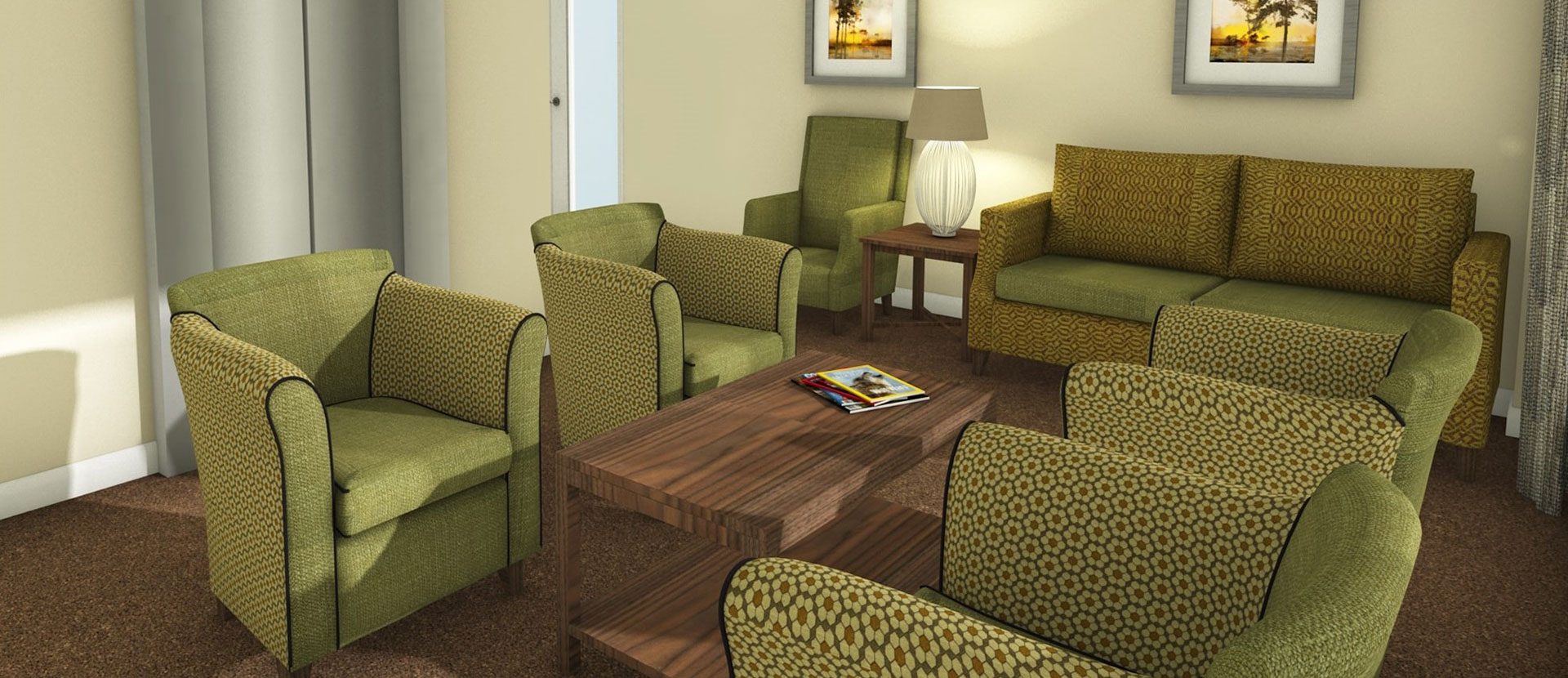 Lizzie's designs for the London School of Theology are a big hit
We hear from Lizzie Croft, whose interior design career has taken off since she graduated from Solent less than a year ago.
20th February 2018
Architecture and construction
Architecture and design
BA (Hons) Interior Design graduate Elizabeth (Lizzie) Croft has secured a number of contracts since becoming a freelance interior designer straight after graduating in July 2017, but designing for the London School of Theology has taken her work to new heights.
We talked to Lizzie to find out more about the project: "London School of Theology decided to update their 1970s student halls of residence. I was contracted by Homesmiths to create 3D renders of the six schemes, varying in layout and fabrics, to present to the client. The images were also used by the university to market their new halls of residence to potential students," she says.
Talking about her previous freelance experience Lizzie told us: "Even before I graduated I was doing freelance work for employers linked to the interior design course at Solent. Through the professional branding unit I had the opportunity to create my own business and marketing portfolio. The first offer was from a London based company who also acted as mentors for final year students; this gave me first hand contact with employers which helped me gain an internship. Insightful Environments (IE) specialises in office interiors and while I was there I worked on a range of projects at varying different stages. Some projects were still at tender stage so I was able to work on specification pages to present to clients using InDesign. I also had the opportunity to use other software and create different schemes to present to the clients varying in style and colour. Lastly, I was able to take part in a site visit to a newly completed office for one of IE's clients."
Reflecting on the project with the London School of Theology Lizzie says: "I thoroughly enjoyed this project as I love being able to see a proposed scheme come to life, and know my work is able to help the end client see what they are getting before work begins, and ensure the design is exactly what they want. Freelance work has enabled me to work on a variety of different projects at different stages and exposes me to all areas of interior design. While studying interior design at Solent I learnt how to use a wide range of software as well as gain industry skills. I also had the chance to work with employers through mentoring which was a crucial part of my time at university. The skills I learnt have been what's enabled me to begin freelance work so early on."
Visit Lizzie's website to find out more about her freelance work