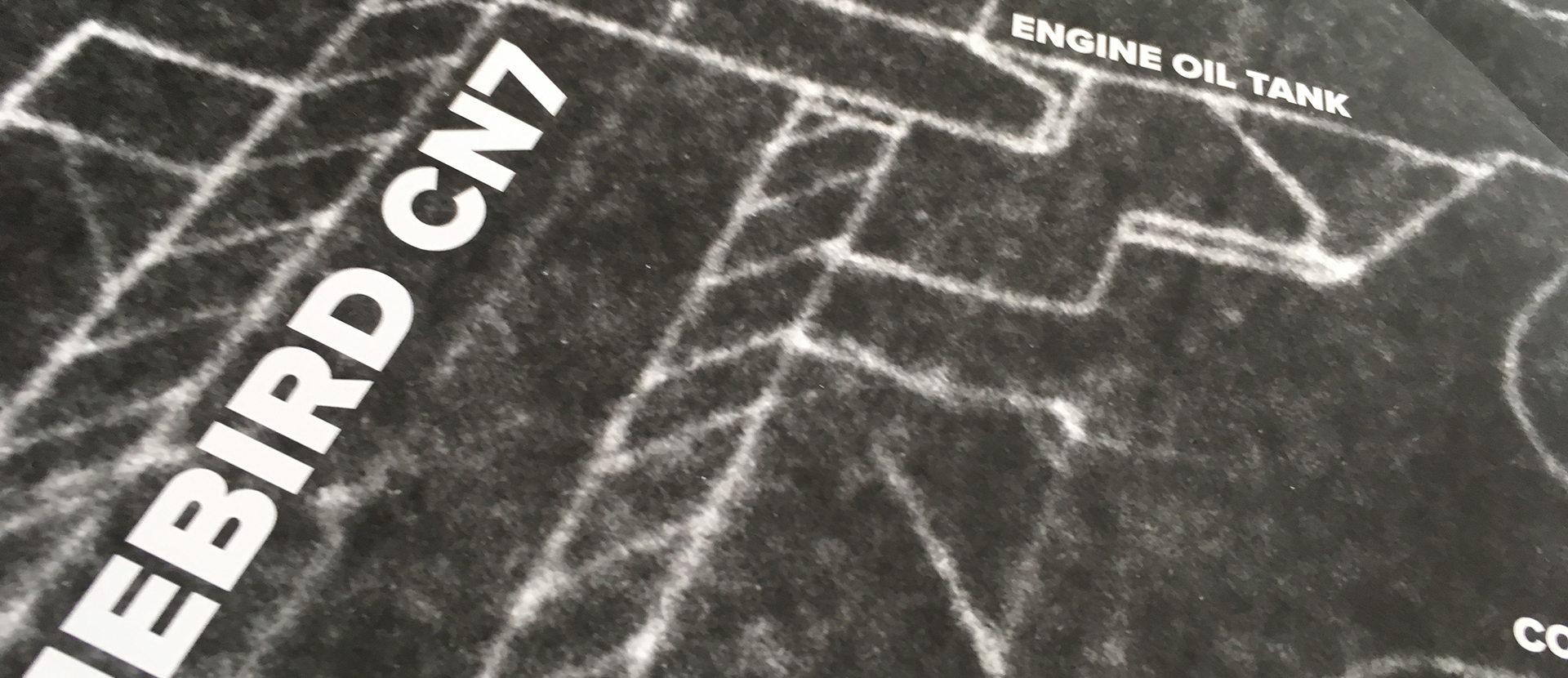 Martin brings the Bluebird CN7 story back to life
We caught up with BA (Hons) Graphic Design student Martin Lund, 23 from Norway, who showcased his stunning design skills for his final year project, based around the Bluebird CN7 that famously beat the World's land speed record in 1964.
29th May 2018
Engineering excellence and Cold War-era technology were the inspiration behind BA (Hons) Graphic Design student Martin Lund's final year project. The 23-year-old from Norway showcased his stunning design skills, based around the iconic Bluebird CN7 that famously broke the world land speed record in 1964, reaching a top speed of 403.10 mph.
Tell us a bit about your final project
My project revolves around the tragic figure of Donald Campbell and his struggle leading up to the land speed record in 1964. I have also had a look at the magnificent car of his, the Bluebird CN7, which was an enormous engineering feat at the time it was built, and that against all odds got him the record in the end.
What was the inspiration behind your project?
My inspiration behind choosing this subject came from my fascination for the Cold-War era and the technological advancements that were made after the Second World War, especially when it comes to understanding what length some individuals would go to in achieving their goals.


What have you enjoyed most about your time at Solent?
Being an international student, the whole experience for me has been enjoyable. It is just something about getting the opportunity to study abroad, meeting new people, making friends, and sharing knowledge between people with the same interests as you.
Please share any advice you have for other students or potential students?
For anyone considering this course, I would advise working hard. Every student on this level is hard-working and they have something to show for it - you will come a long way if you put in some extra hours each day.


To find out more about Martin's project, visit the School of Art, Design and Fashion degree show.