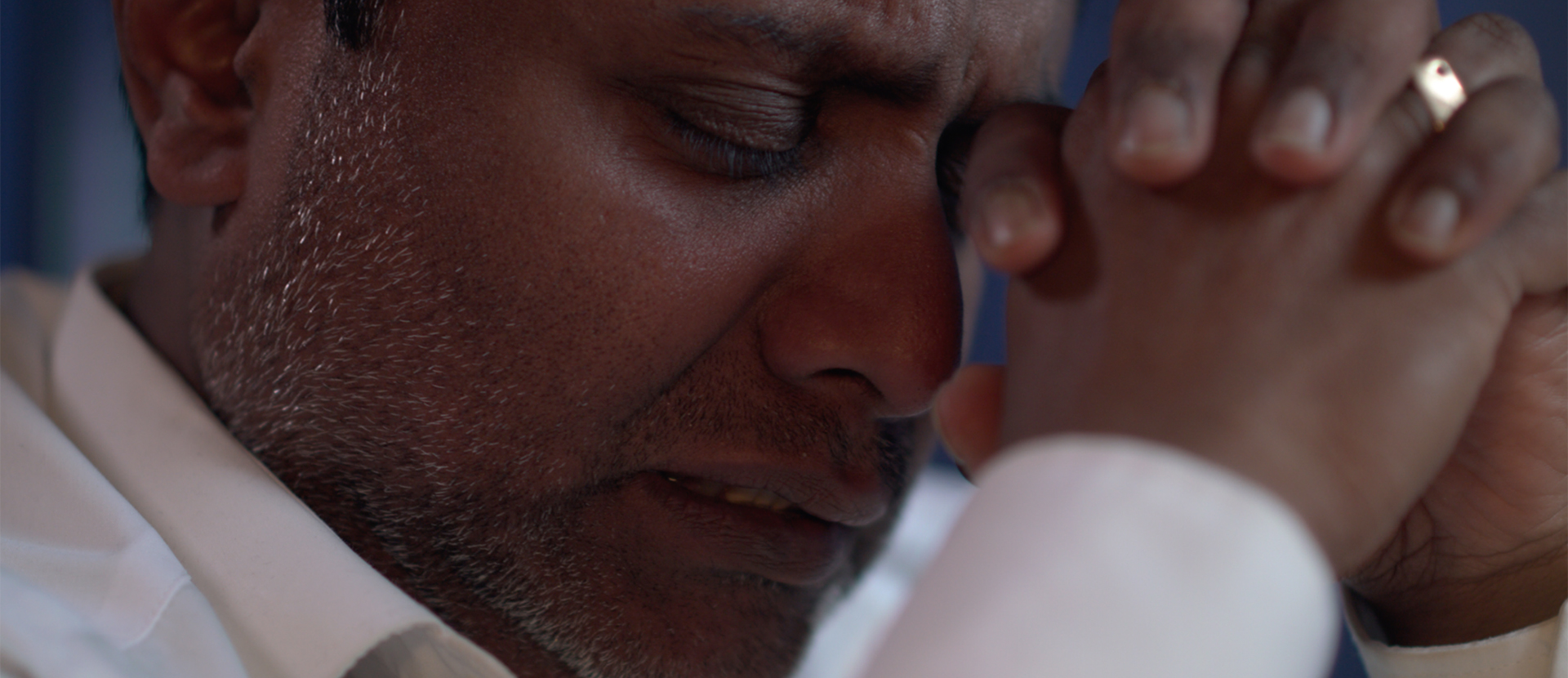 Media production students scoop 'Best local short'
Students from BA (Hons) Media Production are celebrating after winning Best Local Short for their film 'Guilt' at the 2020 Guide Awards.
29th January 2020
TV, film, media production and technology
The film created by third year students Abbie Jones, Lucy Goodyear, Shenali Karunatilake and Annabelle Bryant, sees Asiri weighed down with guilt, after the loss of his dearest wife. Struggling to accept his current situation, he sees only one way out. Is all hope lost?
The team were presented with their award by Aysegul Epengin of Portsmouth Film Society at a ceremony hosted by Making Waves International, and won £200 and a place on the next Raindance Saturday Film School. We caught up with Abbie Jones, who told us more about the idea behind the film and the group's plans for the future.


Hi Abbie, congratulations on your recent win! How did the idea for Guilt come about?
The process of deciding the idea for Guilt was a personal one to all members involved as we all brought an object that was sentimental to us to our group meeting and discussed narratives we could create from these objects. In the end, we decided on the Buddha Shenali brought in as it allowed us to explore themes of family, religion and loss, as Guilt is inspired by a true story.
What did you enjoy most about creating the film?
It was great fun getting to see what everyone's strengths were during post-production and pre-production and being able to see our film come together piece by piece as we kept progressing. I think the most enjoyable thing was actually creating the film, as this isn't something any of us has ever undertaken before.
What's next for the film and yourselves?
We aim to keep submitting our film into film festivals as we're really proud of Guilt and it's a great piece for our showreel. As a group, I think our main focus is on completing our last year of university, but we also want to continue creating content.
Find out more about our TV, film and media technology degrees