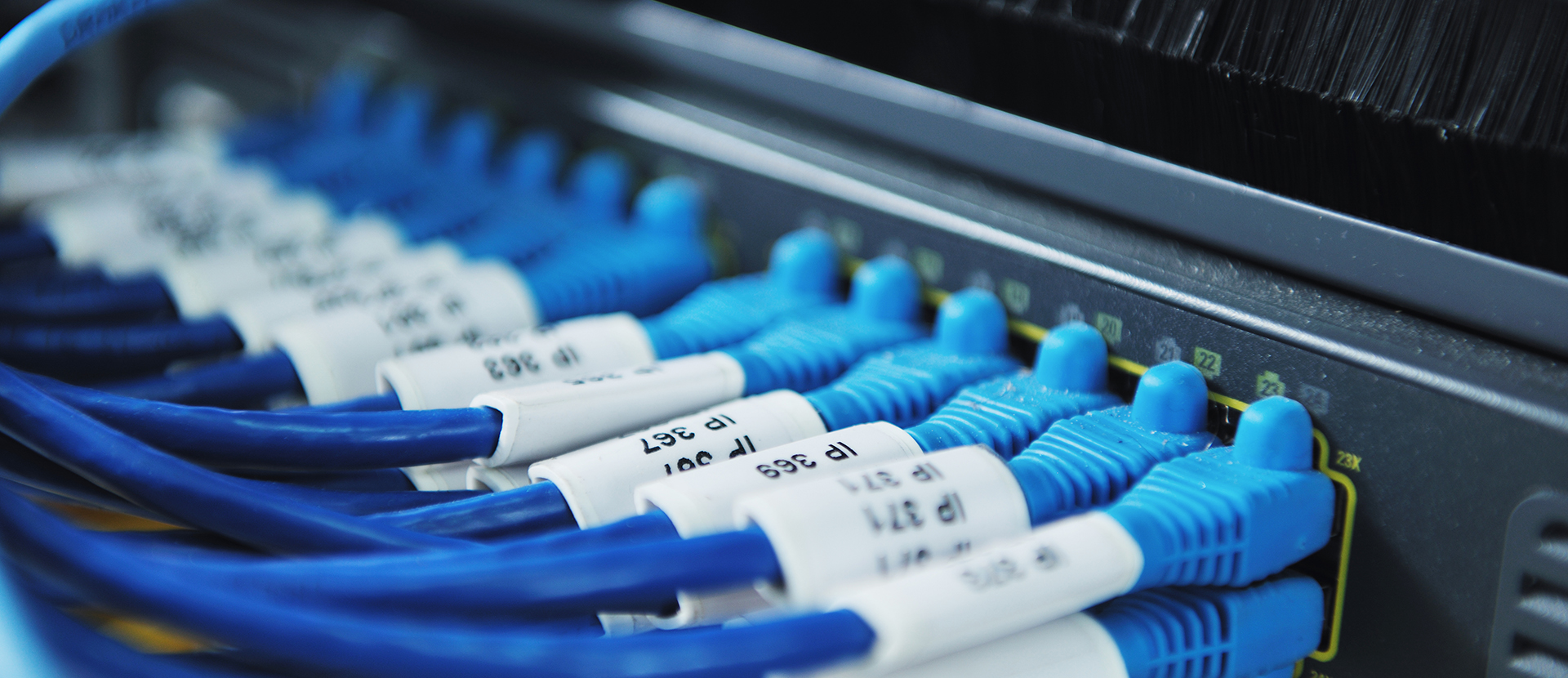 MSc Applied Computing student partners with Vostron Ltd
The computing course team recently partnered with Vostron Ltd who offered a live project brief to MSc Applied Computing student Paul Bourne. The project was based a white paper outlining best practice for load balancing and resilience in relation to their client's computer networking needs.
28th August 2018
Computing and games
Computing
The computing course team are thrilled to have recently partnered with independent internet service provider, Vostron Ltd who offered a live project brief to MSc Applied Computing student, Paul Bourne. The project was based on the need for a white paper outlining best practice for load balancing and resilience in relation to their clients' computer networking needs.
We caught up with Paul and with Dan Smith, Marketing Manager at Vostron, to find out more about the project, and their hopes for development in the future.
Paul Bourne, MSc Applied Computing student
What was the case study about?
The case study was to compare several common protocols used to provide high availability connections. Vostron provided a test rig representative of a typical system and a member of their team helped me to develop a test method. Using the taught materials and further research I developed a set of configurations for the equipment and measured how effective the protocols were.
How do you feel working on a live case study has developed your studies?
Working on a live brief has been incredibly helpful as it has allowed me to relate theoretical concepts to their application. Talking to the engineers at Vostron has allowed me to understand more about how real networks are typically configured and the reasons behind their designs.
The whitepaper I presented introduces the test method and presents the results for two configurations for each of the three protocols. A recommendation is made for which protocol to use under various scenarios. The main outcome has actually been some questions about the accuracy of the test method and logging available within network devices. These questions are likely to lead some future research and form the basis of my final thesis.
Why did you decide to study this particular MSc?
I come from a broadcast background where infrastructures are rapidly changing from specialised point-to-point links to IP networks. Many broadcast engineers are not very familiar with IP technologies, but network specialists tend to lack an understanding of broadcast workflows or how to maintain high-bandwidth real-time signals. The MSc in Applied Computing seemed an ideal way to upskill in the field of networking to better position myself for the future of the industry.
I'm a senior lecturer in media technology at Solent University and the knowledge and experiences I've gained through the this master's degree will be extremely useful in keeping our degrees current. It's continuous professional development for me and an excellent example of knowledge transfer within the School, as well as bringing in expertise from industrial partners.
What's next for your research?
Since presenting to Vostron I adapted the paper and submitted it to the Ninth International Conference on Numerical Methods and Applications. I then presented it at the conference in Borovets, Bulgaria to delegates from all over the world. The paper will also be published by Springer in lecture notes in computer science. 
Dan Smith, Marketing Manager, Vostron Ltd
Can you give an overview of the case study?
Paul undertook a research project into the redundancy/failover protocols of inter-connected IP networks, specifically Cisco hardware. This was to study the differences between the protocols used throughout our industry. His results were recently presented and were very well received. 
How will this project now progress?
Paul's work has kick-started a bigger project that will continue to evolve at Vostron, and our industry-experienced team. We are keen to continue to work with Solent University in many ways, providing industry opportunities and integrating with the talent that Solent students possess.