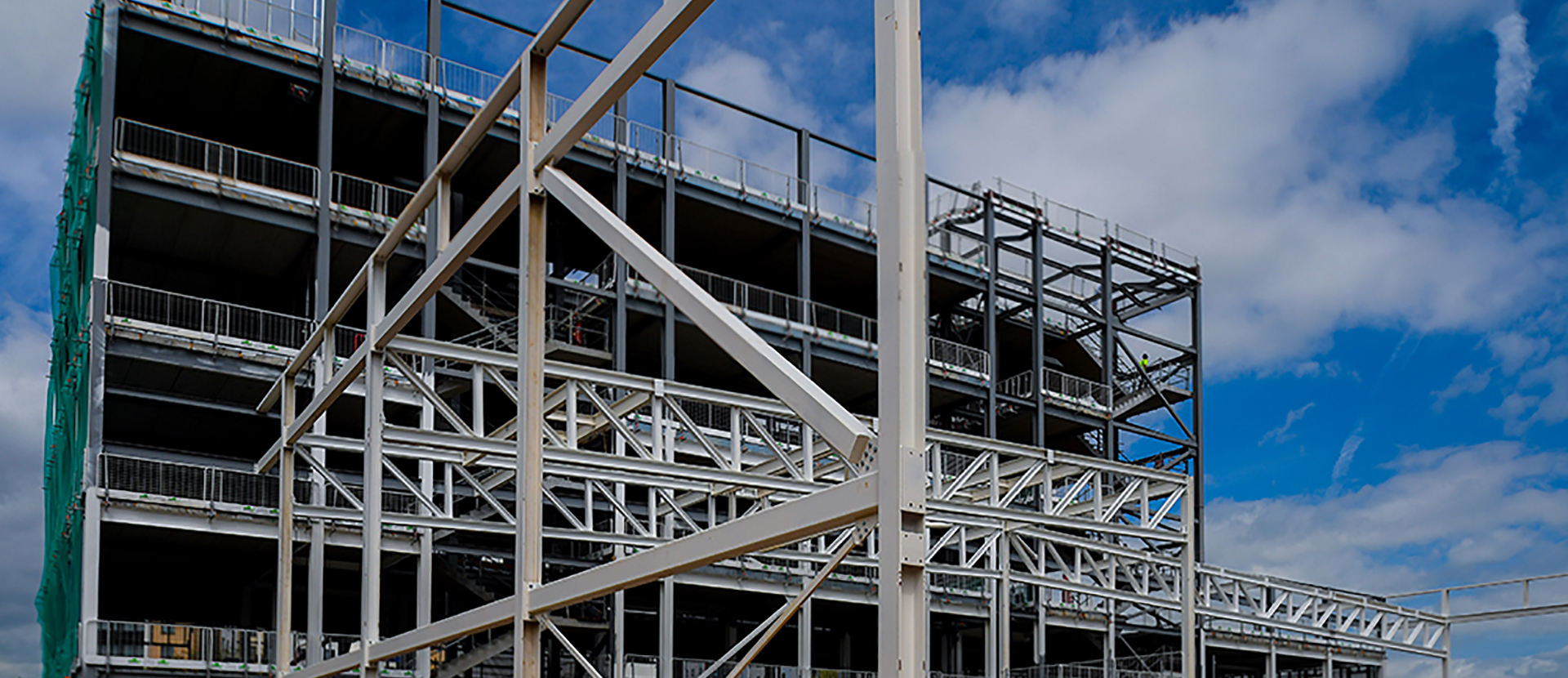 National Apprenticeship Week 2019: meet the apprentice
Steph shares her experience on the Construction Site Engineering Technician apprenticeship
8th March 2019
Throughout National Apprenticeship Week we have been sharing stories from some of our apprentices currently studying at Solent University.
Today we meet Steph Howard, on the Construction Site Engineering Technician apprenticeship pathway. Steph has been working for civil engineering firm Such Salinger Peters for almost six years and decided it was time to get a qualification in the field to support her career development.  
Hi Steph, how did you feel before starting your apprenticeship?  
I was a bit nervous when joining the course, as engineering is often seen as a male orientated field. Though, when I arrived for my first day there were three other females on my course. The whole class have made me feel welcome. It is not the standard stereotypical 'student life' you'd expect at university, as everyone on the course is in full-time employment, of varying ages, and are there to learn.   
What are your hopes for the future? 
Once I have completed the HNC Civil Engineering course, I am hoping it will give me the knowledge to support my professional experience, and to be able to put it into practise at my company. The six months I have been at university, I have learnt so much and am so glad I joined the course. Once I have completed the HNC, I'd like to look into either an HND or possibly a degree.  
How are you finding the work/life/studying balance?  
The work/life/study balance has worked out quite well for me so far. The day release from work gives me the opportunity to dedicate that whole day to my studies. I am also given the opportunity whilst at work to complete my assignments. I try and keep all my studying to week days, then I still have my weekends to rest and take a break from the hard work in the week. 
Would you recommend an apprenticeship to others?  
I would definitely recommend the apprenticeship route to others. You have a lot more time to be able to do your studies. During an apprenticeship, you have to do a minimum of 20% off the job training, giving you more training at work. Earning whilst learning has been the best option for me and I thoroughly enjoy the day release to Solent University.  
Solent University were great in helping me decide if the course was right for me and provided me with so much information regarding the course. Prior to starting the course I had a phone call with the course leader who gave more details and helped me make the decision. I do not regret it at all and I'm looking forward to my second year in September. 
Find out more about our construction and the built environment apprenticeships.