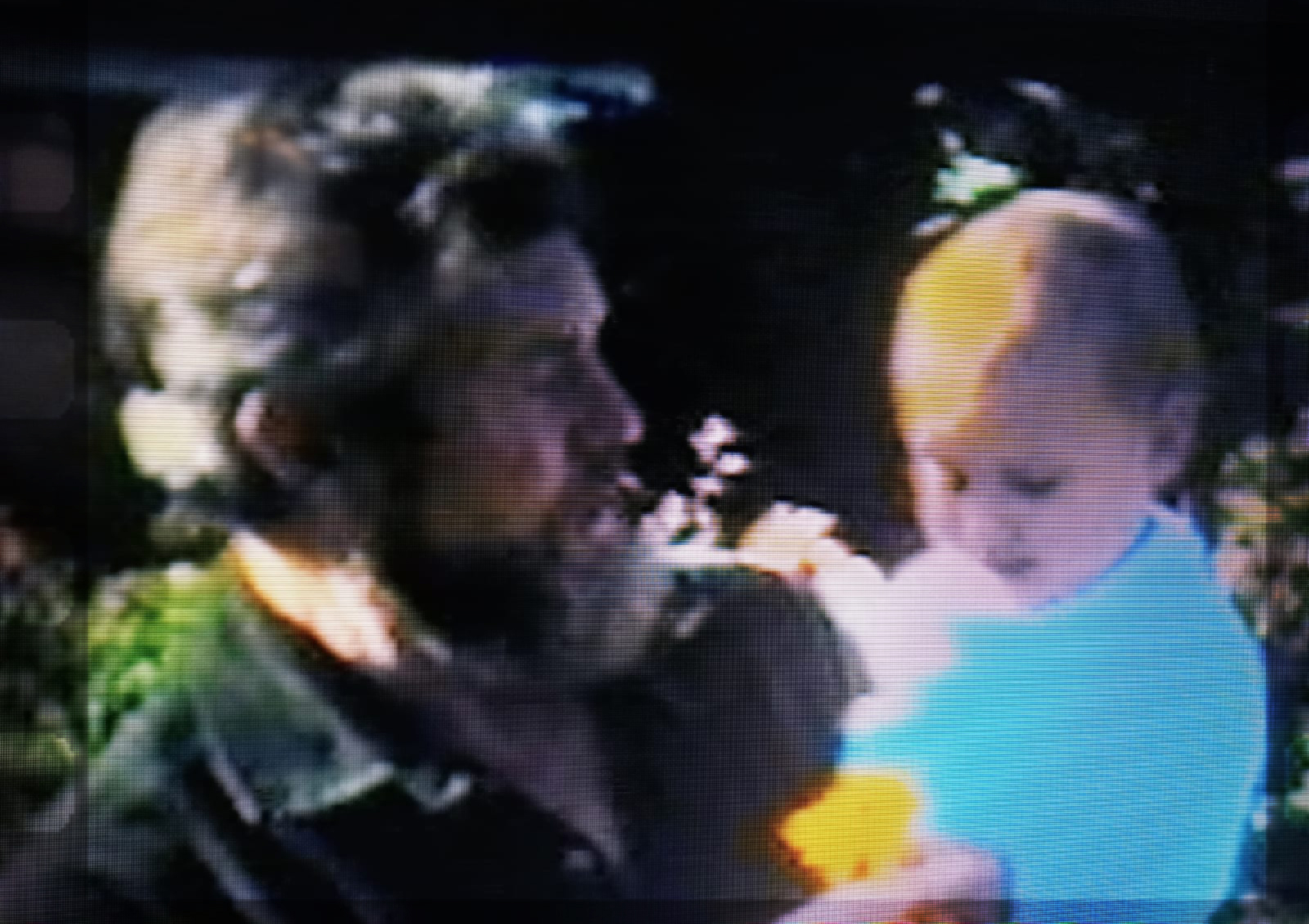 New project to capture the lives of LGBTQI+ families across the City
Solent Showcase Gallery Assistant, Asten Holmes-Elliot has received an Arts Council National Lottery Project Grant (ACE), for a new project named 'ARTICLE 16', capturing the lives of LGBTQI+ families across Southampton and examining our understanding of how family 'looks'.
19th May 2021
Working in partnership with 'a space' arts, John Hansard Gallery and Solent University, 'ARTICLE 16' includes short videos made with old Kodak Super 8mm film. The artwork captures LGBTQI+ families using a format that has been traditionally associated with the typical 'nuclear family'.
"It's a way to playfully insert ourselves as queer people and families into a shared cultural memory as a way to challenge certain assumptions about what makes a family, to increase our visibility, and to carve out some space," says Asten Holmes-Elliott.
By using 8mm film, ARTICLE 16 celebrates the non-traditional family unit. Over recent months, Holmes-Elliott invited three queer and non-traditional households to capture their own typical family moments on 8mm film. These recordings were hand developed by the artist and edited to form three new films.
The project was developed after Holmes-Elliott revisited their late father's collection of 8mm home movies and was struck by the aesthetic of the material and its affiliation with western cultural memory of tradition, race, family values and heteronormativity, which is the belief that heterosexuality is the preferred or normal mode of sexual orientation.
"ARTICLE 16 takes its name from the 16th article of the Declaration of Human Rights. The declaration advocates that, 'Men and women of full age, without any limitation due to race, nationality or religion, have the right to marry and to found a family...", adds Asten.
Speaking about the support they've received for project from Solent, Asten says, "Many of the staff are artists themselves and want to help develop each other's practice, regardless if you're part of their department or not. Having a chance to work out of hours and practice with Solent's excellent photography processing studio has given me the confidence to tackle this idea. Solent's support and partnership on this ACE funded project is really valued,"
As assistant curator at Solent's inhouse art gallery, Asten employs many of the University's art students as invigilators, training them in social media and art handling. Fine Art graduate, Fred Thornton, is now working on the project's social media.
"As a queer person with a non-conventional family, I am super excited to be working on this project with Asten", says Fred. "It is my first time generating and managing social media on the behalf of another person and learning how to generate positive engagement and comprehensively represent 'ARTICLE 16'."
Located at three points around the city, ARTICLE 16 will be projected onto the Guildhall Square from John Hansard Gallery, and onto Old Northam Road from the Alfred Arcade overnight, as well as screened during the day at Solent University's, Spark building on East Park Terrace. The exhibition runs from 25 May – 19 June 2021.
If you want to find out more, or see yourself in the picture and want to get involved
visit www.astenholmeselliott.com, Instagram: @astenhe ,Twitter: @astenhe #article16soton