New unlimited officer cadetship for the superyacht industry
Learning to work on a superyacht
27th September 2016
Warsash Superyacht Academy – part of Southampton Solent University - has introduced a new officer cadet training programme specifically tailored to the superyacht industry. In collaboration with the sponsoring organisation, The Corporation of Trinity House, the superyacht cadetship programme is the first of its kind to issue a UK MCA Officer of the Watch (Unlimited) Certificate of Competency (CoC).
The cadetship is primarily aimed at individuals who are seeking to become officers in the superyacht industry, or the wider maritime industry – with no prior seagoing experience necessary. It follows the merchant navy three-year deck officer foundation degree programme and consists of five phases, alternating between academic studies at Warsash with time at sea to gain practical experience.
As well as gaining the OOW (Unlimited) CoC, cadets will also gain a foundation degree - FdSc Marine Operations - and academic exemptions from working towards Chief Mate (Unlimited) certification.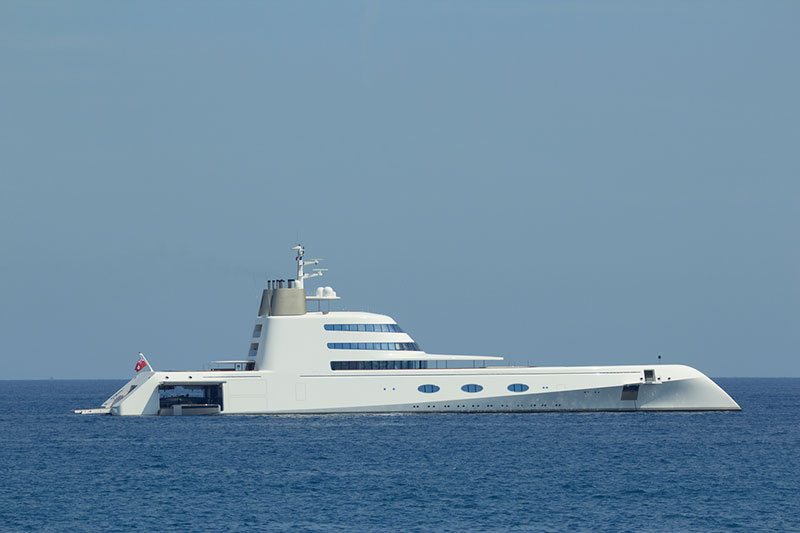 Apart from the core tuition, the programme contains a number of superyacht-specific units, such as: superyacht regulatory framework and operations; RYA Powerboat Level 2 certification; VHF Short Range certification; Day Skipper or similar certification; tender operations, personal powercraft certification; paint-care and superyacht hospitality induction.
The sea phases are on board superyachts, sail training vessels and commercial vessels and will enable cadets to build wide and valuable seagoing experience - around 12-14 months at sea during the three-year programme.
Lars Lippuner, Director Warsash Superyacht Academy says: "We are delighted to be in a position where we can deliver the superyacht-specific tuition alongside our merchant navy deck cadet training at Warsash. This new officer cadetship demonstrates the growth of the sector and highlights how serious it has become as well as offering unrivalled value to young people in helping them sustain long term career prospects."
Trinity House is a charity dedicated to safeguarding shipping and seafarers, providing education opportunities and support for officer cadetships in the Merchant Navy. Superyacht cadetship applicants can apply for sponsorship through Trinity House for September 2017 intake, visit: chilternmaritime.com
Don Millar, Operations Director at Chiltern Maritime says: "The first superyacht cadetship cohort started at Warsash two weeks ago, and we are delighted that Trinity House offers this opportunity to young people embarking on their career path as superyacht officers."
The announcement comes at the start of Monaco Yacht Show (28 Sept to 1 Oct), where Warsash Superyacht Academy tutors are on-hand to talk to superyacht crews. Lars adds: "We are excited to be able to talk about the superyacht cadetship to crew and the industry whilst at Monaco. We also hope to discuss the benefits to yacht management companies of sponsoring superyacht cadetships for their future officers.