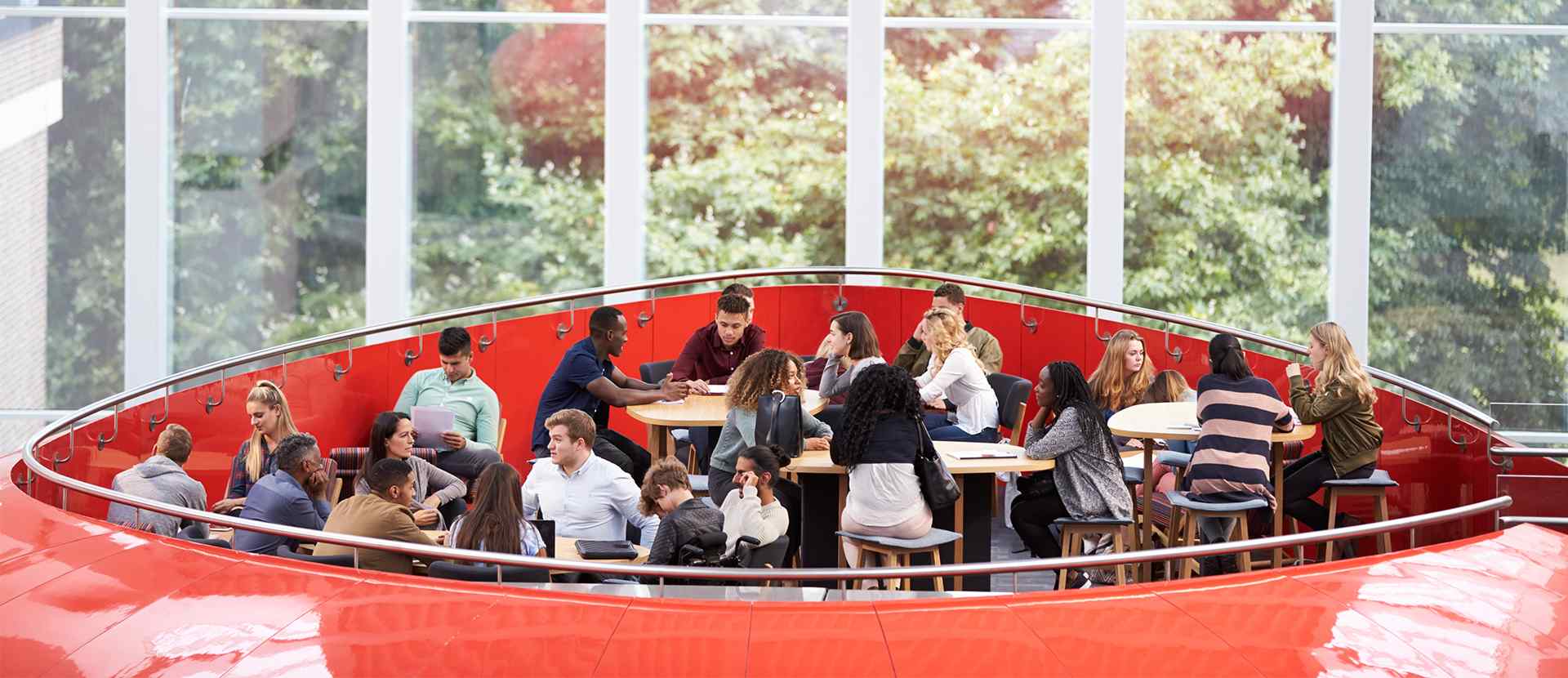 OFFA report highlights Solent is a step ahead
The annual Office for Fair Access (OFFA) report released today (Wednesday 23 August 2017) highlights how Southampton Solent University is leading the way in supporting white males from disadvantaged backgrounds.
The report, OFFA Access Agreements for 2018-19, showcases the independent research commissioned by the University to look into the barriers and challenges faced by white males from socio-economically disadvantaged backgrounds in accessing higher education.
Tracy Edwards, UK Student Recruitment Manager at Solent University, says: "As a result of our recently commissioned independent research into the barriers and challenges faced by white males from socio-economically disadvantaged groups, Solent's Step into Success programme has been able to tailor a pilot project to raise aspirations and attainment of 30 students from a local school who meet the criteria."
Solent's Step into Success programme works closely with children between key stages two to four, ranging from seven to sixteen year olds. The programme gives learners the chance to access a variety of activities, events and competitions, designed to instil a passion for learning and raise aspirations for the future.
"Solent believes that every individual with the ability to succeed should be able to take advantage of the benefits of higher education, whatever their social background. Our Steps into Success programme is an important part of realising this," Tracy continues.
"In collaboration with the participating secondary school for our pilot project highlighted within the OFFA report, we aim to provide regular, tracked and monitored interventions over the course of Year 7 and 8 pupils, focusing on career aspirations, benefits of higher education in terms of social mobility, and supporting attainment in order to reach their potential."
Educational, career and progression action plans will support the tracking and monitoring of students involved in the Steps into Success project, to measure the impact of the interventions. Further tracking will also be provided by the Higher Education Access Tracker (HEAT) database service.
Rob Young, HEAT Project Officer said: "Electronic data capture ensures more accurate records and improves the tracking of students into HE and beyond. With the reporting of student interaction ever so important for universities, this will allow Solent to monitor their targeting and activity impact.
"The strong relationships Solent has built with their partner and local schools are evident with the approach now being taken and will be even more established when data is returned from HEAT for evaluation."
Solent University Student Ambassador Matthew Gibson, 21, graduated this year with a first-class degree in BA (Hons) Sport and Physical Education. He shares his experience of working with the widening participation team and involvement on the Steps into Success programme:
"The Steps into Success programme has helped me to understand the individual needs and requirements each child has in the learning environment and how important it is to give young people an opportunity to consider their possibilities.
"It has massively enhanced my portfolio and learning experience, which was evident when I applied for my teacher training position and had over ten times the experience in schools compared to some other applicants.
"I have now been given a place to undertake teacher training for a year at Twickenham St Marys; the invaluable experience I gained through the Step into Success programme was crucial to me receiving my place."
Further information on the OFFA report published today (Wednesday 23 August 2017) can be found on the website www.offa.org.uk.  .