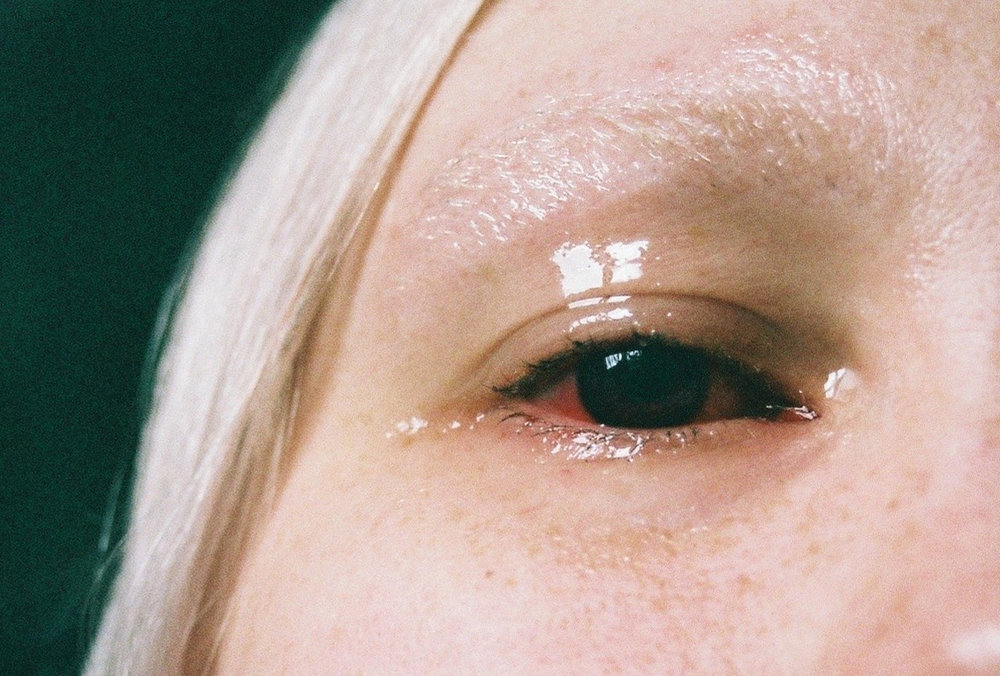 Punk aesthetics versus contemporary beauty
MA student explores the boundaries of fashion and beauty
15th September 2017
MA Creative Direction for Fashion and Beauty student, Sasha Halsey, 23, tells us why after completing her undergraduate degree at Solent she decided to come back to pursue a masters.
We caught up with Sasha to find out about her project – which concentrates on punk aesthetics - and how completing her masters will put her on the map towards her next career move…
Please can you tell us a little about your project?
The focus of my project is presenting a new way to capture and explore a series of editorials concentrated around the punk aesthetic. Expanding current research into how to depict a subcultures mood and emotion through the medium of editorial fashion and beauty imagery, captured on 35mm film.
'Razor' defines a sharp edged object that is standing on the razor's edge in the dilemma of an incoherent, ugly and anarchic punk aesthetic, versus the application of contemporary fashion and beauty editorial imagery. Ultimately showing the synthesis of creating a zine that explores and merges the two harmoniously. 
Where did you get inspiration from?
Music was my main inspiration, I listen to a lot of alternative music that has huge references from punk culture. Understanding what motivates a punk attitude and mentality was of great interest to me because I identify in that subculture, so not only was it music that inspired me, but to also understand better why I enjoy it too. 
What made you decide to do the MA?
I studied my undergraduate degree at Solent, graduating in 2015 from the fashion styling course. So I took a year out to freelance and think about doing an MA further. I decided I wanted to study a masters because I would like to teach in higher education. Not only that, but I also wanted to explore the boundaries of fashion and beauty, expanding my understanding of my subject area, subsequently making me more employable in the industry.
How has life at Solent prepared you for the future?
The support at Solent is great, there are many departments and staff that are always willing to help and advise you when you need it. The MA course is really centred round the industry, working with professionals and having a lot of freedom to explore certain areas and work freelance too. But overall you are treated as a young professional and that really helps to build your confidence.
What is next for you?
I will be moving to London freelancing as a stylist and make-up artist while searching for a part time fashion lecturing job, this will allow me to build on my portfolio while having a steadier flow of income. I am also planning to release a second issue of my zine, Razor, so I will be shooting and producing content for that alongside my work.
What tips would you give to other students/prospective students? 
Get to know as many people as you can across different courses and try and go outside your comfort zone, it allows you to network and collaborate with students across the University and push your work to become better by expanding your resources. It's also really good practice for when you go into industry as it ends up becoming second nature to introduce yourself to people you wouldn't normally. 
Finally - time goes so fast when you're studying, whether that is undergraduate or postgraduate. Make the most of every opportunity that you can and just enjoy it!  
Find out more about our creative direction courses here.