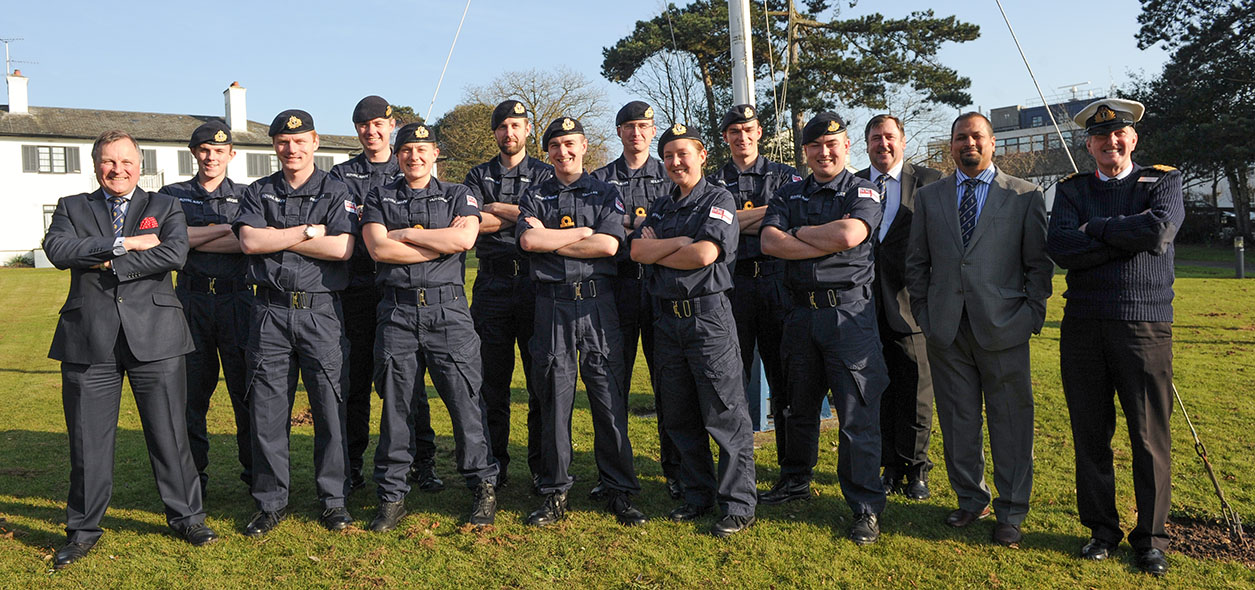 Royal Navy meets merchant shipping
Royal Navy Officers learn the ropes at WMA
22nd March 2016
Last week Warsash Maritime Academy hosted a group of Royal Navy warfare officers for an insight into merchant vessel operations.
Using Warsash Maritime Academy's full mission and multi-purpose bridge simulators, the officers experienced how difficult it is to manoeuvre large ships in constrained waters.
By learning how their Merchant Navy counterparts would react, when escorted by a Royal Navy warship, officers gained a different perspective of ship operations and vital information that could enhance the way in which they operate when at sea.
Lieutenant Commander David Carter, the Royal Navy's Merchant Navy Liaison Officer, says: "It's wonderful that these officers can be exposed to the differences necessary in ship operations in the Merchant Navy because they can take away from today some real gems of ship handling that will shape the way they will then conduct their work for the future."
Sub Lieutenant Sam Jacques, who has just finished his initial warfare offer training at HMS Collingwood and took part in the training day, says: "It's been a fantastic opportunity to be able to see the Merchant Navy side of maritime operations – it's very different. One thing that was difficult to adapt to was that a Royal Navy warship is like a Ferrari; they speed up very quickly and can turn on a sixpence, whereas driving the Merchant Navy simulator today was like driving an HGV."
The workshop was a taste of what the officers could expect in the future, as the Royal Navy and Merchant Navy work more closely to develop professional mariners training.
Lieutenant Commander Carter says: "What we're aiming for is that, in terms of technical qualification, the Royal Navy officers are as close to our civilian counterparts as possible during their training. That's value added to navy retention and professionalism: the officers get an incentive to stay in the Navy, knowing they've got qualifications to transfer and enjoy a second career at sea at the end of it."
Building on the success of this initial warfare officers acquaint workshop, Warsash Maritime Academy and HMS Collingwood are looking for further opportunities for collaborative professional development.
Steve Window, Programme Group Leader of Bridge Simulation at Warsash Maritime Academy, says: "At the end of the day, whether you are in the Royal Navy or Merchant Navy, you are still engaged in the act of taking ships to sea. It's an area of commonality that we need to build on going forward."