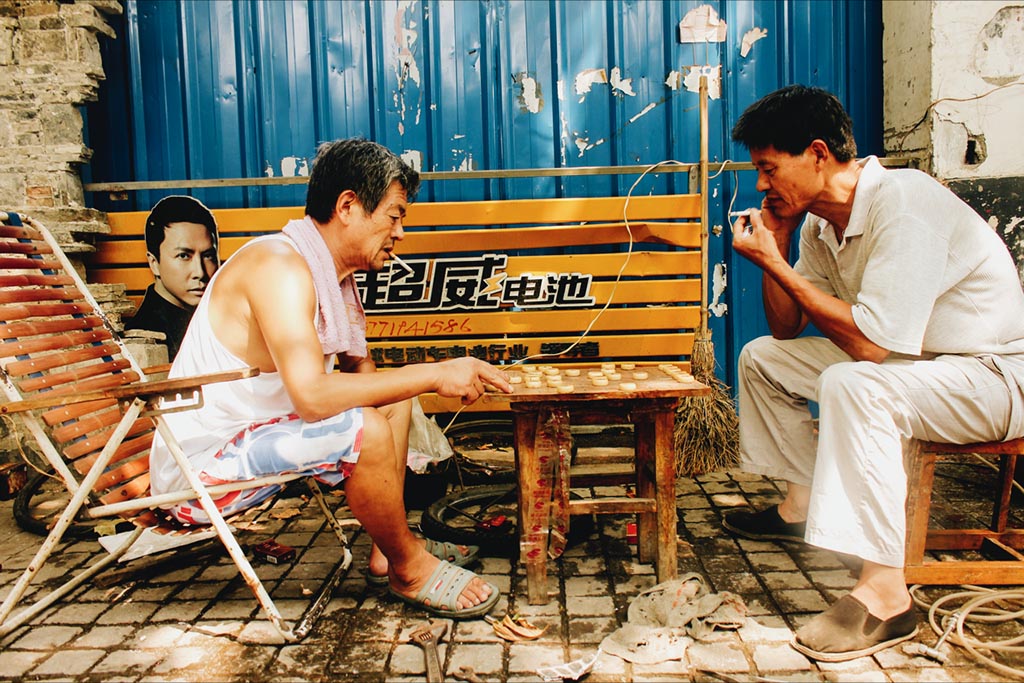 Shanghai in pictures: student perspective
Shanghai through the lens
26th January 2017
Magazine journalism student, Sarah Morgan, is exhibiting her photographic work in the Spark Atrium, until 27 January. The photos showcase her experience studying abroad at our partner in Shanghai, Shanghai Jian Qiao University, in the summer of 2016. The exhibit coincides with the celebration of Chinese New Year. Here's what Sarah wanted to share about her experience:
I took this series of photographs while on a summer exchange programme at Shanghai Jian Quio University. The summer school was based upon the four ancient Chinese arts or 'siyi'. In China, to qualify as a well educated person, you should learn these four skills for self-cultivation:
琴 qin  - a stringed instrument  棋 qi  - the game of Wei Qi   書 shu  - Chinese calligraphy 畫 hua  - Chinese painting 
Each of the four arts were taught to us by different masters, which we perfected over the two weeks. We spent most days practising Wei Qi (the game of Go) and consistently loosing to five year olds. It's probably one of the hardest things I've ever tried to get my head around, but taught me how to use my mind on a tactical level, making it more of a method of discipline than simply a game.
We were taught traditional Chinese painting and calligraphy by Liu Jiafang, an incredible artist who presented us all with a set of paint brushes and Chinese ink. Something that stuck in my mind was when he spoke of these simple bamboo paintbrushes as a personalised gift from the earth, so that he was able to create his paintings. It was every encounter like this that forced me to question my perspective more than any other place I've visited before. China's grassroots culture, and gratitude for most things that would go unnoticed in the Western world has made me appreciate the smallest of details ever since.
Besides from this, I was given the opportunity to meet and make friends with amazing people from China, America and Germany and share stories from our home countries while discovering a brand new place together. We visited beautiful temples, cruised down the Huangpu River, visited museums and ate amazing food while learning about China's unique culture. Shanghai is a place filled with art and beauty and it has inspired a creativity within me which is why I am able to present you with this exhibition of photographs.