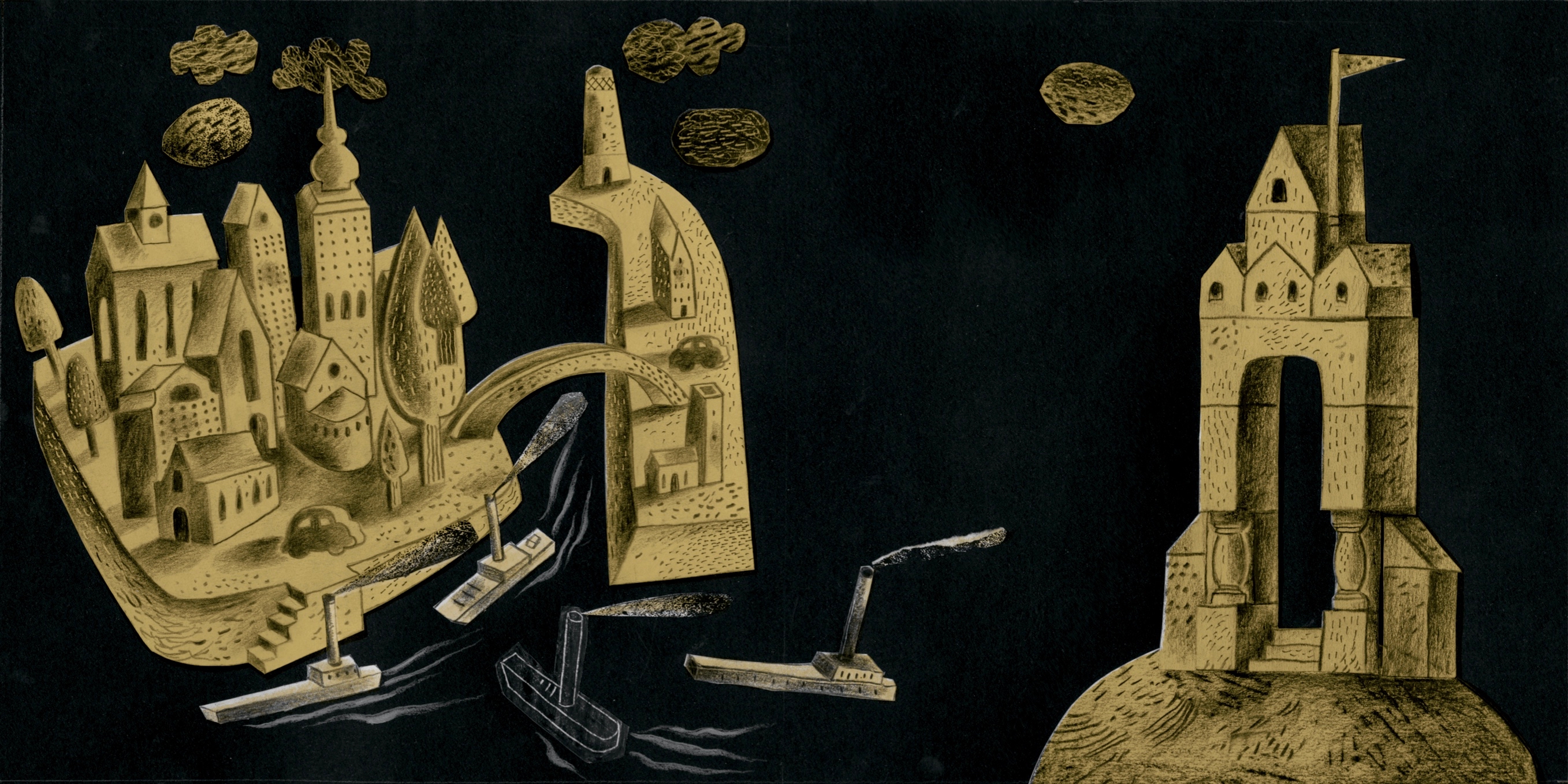 Solent Hon Doc receives prestigious V&A award
Artist, choreographer, stage director and Solent Honorary Doctor of Art, Clive Hicks-Jenkins, recently won the V&A Book Illustration Award 2020.
27th July 2020
Artist, choreographer, stage director and Solent Honorary Doctor of Art, Clive Hicks-Jenkins recently won the V&A Book Illustration Award 2020.
Clive was announced the winner for his stunning work on Hansel & Gretel: A nightmare in Eight Scenes by Simon Armitage. We caught up with Clive to find out more about his win and where he gains inspiration for his work.
Hi Clive, congratulations on your win. Tell us about the illustrations you created for this book
The book had an unusual beginning. As an artist with a background in theatre, I was commissioned by a music ensemble to helm a new production of Hansel & Gretel. The producer had seen and been impressed by the Hansel & Gretel Toy Theatre I'd designed for Benjamin Pollock's Toyshop, and wanted to capitalise on the success of that. The composer had already been appointed, but as I was already collaborating with the poet Simon Armitage on the revised and illustrated edition of his Sir Gawain and the Green Knight (Faber & Faber), I recommended him as the librettist/writer.
Simon titled his re-working of the fairy tale, Hansel & Gretel: a Nightmare in Eight Scenes, and it previewed at the Cheltenham Music Festival in 2018 before a national tour and a London premiere at the Barbican. A recording of the piece was broadcast by BBC Radio 3 Christmas 2018.
At some point during the pre-production of the show, Simon asked me whether I'd like to work with him to produce an illustrated book of his libretto/poem. He didn't believe his regular publisher would undertake an illustrated edition of it at that time, and so asked me to suggest a publisher who might. I recommended Joe Pearson at Design for Today, and when Joe agreed to undertake publication, work on the book began in earnest.
Set in a war zone, this version of the fairy tale took a completely different tone to the Grimm Brothers' original version, when Simon changed the impetus for Hansel and Gretel's journey from that of abandonment by feckless parents, to an agonised decision by a loving father and mother to send their children away from the bombings. By this simple change, the story became one of love and sacrifice, rather than of duplicity and abandonment. He was very clever too at conveying the degrees to which children mis-hear and misunderstand, and his text is full of moments when the siblings' actions are based on their muddled view of a confusing world.
With regard to how the images were made, the overall intention was to capture something of the golden age of lithography printing that both Joe Pearson and I greatly admire. One of the hallmarks of the process is that the images are reproduced on un-coated paper and have a matt finish. (I'm not at all keen on illustrations that are essentially photographs of painted artworks, shinily reproduced on coated art paper.)
I made the drawings in black pencil, some on paper and some on granular lithography film, with occasional use of collaged textures that I produced myself by various means. I made separate 'stencils' in crayons and paints on lithography film for the colours. The layers of drawings and stencils were assembled digitally by the book's designer, Laurence Beck, which is the point at which the colour was added. Another attractive hallmark of old-school lithography and screen printing can be the slight mis-registration of the various colours. This is something I'd intentionally cultivated in my artwork for the book, and Laurence was very careful to reproduce the effect in the finished images.
Where do you find inspiration for your illustrations?
When you're working to a text by the poet laureate, you don't have to look any further than the words. I knew Hansel & Gretel inside out because I'd already designed and directed it for the stage, so I had a very good starting point for the project. Nonetheless, the moment the stage tour was over I began from scratch again with the text, dividing it up and making a very rough dummy copy that set out lines-per-page and earmarked where the images might go. And because the publisher and I had considered that first dummy very carefully, though the details sometimes changed over the period of illustrating, the overall shape and number of pages remained pretty much as we set out at the beginning.
The next stage was to make a huge project-book in which I began the process of designing every visual element I intended to show: human characters and what they wear, settings and the moods generated by them, objects, animals and events. It was exhaustive and stretched to several hundreds of images. (Enough for three books really.) Even if something appeared only once - such as the 'imagined' hyena that appears early on - I drew it dozens of times to work out what the image would bring to the book. For a bridge described by the author as 'arched like a hissing cat', I made more than fifty drawings of arch-backed cats, hump-backed-bridges, cat/bridges and bridge/cats, gradually finding the hissing cat/bridge hybrid that best conjured the mood of the scene.
Simon is an incredibly enriching poet to collaborate with, and to do justice to him I find ways of accompanying his texts in ways that will take the reader by surprise. I begin with the words of course, but often the places most profitable for illustration are the spaces between them.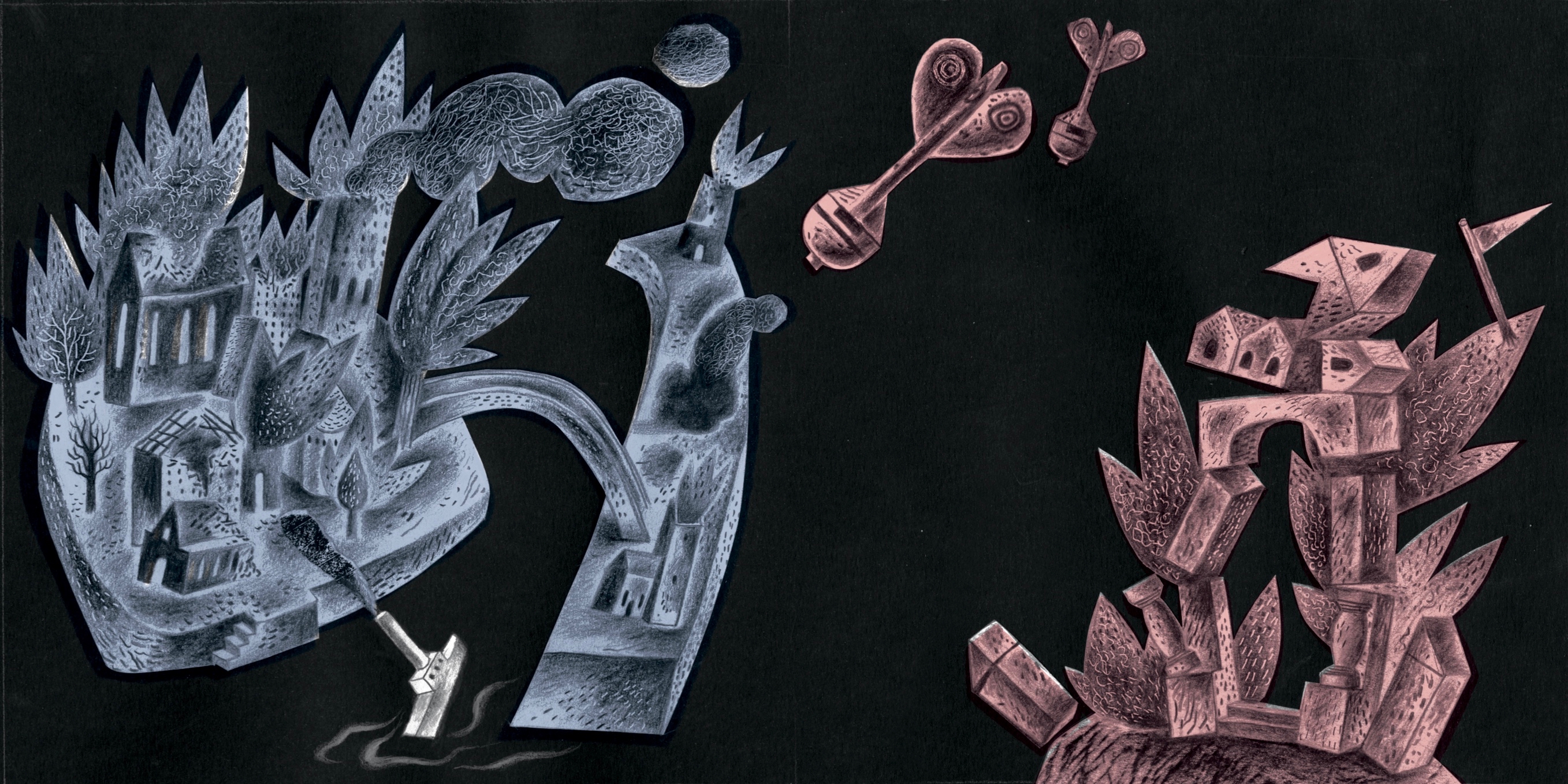 What advice would you give to our students wanting to one day follow in your footsteps?
Well they can't follow in my footsteps, and shouldn't want to. They should find their own ways, and travel by routes of their own devising. My careers have been various. I didn't start as an artist, but as a choreographer and director, so I came late to the easel and even later to illustration. My experience is that the wider your interests, the better you'll be at whatever you do. I don't go around thinking about illustration all of the time. I read (voraciously) listen to music, study history, try to understand the world, try to understand people and stash away everything I learn in the place marked 'material to be be used on some future project!' I study art of all varieties and periods. I collect art, vintage toys (particularly wooden building blocks), textiles, puppets, masks, comics, fossils and books. I've collected all my life, whenever I've had a bit of spare cash. Some of the things I've collected ended up in Hansel & Gretel, particularly some of my vintage tinplate clockwork birds.
All my collections fuel my work. I never have to start from scratch with any illustration project. Somewhere in my collection, there will be a starting-point ready made. I just wander around looking at what I have until I find it. It's a more organic process than trying to conjure something out of nothing.
A video of the making of Hansel & Gretel can be viewed here.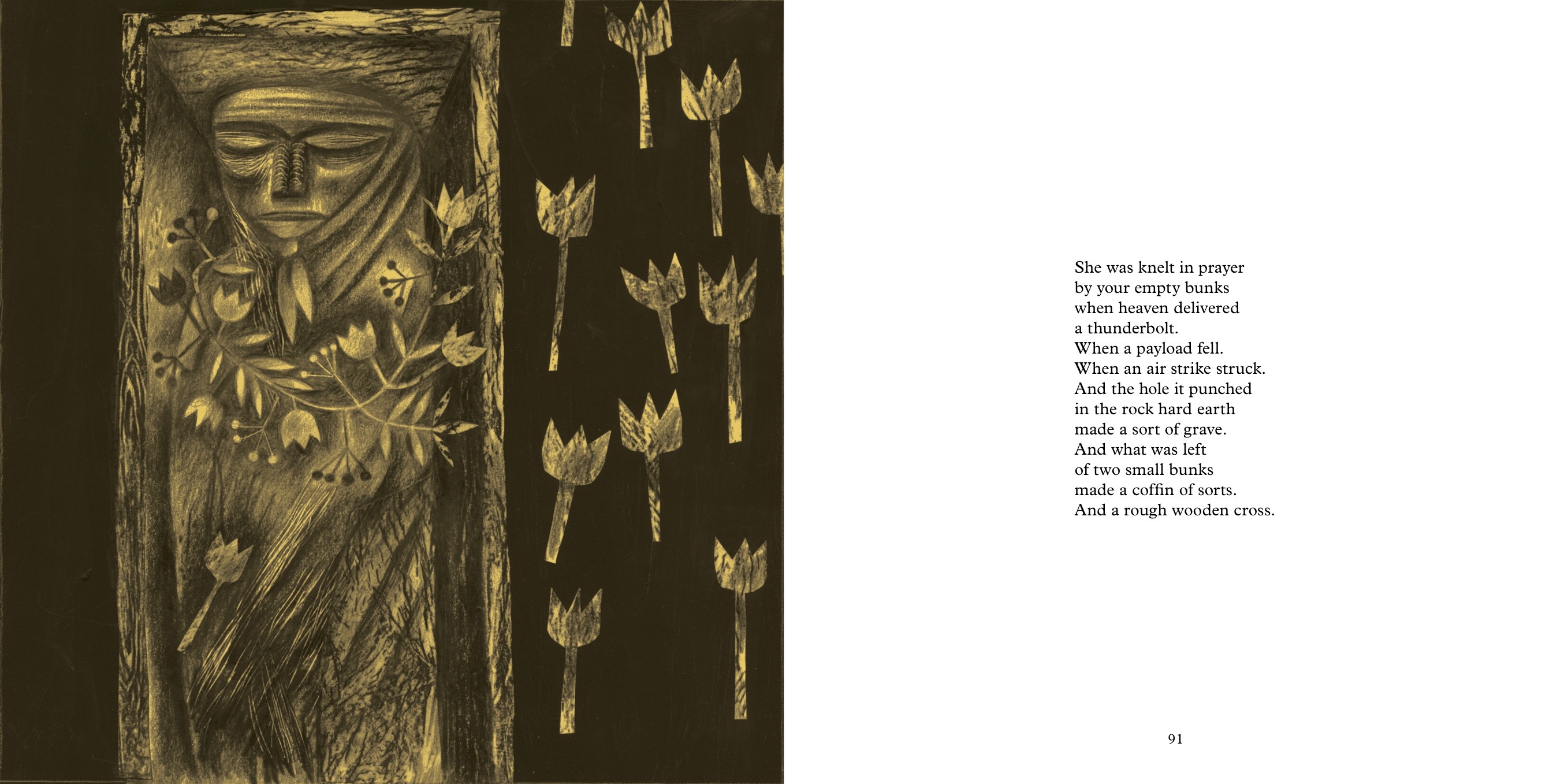 Clive Hicks-Jenkins, 2020. 
Hansel & Gretel: a Nightmare in Eight Scenes
Author: Simon Armitage
Illustrator: Clive Hicks-Jenkins
Designer: Laurence Beck
Publisher: Design for Today