Solent research published in journal of sustainability
A Solent University-led study has been published in the Sustainability Journal.
16th June 2020
A Solent University-led study, highlighting social and cultural changes occurring as a consequence of environmental damage - including how the climate crisis is linked to a marriage crisis - has been published in the Sustainability Journal.  
Principal Investigator, Dr Komali Kantamaneni, explains more about the study, 'Assessing the Vulnerability of Agriculture Systems to Climate Change in Coastal Areas: A Novel Index', which includes findings drawn from the Global Challenges Research Fund (GCRF) project. 
The study proposes a new methodology to evaluate agricultural vulnerability to climate change in coastal areas - using the case of Andhra Pradesh, the state with the second longest coastline in India.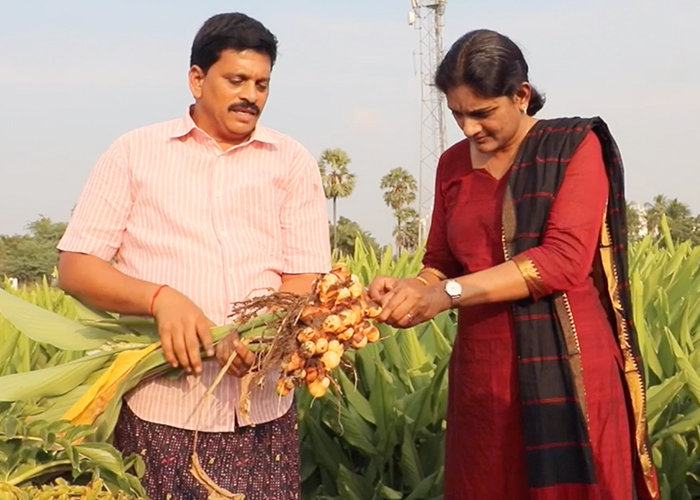 Dr. Kantamaneni says: "Our results show that climate change will severely impact the coastal agriculture, and rice is no longer a profitable crop in the case study areas, partly as a result of unfavourable weather conditions, inadequate insurance provision and lack of government support for farmers. 
"But also, for the first time ever, our research has highlighted the climate crisis is linked to a marriage crisis - in a place where over a billion of the world's population still have arranged marriages. 
"When you talk about climate change everyone thinks about large scale events like heat waves and rising sea levels, but overall, the climate crisis conditions are also negatively affecting the farmers' economic resources and the desirability of matrimony to farmers, leading to profound disruption to social life and cultural practices within this community. 
"This study shows that even things like individual marriages are being affected and as time goes on it's going to touch every aspect of our lives." 
Dr Kantamaneni would like to expand the study research to other parts of India - Gujarat, Orissa, and include methods to apply a weighting system to parameters, along with a combination of drone survey data, spatial data and normal survey data.
"We have already met with some policy and decision makers regarding our GCRF project data collection," she adds. "And I believe once we prepare the full report, they will consider our recommendations to implement new procedures in agriculture vulnerable areas." 
The study is available here. 
 About GCRF 
The Global Challenges Research Fund (GCRF) is a £1.5 billion fund announced by the UK Government in late 2015 to support cutting-edge research that addresses the challenges faced by developing countries. Alongside the other GCRF delivery partners we are creating complementary programmes that: 
Promote challenge-led disciplinary and interdisciplinary research, including the participation of researchers who may not previously have considered the applicability of their work to development issues. 
Strengthen capacity for research, innovation and knowledge exchange in the UK and developing countries through partnership with excellent UK research and researchers. 
Provide an agile response to emergencies where there is an urgent research need.