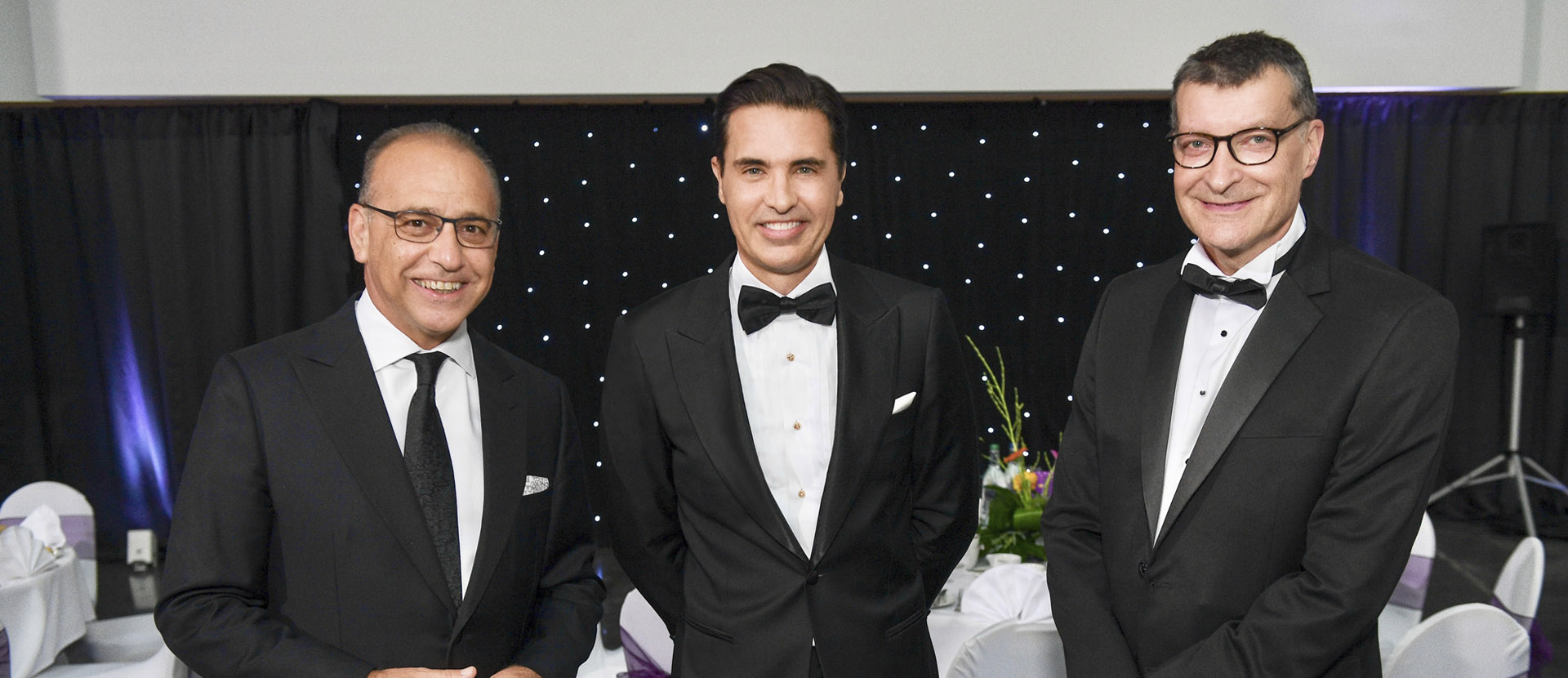 Solent University alumnus donates £100,000 for new Digital Innovation Centre
As part of graduation week, Solent University has pledged to continue supporting the region's thriving technology community following its largest-ever donation from a former student.
18th July 2019
British award-winning tech entrepreneur and Solent alumnus, Sean Yazbeck, has donated £100,000 to fund a new enterprise centre at the University, dedicated to digital innovation.
Set to open in the autumn, the new Sean Yazbeck Centre for Digital Innovation will provide students and businesses with access to state-of-the-art technologies and software in gaming, computing, augmented reality, virtual reality and artificial intelligence. The donation from Sean – a Visiting Fellow and Honorary Doctor of Business at Solent University – will fully fund the new facility and help boost graduate employability by up to 15%, thanks to a number of project opportunities with established and start-up businesses once the centre opens.
Sean Yazbeck graduated from Southampton Solent University with a first-class honours degree in 'Media with Cultural Studies' 23 years ago and after re-connecting with us, he is now a Visiting Fellow giving guest lectures and an Honorary Doctor of Business.
Sean is the founder and CEO of several technology companies including the enterprise digitalisation software, Scopeworker, which recently signed a deal with US telecoms carrier, Sprint, to digitalise their multi-billion-dollar 5G deployment. Bringing with him unrivalled knowledge and experience in the technology industry, Sean will be providing support to the centre, working to ensure it offers the very best equipment whilst supporting students as they engage with private enterprises.
The centre will provide students with opportunities throughout their courses to engage with private enterprises, giving invaluable hands-on experiences from which students can gain new skills and much-needed work experience. The result is the creation of industry-ready professional graduates, with the knowledge, skills and attitude necessary to succeed in the real world.
Alongside a studio catered to augmented reality, virtual reality and artificial intelligence, the enterprise centre will also offer a graduate business incubator, regional partnerships with other universities and work-for-hire and consultancy services. The dedicated studio environment will provide students with an inspirational, professional office feel where studio units are taught and extra-curricular programs are based. Students will also have the chance to create a range of diverse and ambitious projects for commercial release, external clients or for research purposes.
Sean explained: "British universities are increasingly driving the nation's rapid growth in technology-based industries.  Britain is perfectly positioned to becoming the world's next Silicon Valley.  This relatively small donation is a contribution to supporting the next generation of British tech entrepreneurs. It is also a thank you to Solent University for being the launch pad for my career."
Theo Paphitis, Chancellor of Solent University, said: "Sean's philanthropic support, guidance and leadership has been instrumental in the University being able to offer this new teaching and learning environment.
"This donation will enable our students to not only develop high-quality skills through a range of really interesting activities, but also access to opportunities for them to deliver commissioned commercial projects and services to meet the needs of the industry. A key skill when you're engaging with the business sector."
Vice-Chancellor, Professor Graham Baldwin, added: "The Sean Yazbeck Centre for Digital Innovation comes at an exciting time for Southampton and the wider Solent region. In a hugely fast-paced industry, it is crucial that our students have access to technologies that will expand their skill-set and see them through into employment."
The centre will build on the success of the University's other similar initiatives, including Solent Creatives and Solent Productions.