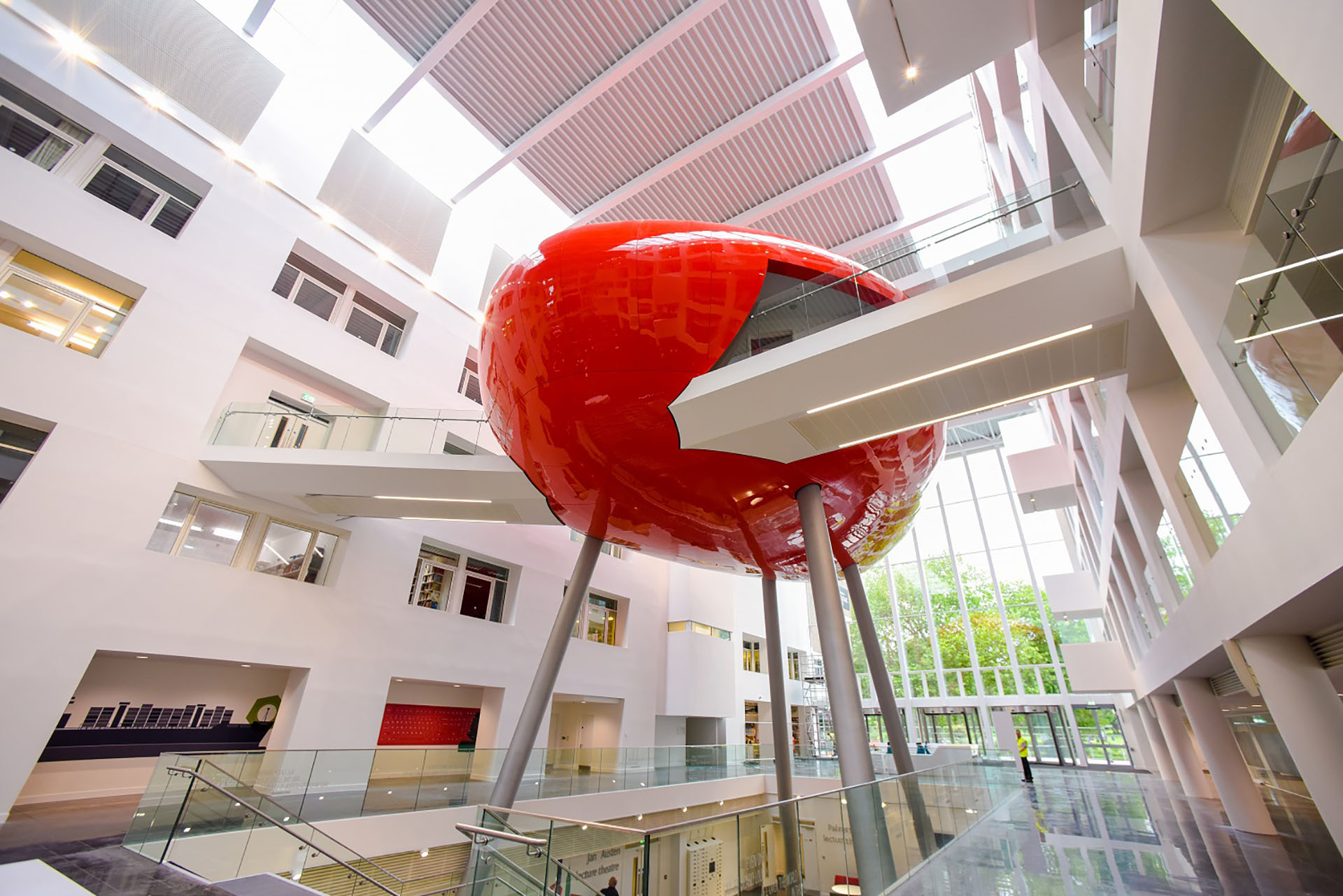 Solent University Statement of Accounts: successful, secure, strong
Successful, secure, strong
3rd December 2018
Solent University's annual Statement of Accounts has just been published and shows that the University's finances are secure and strong.
Through prudent financial management and forward planning, Solent has exceeded its budgeted surplus for consecutive years; has recruited students ahead of target and was ahead of budget in 2017/18.  This resulted in the University achieving a 7% surplus for that financial year – exceeding the planned budget financial surplus of 5%. The Accounts show that the University generated a net cash inflow from operating activities of £19.2 million - an increase of £3.6 million.
Phil Cotton, Chair of Governors, said: "First and foremost, it is our duty to ensure that we reinvest our surpluses in order to maintain and enhance the experience and opportunities offered to our students, and to safeguard high quality delivery for the future.
"We have sought to look to the future by investing heavily in our campus estate and infrastructure, creating more opportunities to expand and diversify - such as with a new maritime simulator and new sports complex to open on campus next year. These new facilities will not only enhance student learning, but also create income through external training provision, that we can plough back into developing our student experience still further.
"By planning for the future, we have ensured that Solent is financially viable, and sustainable. With strong financial management, and by keeping our eye on the things that really matter, we are ensuring that Solent University offers the best that it can to our current and future students."
Improvements have continued to be made in the academic performance of Solent, in the areas of student satisfaction, student achievement, international development, employability and teaching excellence.
Solent successes
NSS Survey: Last year, Solent achieved its highest ever National Student Survey result. With improvements not just to the campus facilities but technical improvements for students accessing their coursework and teaching and learning facilities, Solent has endeavoured to ensure that its offer for its students remains first-rate; that students are supported with additional help and wellbeing through the Student Hub; as well as a range of other actions and improvements so that students get the most out of their time at Solent.
What Uni Guide: this year Solent went from 85th to 57th, out of 126 institutions, which is a testament to the student-focused approach that is at the heart of everything we do at Solent and the improvements that we are making
TEF: Solent was awarded a TEFSilver this year (Solent achieved Bronze in 2017)
Guardian University League Table: Solent was ranked 81st out of 121 institutions in the 2019 Guardian league table, an improvement of 22 places from the previous year's ranking of 103rd.
Read Solent's Accounts for 31 July 2018.