Southampton photographer awarded honorary degree
Photographer and Solent University alumna, Nisha Haq has been awarded the honorary degree of Master of Arts
9th July 2018
Photography
Art and design
Photographer and Solent University alumna, Nisha Haq has been awarded the honorary degree of Master of Arts today.
Since graduating from the University in 2014, Nisha has gone on to successfully set up her own photography business. Based in Southampton, Nisha specialises in providing wedding, lifestyle and commercial photography for a wide range of clients: "One of the most amazing things about Solent is how entrepreneurial the University is, and how much amazing support there is to set up a business. Without that support I wouldn't have had the confidence boost and initial investment to get started."
In 2017, she was named IPSE UK's Young Freelancer of the Year, and was shortlisted in the UK Wedding Awards 2018 for Best Photographer.
Nisha is a regular speaker on the subject of entrepreneurship, and has spoken at: Freelancing for Students event, London South Bank University; International Entrepreneurship Educators Conference, Glasgow Caledonian University; and both International Women's Day Fearless Females and Research, Innovation and Enterprise conferences at Solent University.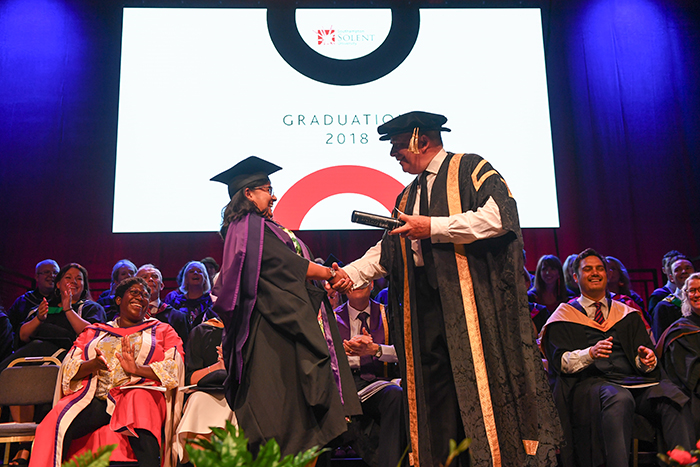 She is passionate about encouraging enterprise, in particular young females in the creative industries. An avid blogger and influencer in the creative freelance community, Nisha regularly posts and shares tips on freelancing. Nisha believes that with commitment and passion anyone can become their own #girlboss!