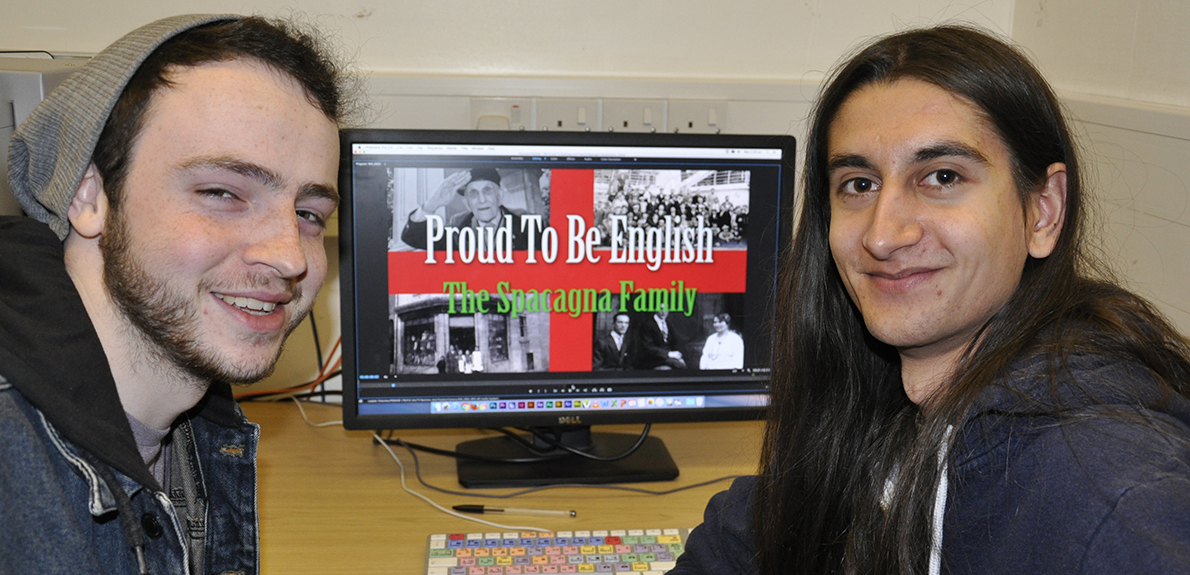 Student films feature local families
Families with a long history in Southampton feature in student films
19th April 2016
TV, film, media production and technology
Made by BA (Hons) Television Studio Production students at Solent University, the five films focus on families with a long history in the city – including the Benalis and the Coles.
The films were made as part of the second-year students' Television Business and Practice unit, which focuses on working with real clients on real briefs.
"Industry like our graduates because they are work ready when they leave Solent. These films are one of a host of great opportunities the students are given to put the skills and theory they are learning in the classroom into professional practice," says lecturer, Kate O'Driscoll.
As well as the footballing Benalis and the fun fair producing Coles, the films focus on the Spacagnas, Italian immigrants with a city history of hairdressing, ice-cream and transport; the Singhs, who set up the Del Singh Foundation after the death of Del Singh in Afghanistan; and the Diapers who have a longstanding connection with Sholing soccer team; winners of the FA Vase in 2014.
All five films will be shown at the St George's Day event 4pm on Saturday 23 at the 1865. Launched in 2014 by former Labour MP John Denham, the event aims to promote city pride and explore what it means to be English.
Associate Professor Tony Steyger has been involved with organising the event along with Flic Goodwin, Satvir Kaur and John Denham and SVS. For the first time students on the BA (Hons) Events Management courses are also helping to put on the event.
He says: "This is the third year that our students have been involved with the event. As well as the professional opportunities the project offers, it's a great chance for the students engage with the city and understand the diversity which has always defined Southampton."