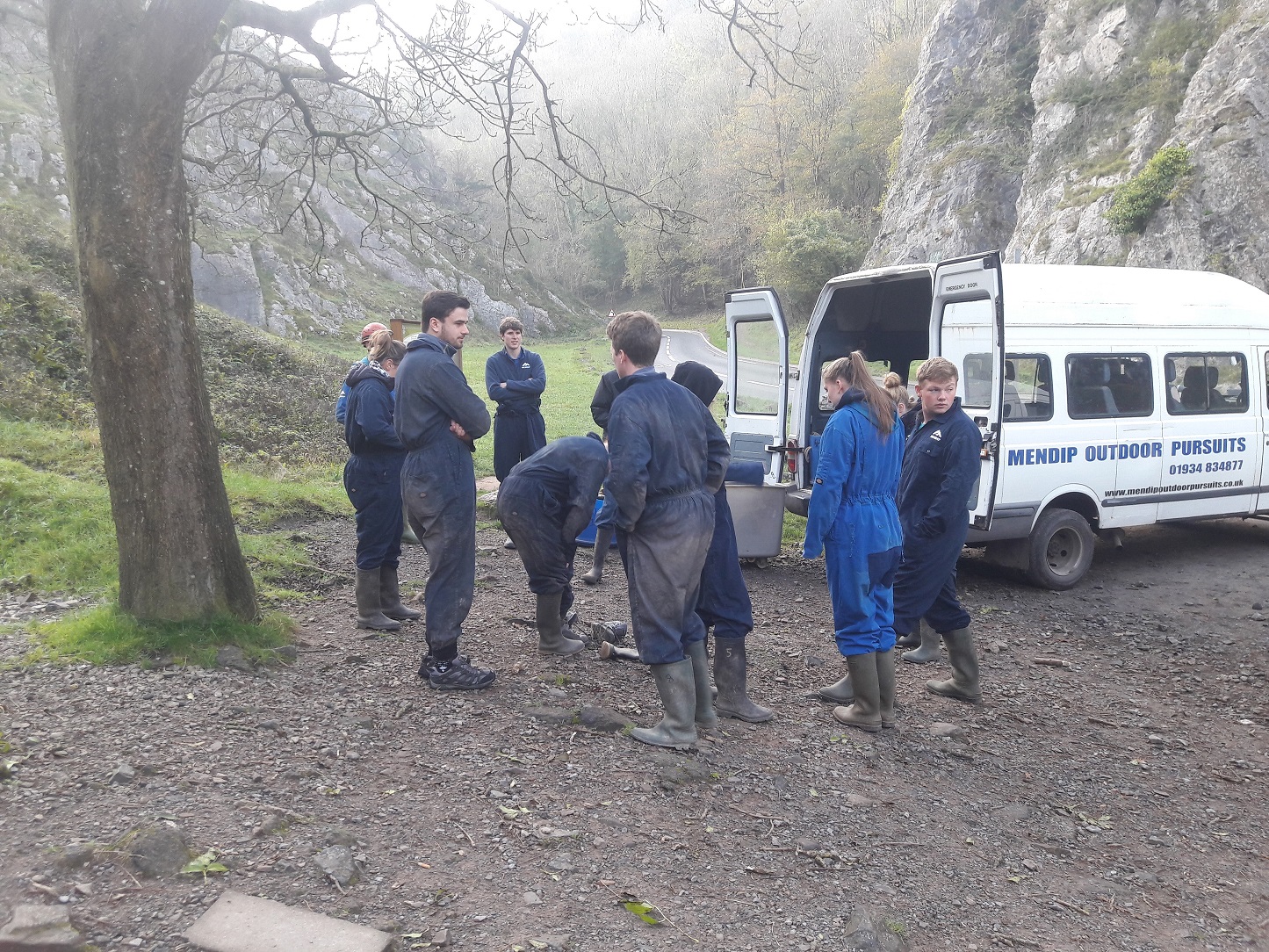 Students delve deep into industry
Delving deep
17th November 2017
Sport and fitness
Sport management
BA (Hons) Adventure and Outdoor Management students took a trip to Mendip recently to see just how deep they could delve into the world of adventure and outdoor learning. Final year Charlie Grambill, shares the experience:
Delving deep
Mendip Outdoor Pursuits is one of the largest outdoor activity centres in the South West, offering a wide range of activities and recreational experiences.
Before visiting the centre, we were given the opportunity to try one of Mendip's activities first hand; caving in Goatchurch Cavern. After being split into two groups, we descended through three levels of caverns to a depth of around 55 metres. Naturally, some of us were apprehensive and others excited.
Student Jon McCallum described the experience as "much more challenging than expected," and another student, Gemma Dengate, said she "enjoyed the parts where teamwork and skill were required to guide each other," as it allowed all of us to bond closer together.
Details from the Director
 After the caving experience, we had the chance to chat with Mendip's managing director, David Eddins. After an in-depth lecture on the in's and out's of running such a large centre, David opened the floor to questions. This provided an opportunity for us to dig a bit deeper and see David's vison for the company and learn how the centre has grown.
Student Yasmin Hislop enjoyed the insight she gained from talk: "It was great to see how they went from being a small business, to now having their own 250-acre centre."
Real-world is the way to go
Trips such as this have turned into amazing experiences, because they give us the opportunity to be active participants in our own education. It's also allowed us to take the academic theory we study in the classroom – such as business development, marketing and operational management – and apply them to 'real-world' situations to prepare us for our future careers.