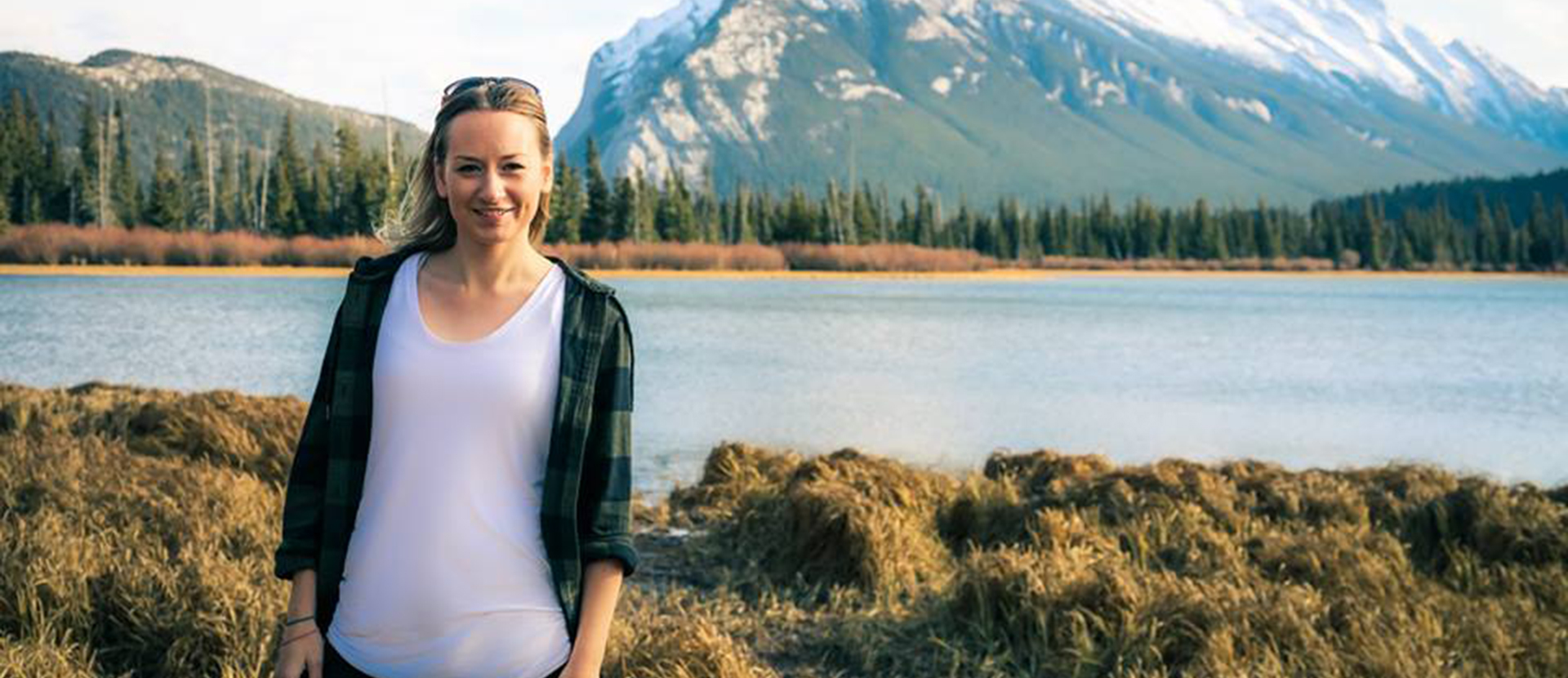 Studying social work in Canada
Jane Revell is a second year BA (Hons) Social Work student. She's currently studying in Calgary, Canada for a year to gain experience of social work in different countries and societies. We talked to Jane to find out how she's getting on.
4th April 2017
Health, psychology and sociology
Social work and social sciences
Jane Revell is a second-year BA (Hons) Social Work student. She's currently studying at Mount Royal University in Calgary, Canada. To enable her to do this, an international programme option for the degree was created. The programme she would be studying at university in Canada had to be closely mapped to Solent's Level 5 social work programme and signed off by the professional regulator - the Health and Care Professions Council (HCPC) - to ensure that Jane would meet the HCPC requirements upon qualifying.
We caught up with Jane to find out why she chose to study abroad, and how it's helping her studies and building her experience in social work.
Why did you want to study abroad?
I have always loved travelling and experiencing different cultures, and have previously spent some time in Canada on a working holiday. As a mature student I have started my education a bit later in my twenties having worked and travelled beforehand. Travelling is my passion and something I'll always try to pursue when possible! When I visited the Solent open day Chris on the international team mentioned that Solent used to send social work students to Mount Royal University in Calgary. This sparked my interest to return and explore the possibility of studying there. I feel that meeting new people in different cultures is an endless education, so to be able to explore the prospect of having formal education abroad became really exciting.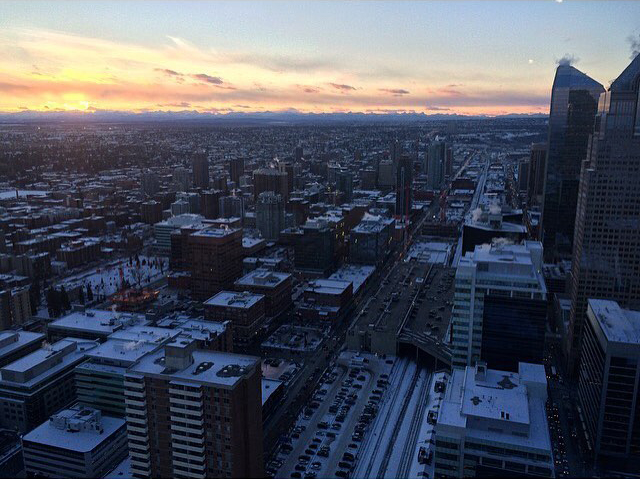 Describe the process of getting involved in study abroad
I visited the international team to follow up on my conversation with Chris and chatted with my program coordinators. I wanted to see if it could make sense to study in Calgary and whether the courses were still similar. Then I started looking into study visas and the immigration process. After months of emails between England and Canada, we realised that the courses were similar, so I began my application for Mount Royal and for my visa. Everything fell into place after that and towards the end of year one I started booking my flights and arranged my accommodation.
What has it been like settling in a new country?
It has definitely been a big challenge, despite being familiar with Canada. I didn't get off to the easiest start as my father unfortunately became sick after I got to Canada in September. I flew home and missed just under a month of school. Facing a family emergency from far away was a scary experience. With the support of my family, friends, and teachers at Solent and Mount Royal, I was able to catch up with my work and pass the first semester. Living in a big city has been pretty different - I grew up in a small village and haven't lived in a city before, just visited them. Canada overall is an amazing and beautiful country. Calgary is a big city and spread out which is a challenge in winter - waiting for your bus in minus 20 degrees is an experience, but it makes you resilient and you do adapt to the temperature. Canadian people are great; it really isn't a myth when you hear how nice and welcoming they are! It's a huge bonus being so close to the mountains too; hands down they're my favourite place to be. It's a humbling experience being surrounded by this landscape. The excitement you get when you see the mountains never fades.
Best part of your experience so far?
Having the opportunity to have my first social work practicum with CUPS - Calgary Urban Project Society. I work in the housing and support department, and the experience has challenged me in many ways. It can be a difficult environment to work in but the people I have had the privilege of meeting and working with have really inspired me. It's affirmed my decision to be a social worker. I hear the mountains are great too...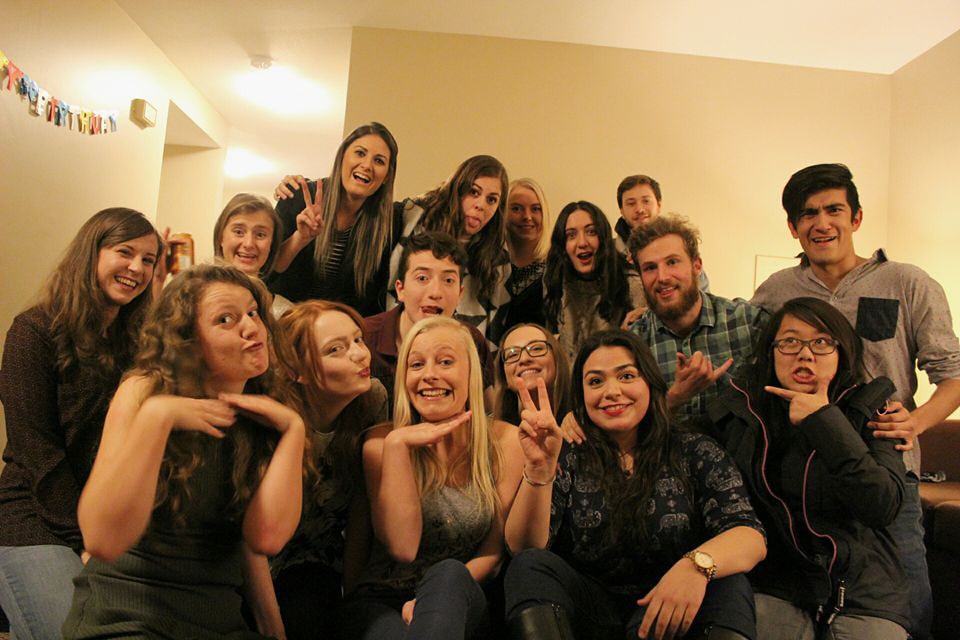 How has the study abroad experience been beneficial to you so far?
I feel like it has made me more adaptable and open minded, and it's made me work harder than I ever have before, which is a good thing. The workload is much bigger than year one but that's to be expected. Working with a vulnerable population in another country has also opened my eyes to a different set of challenges that people in Canada can face. I've met with people who have managed to survive entire Canadian winters living in tents in the city, or their vehicles. Temperatures here can get down to minus 30 on the coldest days, and I can't wrap my head around how humans can survive it. I've witnessed how the downturn in the economy can impact individuals. Alberta's economy relies heavily on the oilsands, and a lot of people lost their jobs in this field when the price of oil dropped two years back. The knock-on effect of this has been ongoing, with many people relying on food banks just to eat. And work in the sands is still thin.
I feel lucky in many ways to be able to study and work in this field in another country and to be welcomed by its people. Some people might pull a face when you mention you're in social work, thinking it must be depressing and negative. Having now gained some experience, I really can't say I feel that. Being able to help someone through a difficulty, even in a small way, really is one of the most human experiences you can get. It's a humble privilege and a constant learning experience.
Find out more about social work studies at Solent