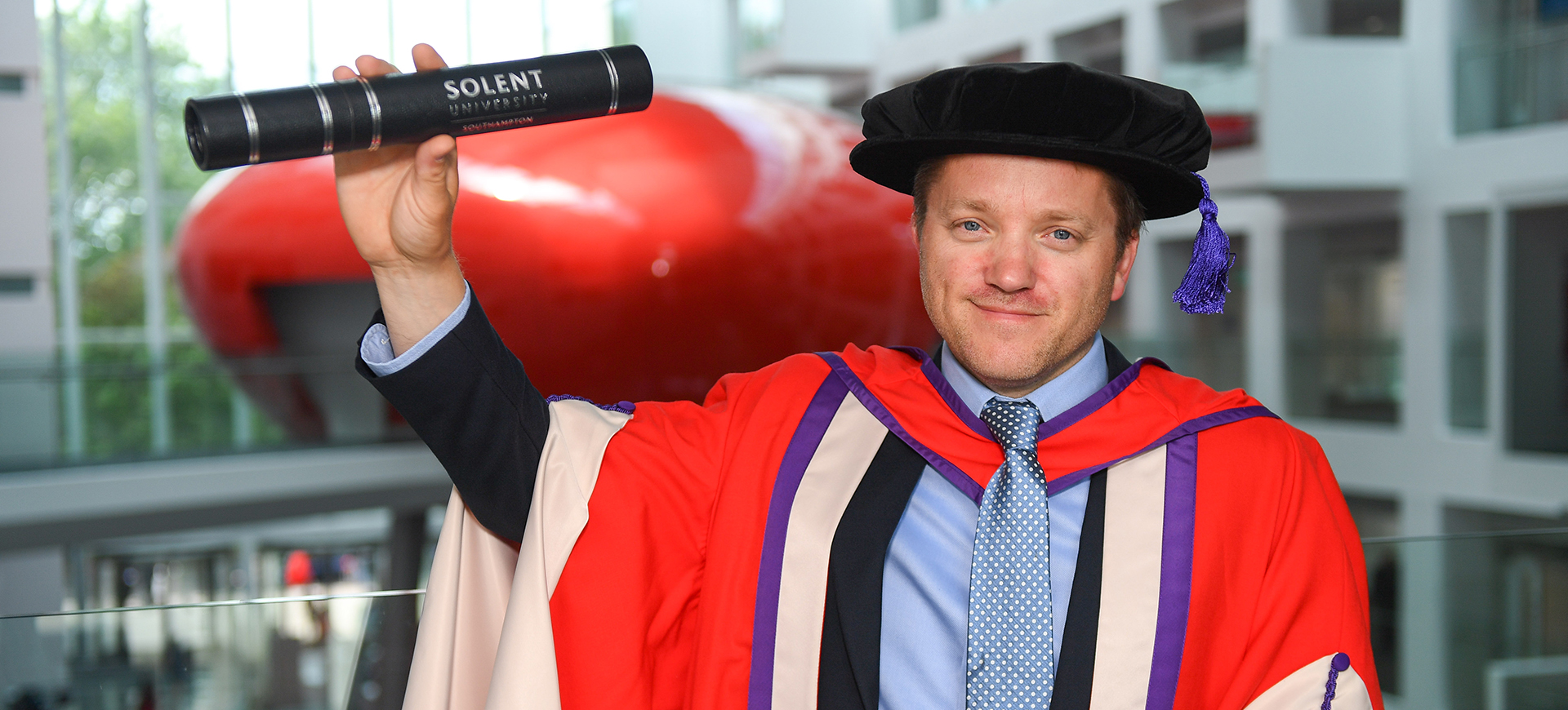 Superyacht designer awarded honorary degree
James Roy, Southampton superyacht naval architect, has been awarded the honorary degree of Doctor of Engineering by Solent University
11th July 2019
James Roy, Southampton superyacht naval architect, has been awarded the honorary degree of Doctor of Engineering by Solent University today (Friday 12 July). 
James is the managing director of Lateral Naval Architects and an ardent supporter of Solent University and its Yacht and Powercraft Design degree. He regularly gives guest lectures to students on the course, and has helped many graduates take their first steps into yacht design careers - he has himself recruited over twenty students from the programme.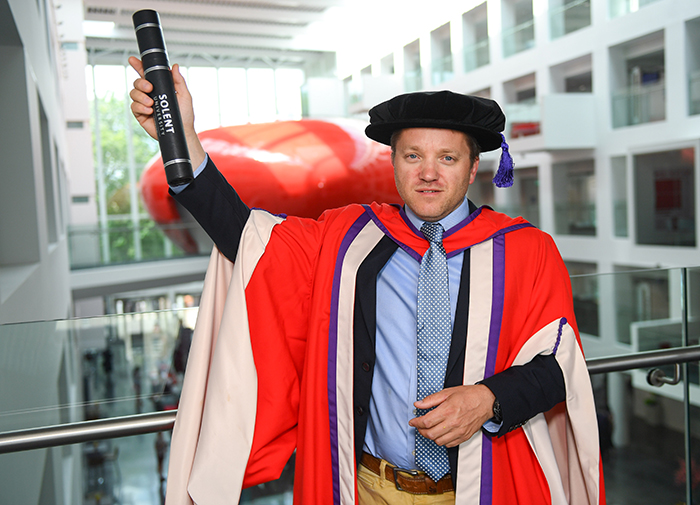 Commenting on his award, Roy said: "From a young age, I've always wanted to draw boats – it's an honour to be able to work in this exciting industry and drive forward yacht design as a field.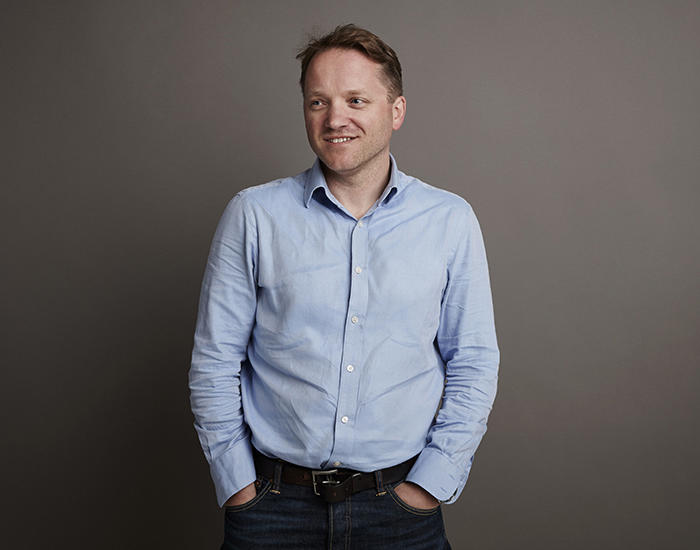 "As a graduate of Solent University's predecessor Southampton Institute, I'm grateful for my formative years in the yacht design and build world and look forward to supporting others as they dive into naval architecture."