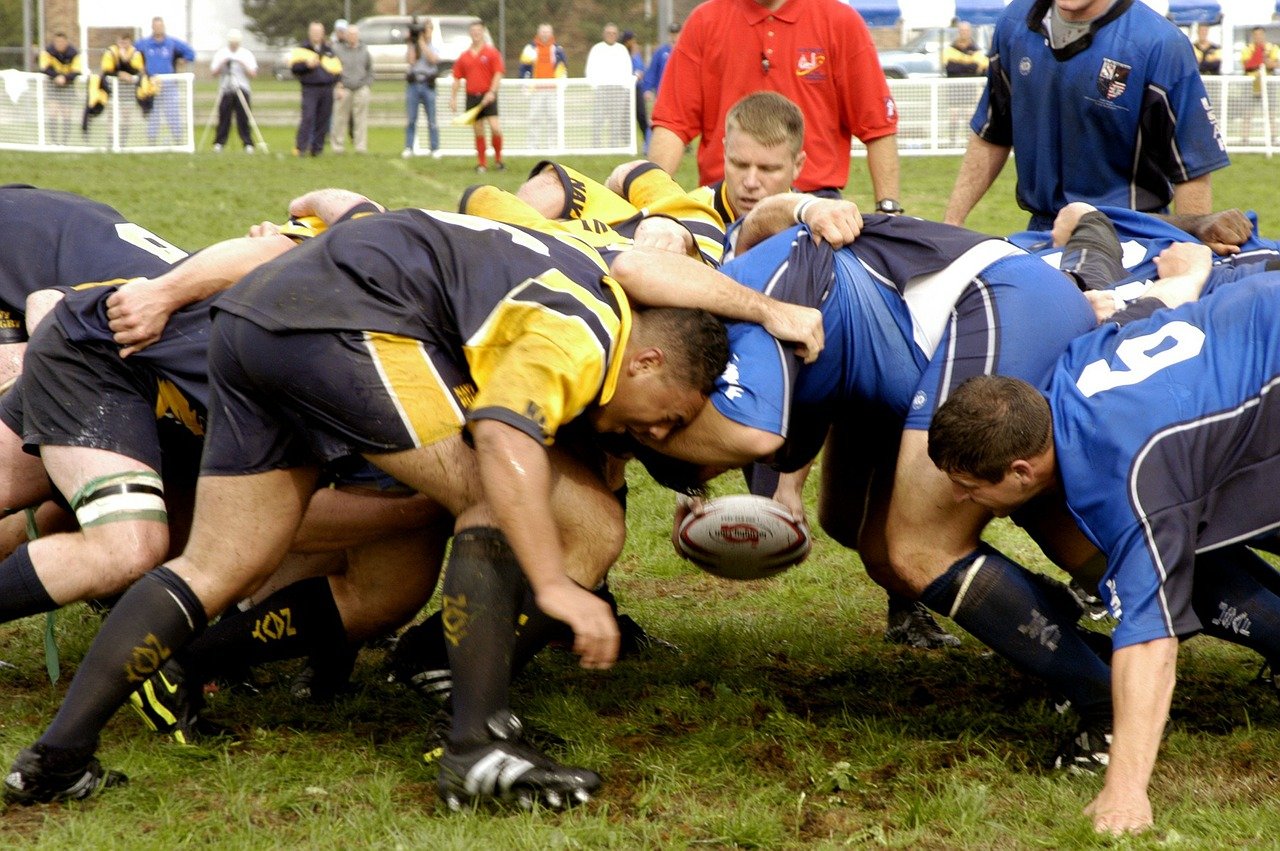 Teachers lack understanding of concussion in rugby players
Young rugby players are being put at risk by British PE teachers' failure to understand the signs, symptoms and aftercare of suspected concussions.
14th December 2020
A new study from researchers at Solent University and Oxford Brookes University has highlighted these concerns, as ex-professional players continue to speak out about the permanent brain damage caused by their rugby careers and the Rugby Players' Association calls for immediate action to review training methods.
The research, entitled 'Part and parcel of the game?', which was led by Solent University, MA Graduate, Sophie Hill, and Rory Magrath, Solent University Associate Professor - and co-authored by Dr Adam White, lecturer in Sport and Coaching Sciences at Oxford Brookes University, identified:
The need for structural change to the delivery of rugby in PE.
Due to the absence of appropriate training, PE teachers lack understanding of signs, symptoms, and aftercare of suspected concussions.
The Rugby Football Union's, "Headcase" programme may be problematic in providing adequate education to ensure PE teachers are adequately prepared should serious injury arise.
Sophie Hill, who is now a PE Teacher was a Solent University student when the research was carried out. She was inspired to carry out the study after her brother suffered a life-threatening bleed on the brain following a rugby tackle.
Sophie comments: "Even though my brother had all the typical signs and symptoms of concussion, this was all overlooked by first aiders and the referee. Reflecting on the events from that day, I wanted to highlight the lack of understanding and knowledge regarding concussion in sport, and rugby in particular.
"As an educator, I was taught to deliver contact rugby in a three hour lecture, where there was no reference to injury at all, let alone concussion. This was the catalyst for me to do my own research in this area."
The researchers conducted semi-structured interviews with 15 qualified PE teachers responsible for rugby delivery in their respective schools - who also held a minimum of a Level 2 Rugby Football Union (RFU) accredited coaching award, and have completed the organisation's concussion awareness training initiative, "Headcase".
Rory Magrath, Associate Professor at the Solent University Faculty of Sport, Health and Social Science, adds: "This research further highlights ongoing safety concerns with tackling in rugby, and the need to ensure that PE teachers are adequately trained to recognise signs of concussion. It also shows the importance of ensuring proper training, as well as the need for rigorous records to ensure we better understand the frequency of injury in PE."
The report's authors are now calling for the adoption of a series of recommendations, aimed at better protecting young players:
Rugby concussion training should be delivered by a qualified practitioner (not just online)
Mandatory rugby tackle training to be provided to PE teachers
Mandatory injury logs should be kept by every school in order to better understand the frequency of injury in PE.
Dr Adam White, Lecturer in Sport and Coaching Sciences at Oxford Brookes University and co-author of the report says: "We need to do more to prevent and manage concussions in schools. It's essential that teachers who are currently not prepared to deal with a potentially serious head injury are supported with additional training.
"Tackle training should be mandatory for all PE teachers and we would encourage every school to keep injury logs in order to better understand the frequency of injuries sustained during PE lessons."
The full report can be viewed here:
"Part and parcel of the game?" Physical education teachers, head trauma, and the Rugby Football Union's "Headcase" programme.