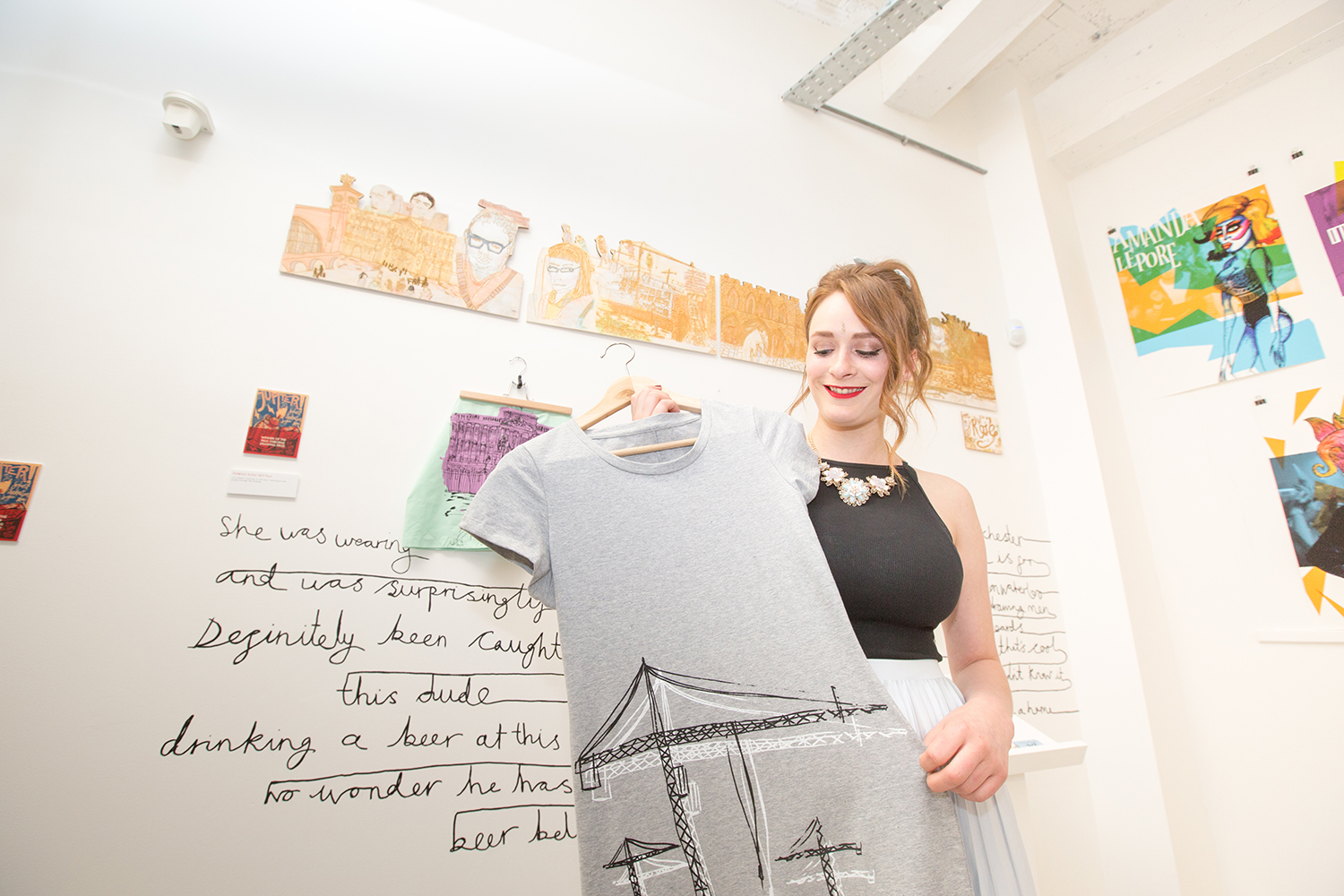 Jasmine's journal
19th August 2016
Talented artist Jasmine-Rose Buttle loves to capture every-day life, people and buildings through her work. The recent BA (Hons) Illustration student graduated with a 2:1 this summer and won the Paul Osbourne Drawing Prize for her final major project. She talks to us about her work, her passions and her plans for the future.
Tell us a bit about your project
For my final piece of work I created a journal showing the way in which I view people and places; using life drawing. The work that I exhibited reflects the way that I work when studying cities around me - focusing on buildings, passing conversations, facial expressions and what people wear.
What was the inspiration behind your project?
My drawings depict the way that I see the world at one particular moment in time. Drawing the people and buildings around me has always been second nature to me; something that I remember doing from a very young age. It is this personal passion for reportage drawing that inspires my work most.
What have you enjoyed most about your time at Solent?
For me the most enjoyable and valuable experience of my time at Solent has been the integration of students and lecturers from different courses.
What's next for you? 
I'm really excited to be starting the Visual Communication Master's this summer at Solent. I hope to develop a collective within the following year.
What's your biggest tip for current and potential students?
Make the most of the time in the studio while you can, and take full advantage of all the lecturers and their industry experience.