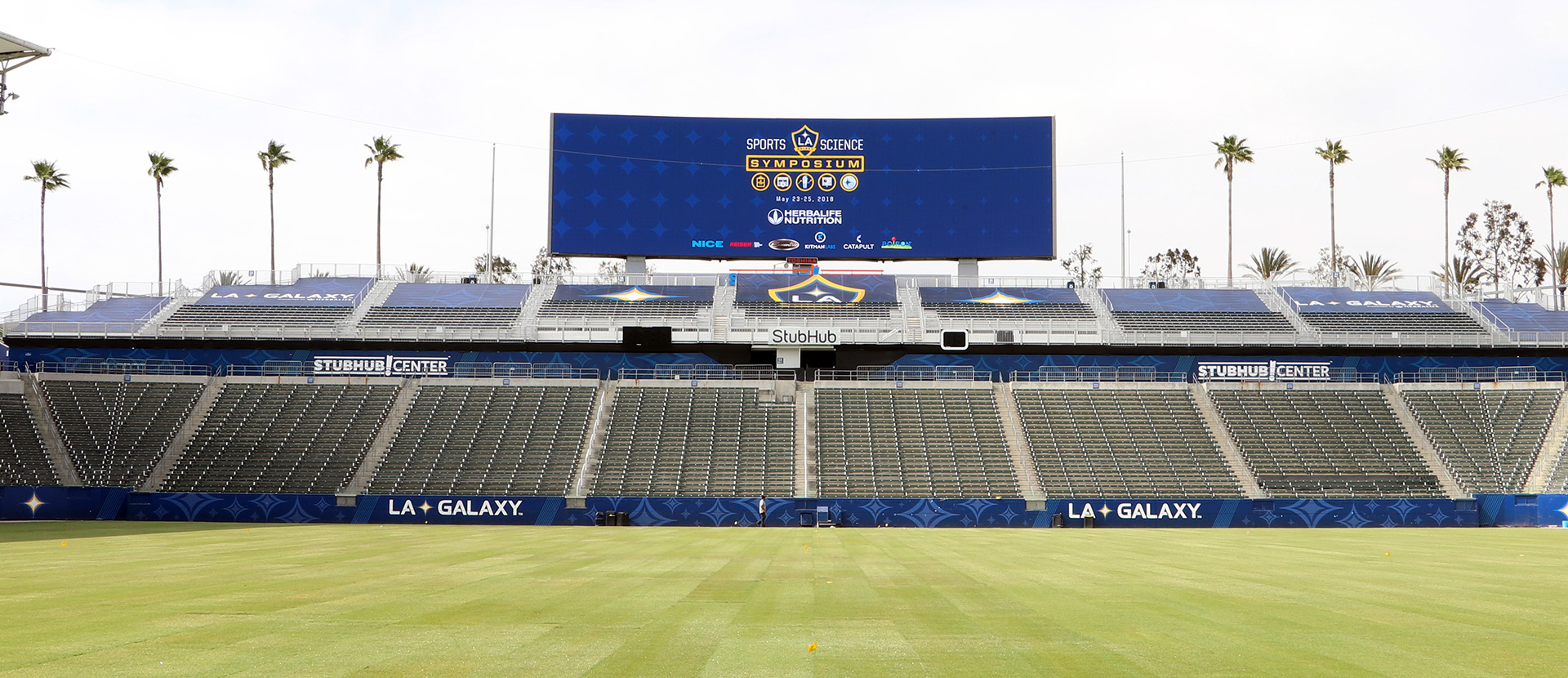 The science of sport at LA Galaxy
Lecturer Chris Neville was invited to speak at first LA Galaxy Sport Science Symposium
5th June 2018
Sport and fitness
Football
LA Galaxy recently hosted the inaugural LA Galaxy Sports Science Symposium, a three-day conference gathering some of the most progressive minds in sports science and performance training.
Lecturer Chris Neville  was one of notable speakers from the world of football invited to share the latest methodologies in soccer training, strength and conditioning and performance coaching and analytics with those attending.
We caught up with Chris to find out more about the symposium, what he was speaking about and how it will benefit students on the new MSci Football Science course.
Tell us a bit about the Symposium
The Symposium intends to provide a platform to inform performance and sports science coaches on current applied practice. Although speakers provided talks with a central sports science theme, their individual variations were influenced by a variety of cross sport experience.
How did you get invited to speak?
Pierre Barrieu is Performance Director at LA Galaxy and organiser of the symposium. Pierre and I have known each other since we both worked in Los Angeles in 2008. He invited me to share some of my experiences over the last 15 years.
What were you speaking about?
The football industry has changed dramatically over the last 15 years and the influence of applied sports science has gained a growing reputation. I shared some of the areas - both inside and outside football - that have influenced my applications and also some of the research we have been carrying out over the last three years.
The integration of various training elements into a session plan is a topical subject, so my talk was largely around contemporary training session design.
What elements of the symposium did you find most interesting/inspiring?
I enjoy the interaction with other practitioners and providing a platform to challenge our methods. Speaking to other coaches from ice Hockey, basketball, track and field and football is what I gained most from. 
Are there any elements you will be including/sharing on the new course?
Yes; one of the themes of the symposium was the use of data informing our decision making. Statistics help us to understand these data sets and provide information to influence our practice. I think it will be important for our students to understand how this is used in football and what relevance it has now and for the future.