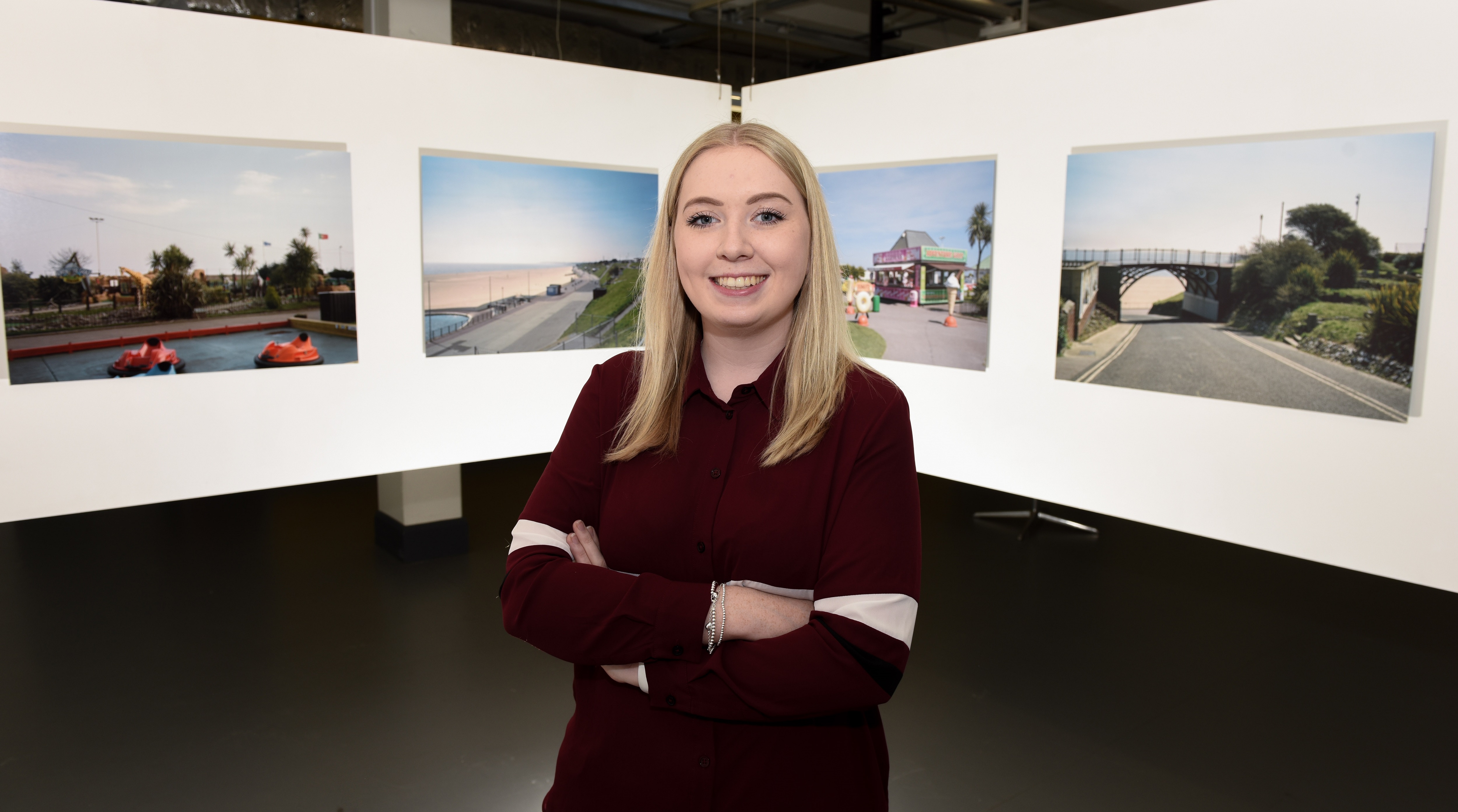 Seaside snaps
2nd September 2016
Photography graduate Lucy Scott captured her mother's birthplace in pictures for her final major project. We asked Lucy why she wanted to explore this particular seaside town and we find out what she is taking away from her time studying at Solent.
Tell us a bit about your final project
It's titled 1962 and refers to my mother's year of birth. It is focused around the seaside town of Gorleston-on-Sea in Norfolk, where my mother grew up and lived for the first 26 years of her life.
She is always reminiscing about her childhood and speaks about her time at Gorleston with a certain fondness that I have never experienced with a place. Growing up, I've never spent more than a few days a year visiting Gorleston and they have been predominantly for family events. This project has allowed me to experience a place that is of such importance to my mother and spend time appreciating why.
What was the inspiration behind your project?
My mother and I are very close and that's why I felt the need to explore where she and my grandparents lived for such a long time. They all have a strong connection with Gorleston and I felt the medium of photography was an appropriate way to express what I found.
What have you enjoyed most about your time at Solent?
I have enjoyed simply being able to be myself and having the opportunity to create the work that I am passionate about. I have been able to experiment with a variety of different cameras and processing styles that I would not have thought possible before university. Having the equipment readily available to use, almost all of the time, was a massive bonus too and is something I will definitely miss once I have graduated.
What's next for you?
I think a well-deserved break is top of my list! Travelling would be a close second so I could visit the tallest buildings in the world as I have a strong interest in architecture. I would like to be able to use the skills I have acquired, through darkroom processing and negative scanning, in my future job and would love to be a photography technician.
What's your biggest tip for current and potential students?
It sounds clichéd but be yourself! Produce work that you enjoy making, don't be afraid to test out different methods of working rather than what everyone else might be doing. Ask for feedback, meet with your tutors to discuss your work and research. But most of all, just enjoy your time at university because once you've finished you will wish you could do it all again!