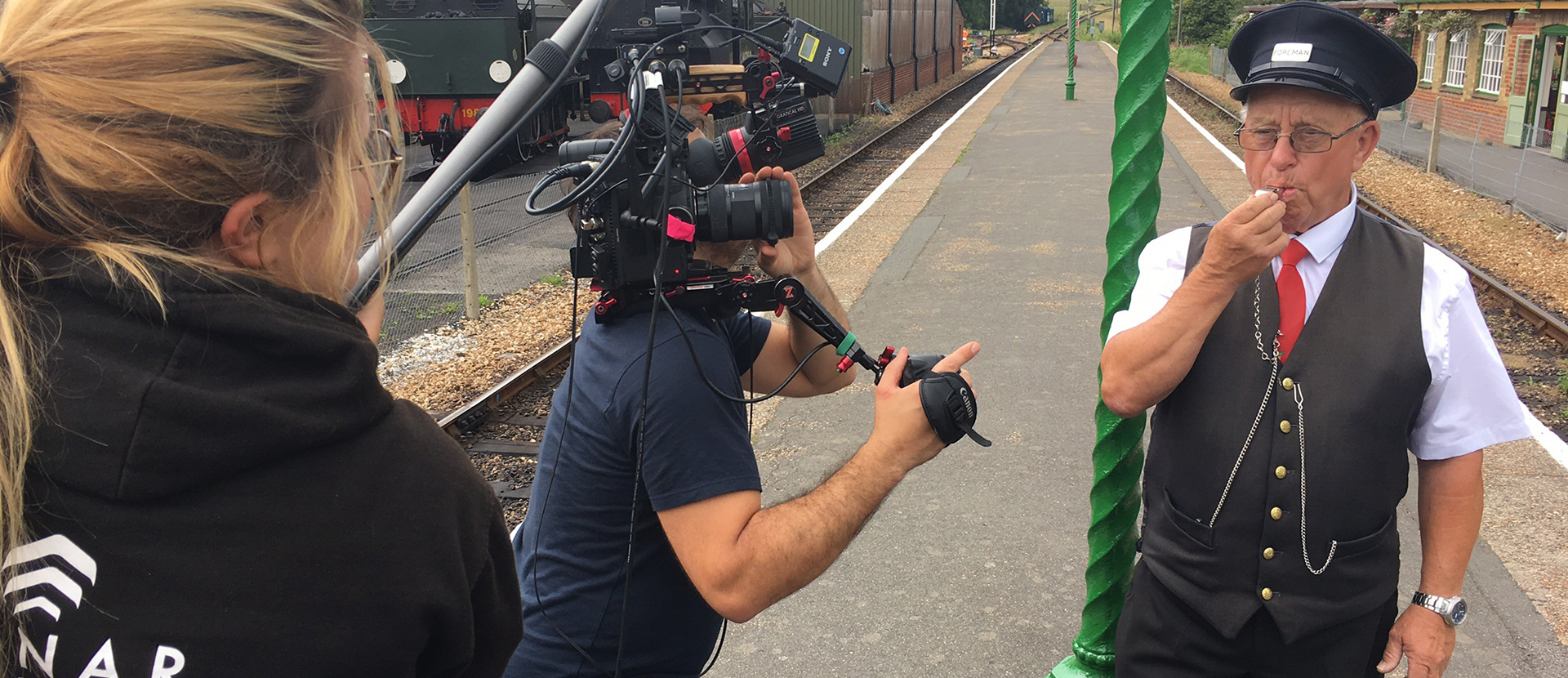 TV students gain real-world experience
Students from TV Production recently had the fantastic opportunity to work on a documentary that was aired on BBC1's Inside Out last night.
4th February 2020
TV, film, media production and technology
The fascinating and emotional documentary explored Tinnitus (ringing in the ears) and how sufferers on the Isle of Wight live with this condition daily, following one man's journey to finding a cure.  
The idea behind the documentary was developed by Associate Professor, TV  Tony Steyger and Senior Lecturer, Kate O'Driscoll – and involved students, staff and alumni from Solent enabling them to build up professional experience, and an all-important credit with the BBC.
Working on this project as a researcher was current TV Production student and tinnitus sufferer, Sam McLeish who said "Being able to both develop my skills, and find a local network of people with tinnitus has been nothing short of a humbling experience. It's a true pleasure to see what I'm learning is relevant to my future career, especially through such a lovely film".  
We caught up with Sam and fellow student Rachel Dicker, BA (Hons) Television Studio Production to find out more about the project, and how they feel this experience will help them to progress in their TV careers upon graduation.
Tony said of the project "One of the best ways to learn how to do anything is to do it, you can read about it, you can study it – but the best way is to try and do it. Through Solent Productions we give students opportunities to work professionally as much as possible, so as soon as they graduate they've got professional credits on their CV's and a degree – that's what makes them so employable."
The full documentary can be viewed below: