Virginia lands place on BFI Film Academy programme
First year and filming with the BFI
20th January 2016
TV, film, media production and technology
Film production
Virginia Rarra, a first year student on the BA Film Production degree here at Solent, has been awarded a place on the BFI Film Academy specialist residential programme.
This British Film Institute scheme provides opportunities for talented and committed young people to develop new skills and build a career in the film industry. Spaces on the programme are awarded on a highly competitive basis and being accepted is a real achievement.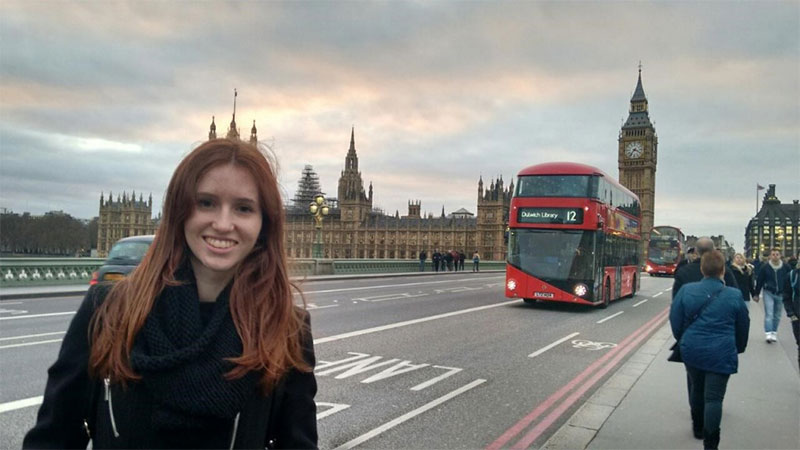 The residential course comes in three flavours – animation and VFX, documentary production and screenwriting – and each one sees leading industry professionals deliver a range of masterclasses and practical skills training. Participants also receive bespoke careers advice in what is described as an "intensive hot-housing programme of study".
Virginia Rarra will join the animation and VFX pathway. She has studied postproduction and video editing with Stephen Desmond this semester and enjoyed it so much that she plans to forge a career as a video and film editor.
Stephen Desmond, Senior Lecturer in Film & Television Production, said:
"Virginia came into the postproduction unit this semester with no background in editing – in three months she has mastered two pieces of industry standard digital editing software (Final Cut Pro X and Adobe Premiere), learnt about professional editing workflows and developed essential visual storytelling skills.
"She has edited 6 complex projects and spent innumerable hours in front of the editing machines. I am delighted by her progress. She is an excellent student and I have every confidence that she will succeed as a film editor."
Virginia Rarra said:
''As soon as my tutor, Stephen Desmond, told us about the BFI residential course I was really enthusiastic and thought it would be a great opportunity to meet lots of like-minded people. I chose the animation and VFX course as it is something new to me and I believe it will help with my editing.
"Stephen Desmond has been very encouraging and helped me through the application process and I'd like to thank him for his support. I am really looking forward to the course and all I can learn.''
Want to find out more about this course? Please visit our BA Film Production course page.