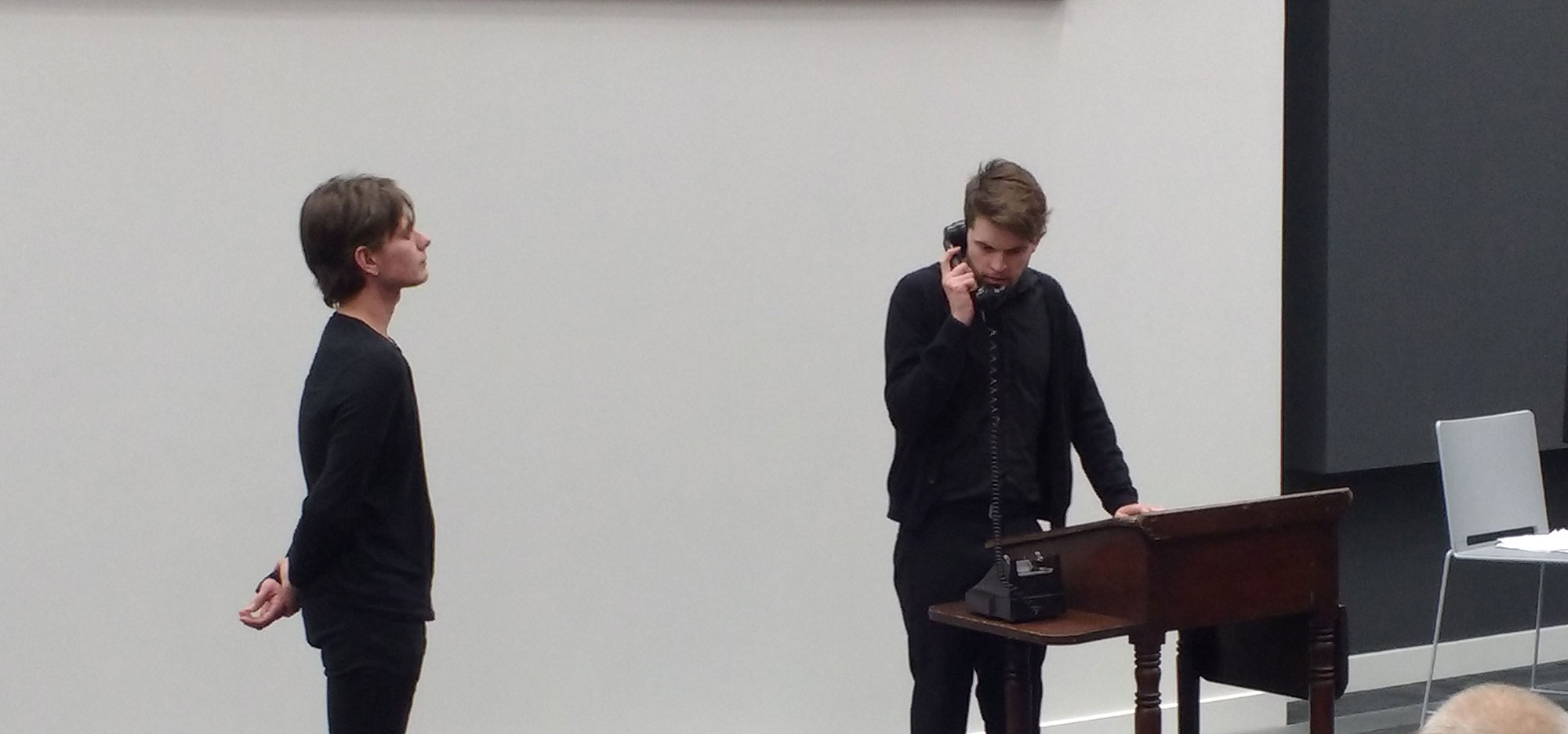 Wartime play revived for Holocaust Memorial Day
Bringing history to life
27th January 2017
The play 'No Luggage, No Return' has been performed for the first time since 1943 by Southampton Solent University students.
The performance was one of many highlights from an event on Thursday 26 January that commemorated Holocaust Memorial Day, organised by the Parkes Institute for the Study of Jewish/non-Jewish Relations, University of Southampton, and Southampton Solent University.
Unearthed by Dr James Jordan of the Parkes Institute, the radio play was written by Norman Collins and adapted for the stage by Matt Fletcher, senior lecturer of Performance at Southampton Solent University.
No Luggage, No Return tells the story of the German railway workers whose job it was to transport Jews to the death camp at Treblinka. Broadcast on the radio in 1943 to an audience of 1.6 million, it is of huge historical interest because it is thought to be the first time a Nazi extermination camp was named in British broadcast media.
Because the play was originally aired live, no recording of it was ever made, and it was subsequently lost. The students' performance was recorded by BBC's Radio Solent, and will be broadcast on Friday 27 January at 7pm to reclaim this important wartime relic.
Opened by Councillor Cathie McEwing, Mayor of Southampton, with a talk from Councillor Satvir Kaur, the Holocaust Memorial Day commemoration event included readings and reflective pieces written by students from Barton Peveril Sixth Form College and Itchen College.
Also featured was a screening of the new film 84303 – The Zigi Shipper Story, a moving recollection of survivor Zigi's time in ghettos and the Auschwitz-Birkenau concentration camp, followed by a question and answer session with Darren Richman, writer, producer and grandson of Zigi Shipper.