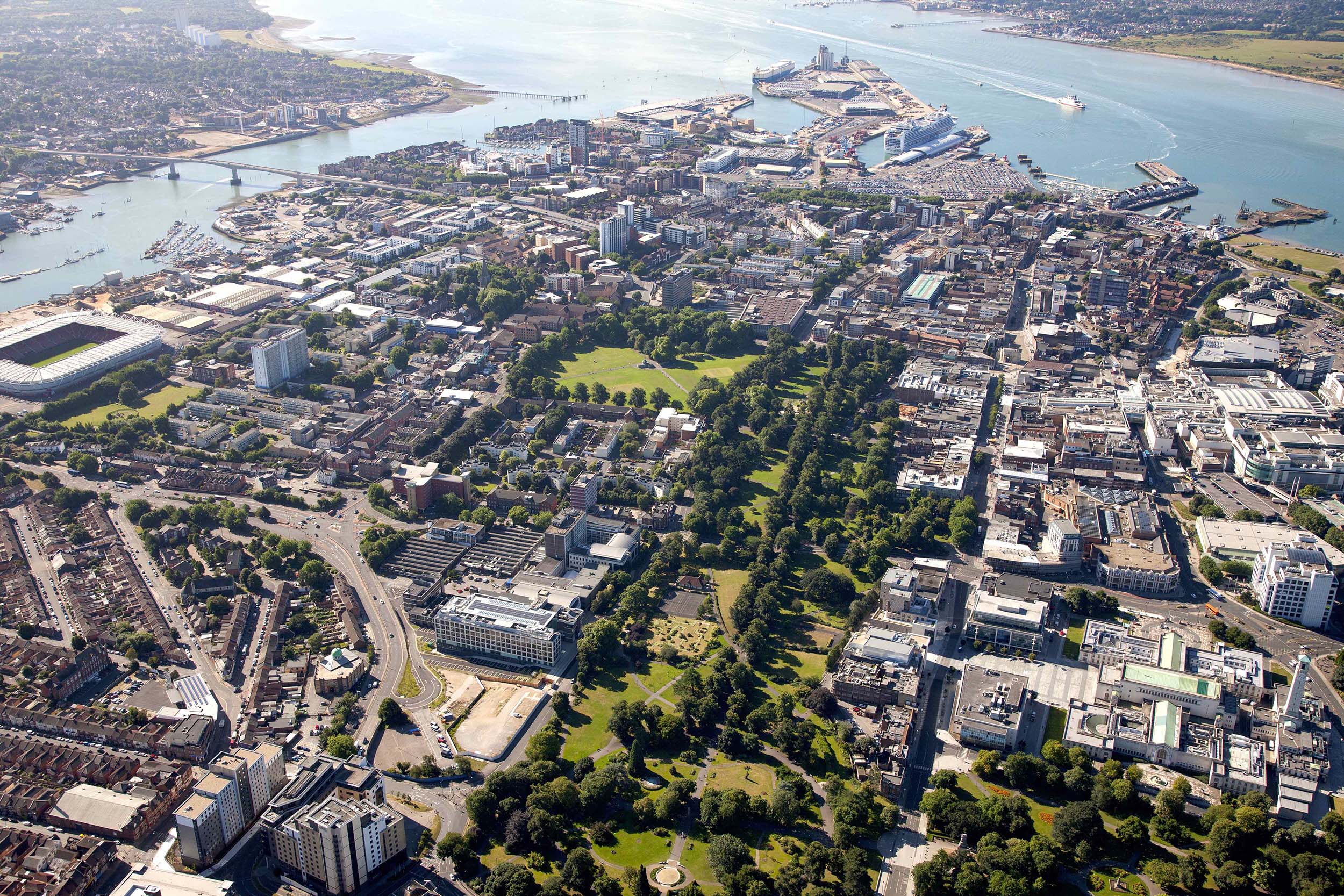 Working together to achieve success
While the focus of this week's celebration is on our student community who are receiving their results, we wanted to recognise the contribution of our external communities in enabling their success.
19th August 2020
While the focus of this week's celebration is on our student community who are receiving their results, we wanted to recognise the contribution of our external communities in enabling their success.
At the start of the academic year, Solent made several commitments through its Civic Charter. These commitments were established following a series of discussions that enabled us to understand the key issues that were of importance to our staff, students, and local communities. Throughout the year we've been working together to achieve success, exchanging knowledge, sharing skills and contributing resources.
Our students gain so much from the experiences and opportunities provided within the local community, enabling them to apply and transfer their learning and theory into real world practice. From live briefs to placements, exhibiting work in local galleries to volunteering for local causes, the time and commitment provided by partners in developing these opportunities delivers mutual benefit to our students and society.
Our short video captures some of the highlights from the last year and you can see below how we have progressed each of our Civic Charter commitments. You can also find out more about the work of our student ambassadors in supporting local residents.
As we move into the new academic year we'll be building upon these successes, developing a new five year formal agreement with the community that enables us to deliver mutually beneficial, impactful activity.
Thank you to everyone who has contributed and made a difference. Discover how you can get involved by taking a look at the community section of our website.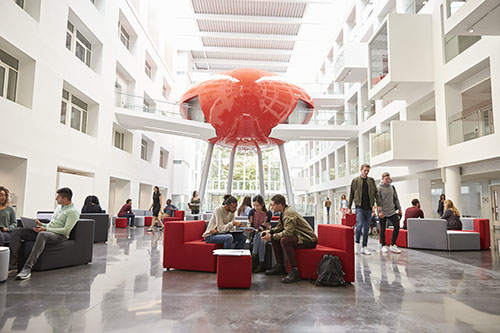 Our 2019/20 Civic Charter commitments
1. Provide open access to academic knowledge and expertise through our series of free public lectures, cultural events and civic engagement activity. We will aim to ensure these activities reach our closest neighbours, with 25 per cent of attendees and activities centred on the SO14 postcode.
We supported local community events in the SO14 postcode area including Southampton Pride, Southampton Holocaust Memorial and the ABP Southampton Marathon virtually. Our ever-popular Insight Series enabled the local community to access academic knowledge and expertise with 15 per cent of event attendees on campus coming from the SO14 postcode region. Over the next year we'll be refining our activity to grow local community engagement.
2. Support employers and industry to develop learning and development opportunities that reflect current and future employment trends. In line with the latest push to grow the number of apprentices, we will train 250 apprentices during the 2019/20 academic year.
We supported the training and development of over 500 apprentices in the last year, celebrated success at our inaugural apprenticeship awards, and adapted our apprenticeship delivery model to a blended learning approach in response to Covid-19.
3. Work with schools, colleges and partner institutions to collectively raise career aspiration and attainment. We will inspire 3,000 young people living within Southampton's most deprived neighbourhoods during 2019/20.
We supported over 3,000 young people across Southampton to raise career aspirations and attainment. A variety of activities took place on campus and in the community, including a nutritional and physical activities day. 39 young carers from across Hampshire and the Isle of Wight took part in a series of activities to help boost their confidence, raise aspirations and support their personal development. The partnership with the The Children's Society saw participants learn more about the importance of living a healthy, active lifestyle while increasing awareness of the options available in accessing University.
4. Provide students with real-world experience, including placement opportunities and live briefs that support local charities and community organisations.
Over 100 different public, private and voluntary sector organisations have worked with our student body to offer real world, practical experience while providing organisations with creative insight and expertise. From local charities like Age UK Southampton to businesses including B&Q, our students worked with a variety of organisations to tackle business and social challenges.
5. Nurture and empower communities to live healthy and active lifestyles. We will utilise our role as a convener to establish health and nutrition activity in the community while tailoring our sports and fitness provision to offer an inclusive environment for all.
Over 500 people took part in our community orientated health and nutrition programmes. From cook-and-eat sessions with young carers to exercise referral clinics for those with long term medical conditions, our tailored activities help reach those most in need. Our new Sports Complex hosted a number of matches for our wheelchair rugby and basketball teams with our Team Solent Kestrels winning seven awards in the Basketball England South Region National Volunteer Awards.
6. Work with partners to create a cleaner, green, healthier and more sustainable city in line with the principles set out in the Green City Charter for Southampton.
As a signatory of the Green City Charter for Southampton, we've been working with partners to reduce our environmental impact. Our monthly bike doctor sessions supported staff and students to use environmentally transport.
7. Support students and staff to volunteer, making a difference to projects and organisations who share our vision of a culturally enriched, active and knowledge orientated community.
Our employee volunteering policy was launched, and we saw staff, students and alumni support a number of causes, key civic events and the University during the year including Southampton Pride.
8. Enable people to benefit from life-long learning through participation in higher education, regardless of their background, while being a fair, diverse and cohesive university that challenges and tackles social inequality.
Solent is home to a diverse student body with 33 per cent of students aged 21 years and over and 10 per cent from Asian and black communities. The University established a BAME staff network that will explore and feed into Solent's equality, diversity and inclusion agenda. Our Women Achievers Network celebrated its first year of inspiring women across Solent University to fulfil their potential and develop their leadership skills. We also registered our commitment to the principles of the Race Equality Charter and celebrated diversity and inclusion at the annual Unity 101 Awards.
9. Mobilise our pool of creative and talent and resources to work with institutions and residents in driving Southampton's bid for UK City of Culture in 2025.
We've established an internal working group to lead on the University's support for Southampton's drive for the 2025 UK City of Culture title. The group will lead on a strategic approach aligned to the University and city priorities and be driven by two action groups. We're also hosting the City of Culture Bid Director on campus, enabling them to immerse themselves among our creative community.