Year of entry: 2024-25
1 year full-time

2 years part-time
Entry requirements: 2:2
Or higher
Why study a make-up and hair design futures master's degree at Solent University
The field of designing for future bodies is rapidly evolving - explore beauty cultures and creature design using speculative design strategies and augmented realities.
0

th

UK uni for sustained employment (Longitudinal Educational Outcomes, 2022)

£

0

m

invested in our campus estate and facilities in the last five years
Industry standard make-up, hair and prosthetic studios, The Beauty Room, Body Lab and Prosthetics Studio are just three of the facilities you'll work in. You'll also have the chance to capture your work in our specialist photography, TV and film studios.

You can gain professional experience throughout your studies. You'll be encouraged to create industry collaborations and take up work placements, and will have opportunities to apply to work with our professional make-up teams at high-profile events.

Hear from high profile industry speakers at guest lectures. Previous speakers have included representatives from Illamasqua, MAC, National Theatre, and more.

The course will equip you with research and academic skills helping you to pursue a PhD or an academic career

Free creative arts career consultation is delivered by our careers advice service, Solent Futures, which is available to all Solent students and graduates for life, helping you to progress in your current career or discuss options for a change in career.

This course is eligible for a Postgraduate Master's student loan from Student Finance England and can be used to cover costs (ie, accommodation, tuition fees) associated with postgraduate studies (it was up to £12,167 for 2023 entry).
Course overview
This course intends to produce designers and artists who aspire to be at the forefront of this new discipline. The programme of study supports creative investigations enabling you to enter critical dialogue, contributing original insights to the world of beauty ideals; the grotesque, gender politics, creature design and the changing face of body identity.
Based in our industry standard make-up, hair and prosthetics studios, you will work with both practice and theory, and be presented with the principles of speculative and critical design for future bodies using make-up, hair and prosthetics. Each scenario will allow you to explore the key themes of future focused thinking surrounding the dynamics shaping the body of tomorrow. By showing alternative futures are possible, you will learn how to prototype and demonstrate complex design and application concepts.
You will explore and develop creative application skills to generate an enhanced research and design proposal through envisioning new futures. Based on sub-cultures, cutting edge experiences, speculative design projects, biotechnology and even science fiction, your outcomes can materialise through studies, magazines, artefacts, film, digital and online platforms, objects and performances – culminating in an end of year postgraduate showcase.
Thanks to the course team's close links with industry, you'll benefit from a range of guest lectures from across the contemporary design landscape, with representatives from fashion, film, media, beauty and other creative industries. Recent speakers have included Terry Barber - MAC's Director of Makeup Artistry, Pablo Rodriguez - Illamasqua's Director of Make-up Artistry, Burton Nitta – Interdisciplinary Design Studio, Helen Casey – Deputy Head of Wigs, National Theatre, and Neill Gorton Studios.
You will also be encouraged to create industry collaborations and take up work placements throughout your studies, and will have opportunities to apply to work with our professional make-up teams at events such as London Fashion Week, Graduate Fashion Week and a range of TV, film and theatre productions.
MA Make-up and Hair Design Futures student, Annistasia Chandler recently shared her experience of studying a master's while juggling parenting, and told us of her plans after finishing the course. Read her story here.
Course features
Specialist facilities

This course has access to specialist facilities

Apply direct

You can apply direct to Solent University for this course

Further studies

After successfully completing your studies, there's an opportunity to continue your studies at Solent

Part-time option

You can study this course part-time
This course is for
An undergraduate degree, or industry experience in make-up and hair design would be a technical advantage but your design thinking is more important, applications will be considered from individuals with diverse backgrounds.
Through the consideration of the environment, changing social needs, science, politics, sub-cultures, avant-garde experimentations and the dynamics of change regarding the body, these insights will inform design scenarios and research led speculations for the beauty, fashion, film and speculative design industries. There is also a strong emphasis on learning through making and interdisciplinary collaborations.
What this course leads to
After graduation, students can apply for career opportunities at various levels of the creative industries.
Fashion

Beauty

Film

Performance

Design futuring

Speculative design
Meet the team
The University cannot guarantee any particular members of staff will teach specific aspects of the course in the future, but will endeavour to ensure the teaching team maintains their balance of experience and qualifications.
Year one modules
Core modules
Beauty Technologies and Corporeal Sensations
In this module you will explore how multi-dimensional lifestyles signalled by the digital (URL) and the physical (IRL), technological innovation and scientific advances are creating new planes for self-expression for tomorrow's beauty and corporeal ideals.
Speculative Fictions and Design Futures
In this module you will investigate a range of colour cosmetic, prosthetic and hair tech application strategies, disruptive innovations, speculative projects and science fiction imaginaries.
Performing the Body
In this module the body will operate as a subject, situation and material. You will explore the performance of the body as a physical material, cultural space and social interface.
Researching Visual Culture
Researching visual culture means researching visual forms and media as expressive of aspects of a culture: anything that is seen, that is produced to be seen, and the way it is seen and understood.
Master's Project or Master's Dissertation
The Master's Project is where students will design, execute and present an individually demanding piece of work that deploys a systematic and in-depth understanding of the skills and debates relevant to their particular discipline of study.
Learning resources
The course will be supported by a dedicated set of online resources. The course's virtual learning environment will contain the unit descriptor, reading list, week by-week teaching and learning schemes, tutors' contact details and availability, assessment briefs, grading criteria and details of assessment submission.
Students will also be expected to engage with social and web based media as a part of their professional development. This may include Facebook, Instagram, YouTube, Tumblr, Snapchat, Twitter and blogging platforms.
Students will also benefit from access to online journals and subscription based websites including Berg Fashion Library, WGSN, WWD and Mintel.
Learn transferable skills
Throughout this master's you will be supported to develop a range of transferable skills including:
Design practice skills - in the spectrum of materiality related to one or more of the following areas: make-up, air brushing, hair styling, braiding and wig work, prosthetics, make-up for special effects, plus demonstration of skills and knowledge of health and safety in studio and on location.
Design thinking - the ability to articulate and debate how their work can contribute to wider issues surrounding future bodies.
Communication skills – including communication ideas, projects and trends to a range of businesses in the creative industries.
The ability to formulate speculative and experimental approaches as a platform to interrogate future bodies.
Organisational skills.
Working to deadlines.
Use of multidisciplinary and collaborative practice to design, to explore future bodies.
Tuition fees
The tuition fees for the 2024/25 academic year are:
UK and Channel Island full-time fees: £8,495 per year

International full-time fees: £16,540 per year
For further information, please visit our tuition fees page.
Extra course costs
While most course costs are covered by your tuition fees, some essential resources and optional extras may need to be paid for separately. These additional costs are listed below. For advice on budgeting and managing your money, please contact student.funding@solent.ac.uk.
The 2024/25 other costs are:
Optional costs
Optional trips: £250-£1,000 (various)
Alumni discount
Solent alumni are eligible for a 20% reduction of tuition fees if returning to study a postgraduate course.
Find out more
Bursaries, scholarships and financial support
Solent University offers a range of bursaries and scholarships that provide financial assistance or waive fees for tuition or accommodation. Each bursary or scholarship has specific eligibility criteria. Check out our bursaries and scholarships pages to find out more.
Graduation costs
There is no charge to attend graduation, but you will be required to pay for the rental of your academic gown (approximately £45 per graduate, depending on your award). You may also wish to purchase official photography packages, which range in price from £15 to £200+. Graduation is not compulsory, so if you prefer to have your award sent to you, there is no cost. Extra guest tickets will go on sale after results publication and will be sold on a first-come-first-served basis. The cost per ticket is currently £15. Please note, we do not guarantee there will be any extra tickets available to purchase.
Entry requirements
Please select an option below:
Key entry requirements
An honours degree at 2:2 or higher
Applicants will be required to submit a digital mini portfolio providing evidence of artistic aptitude and potential; this will form an important part of the selection process. Further information can be obtained from our admissions team, email admissions@solent.ac.uk
If you do not meet the academic entry requirements, we may still consider your application on the basis of your portfolio and/or relevant professional experience.
For further information about UK qualifications, please contact admissions.
Key entry requirements
Applicants will be required to submit a digital mini portfolio providing evidence of artistic aptitude and potential; this will form an important part of the selection process.
If you are applying from outside the UK, find information about entry requirements, visas and agents for your country here.
For further information about UK, EU and international qualifications, please contact admissions.
Key entry requirements
Applicants will be required to submit a digital mini portfolio providing evidence of artistic aptitude and potential; this will form an important part of the selection process.
If you are applying from outside the UK, find information about entry requirements, visas and agents for your country here.
For further information about UK, EU and international qualifications, please contact admissions.
Note to all international students requiring a visa
All international applicants need to be aware that the English language requirements to attend Solent University, and the English language requirements to obtain a visa from the Home Office, may be different. This means that if you meet the Solent University language requirement to gain a place on the course, you may still have to meet additional requirements to be granted with a visa by the Home Office.
We strongly advise all applicants to visit the Home Office website which outlines all the requirements for a successful visa application and to take a look at our 2023 course entry statement document.
An honours degree at2:2 or higher
Your application checklist
Applications for postgraduate courses can be made at any time prior to the start of the course. However, we strongly recommend you apply at your earliest convenience.
Please ensure you upload the following mandatory documents with your application:
Two academic references.

Certified transcripts of qualifications, including English language proficiency if non-UK student.

Copy of passport.

Copy of current visa (if applicable).

A personal statement.

Employer sponsor form, where appropriate.
Language requirements
Applicants who do not have English as their first language will be required to demonstrate an approved level of proficiency in the use of the English language. The agreed minimum requirements for this course are:
IELTS minimum 6.5 overall with no component score below 5.5
TOEFL IBT 92 with a minimum of 22 in writing and a minimum of 20 in reading, listening and speaking
Duolingo English Language Test - 115 overall with minimum of 100 in each component or equivalent.
Qualifications are checked before enrolment, and international students must bring their original certificates or certified copies when coming to study at the University.
Pre-Sessional English programme
The University also offers a pre-sessional English programme for international students who wish to improve their level of English before starting a degree course.
Facilities
Our industry-standard make-up, hair and prosthetics studios provide the ideal learning environment, while linking with photography, film and performance. The Beauty Room, The Body Lab and the Prosthetics Studio are just three of the areas of study you will work in. You'll also have the chance to capture your work in our specialist photography, TV and film studios.
Our vibrant campus brings state-of-the-art facilities to enhance your learning and elevate your student experience. Our award-winning teaching building, The Spark is centred around students and offers a stimulating study environment with flexible learning spaces. Away from studying, why not try out the gyms, fitness studios and sports halls in our £28 million Sports Complex, or watch a blockbuster film at our student-run cinema with Dolby Atmos audio.
Alumni network
As part of our global alumni community, you can take advantage of a range of benefits.
Whether it's been days or decades since you left us, or you're soon to don your cap and gown, things are constantly changing at Solent. We're always innovating, but we're also immensely proud of our heritage. And that means you.
Research and knowledge exchange
Research doesn't just live in publications and journals - the effects of groundbreaking research can be found everywhere you look. That's why research at Solent has always been firmly rooted in industry needs and real-world application.
Solent University prides itself on carrying out not only pioneering research, but also research that addresses real world problems. We offer opportunities to study for a Master of Philosophy (MPhil) or Doctor of Philosophy (PhD) degree in a number of areas.
At Solent, we want to help you achieve your best and discover new insights. Whether you're thinking about applying for a PhD, or already underway with your research studies, you'll find useful guidance and information in our research pages.
Find out more
Support at Solent
All students at Solent University have access to a range of specialist support services. Whether you are having financial difficulty, need additional help with academic skills or want advice on setting up your own business you'll find that help is always on hand.
Most of our specialist support services are based around the Student Hub, a central space where you can access all of the information and support you may need during your time at University. The Student Hub is the first point of contact if you have any queries relating to your course, including questions about your timetable, options, and assessments and extenuating circumstances.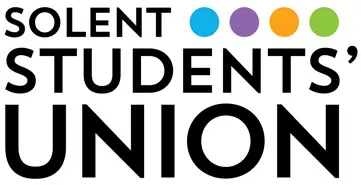 We work in partnership with the University to build a sense of pride and confidence in your Union, University and student experience.
Find out more