Why study a construction management HNC at Solent University
At Solent, get the essential management skills needed from the ground up on this course. You will have a foundation in construction and a desire to advance your career opportunities.
£

0

m

investment in our campus and industry-standard facilities
Our academics have extensive industry experience gained during time spent in various construction roles.

You can study this HNC part-time, making it easy to fit around your current employment.

Learn from real-life case studies and collaborate on multidisciplinary projects with students from other built environment courses, just as you would in the workplace.

Use a range of specialist facilities, including construction laboratories, a dedicated drawing studio and a range of levelling/surveying equipment (total stations). 

Benefit from site visits, as well as guest lectures delivered by directors of local and national construction companies and representatives from government bodies.

Upon successful completion of the HNC, you can progress onto the part-time BSc (Hons) Construction Management programme.
Course overview
You'll gain a theoretical understanding of the principles that underpin construction management, as well as the professional skills required to perform this successfully.
To enable you to put what you learn into context, the course has close links with the industry. This has meant that students have had the opportunity to work on live project briefs and visit a number of active sites to interact with the construction project team.
You'll have access to Solent's built environment studio. This modern space has been developed to give students access to an environment which mirrors the feel and atmosphere of a professional studio. This enables students from various built environment courses to collaborate on multidisciplinary projects, just as they would in the workplace.
The programme also offers an element of flexibility, allowing students to study part-time to gain the HNC qualification alongside their busy careers. Upon successful completion of the HNC, students can progress onto the part-time BSc (Hons) Construction Management programme.
Course features
Specialist facilities

This course has access to specialist facilities

Apply direct

You can apply direct to Solent University for this course

Part-time option

You can study this course part-time

Further studies

After successfully completing your studies, there's an opportunity to continue your studies at Solent
Who is this course for?
Solent's construction management HNC is perfect for those already in the construction industry who are looking to study part-time while continuing to work.
The course content will suit those looking to increase their knowledge of the principals of construction and the incumbent business processes.
What does this course lead to?
This course is ideal if you are working in the construction industry and are looking to further your career. With opportunities to study alongside other professionals on a part-time basis, this construction management programme will support you as you develop your knowledge and build the practical skills required for advanced industry roles.

Meet the team
You will be taught by a team of enthusiastic and approachable academics. All academics are current members of the Chartered Institute of Builders (CIOB), Institution of Civil Engineers (ICE), Chartered Association of Building Engineers (CABE), the Royal Institute of Chartered Surveyors (RICS) or the Royal Institute of British Architects (RIBA). The course team have extensive industry experience gained during time spent in various construction roles. The team draw on this experience to continually improve the curriculum and maximise learning opportunities.
The University cannot guarantee any particular members of staff will teach specific aspects of the course in the future, but will endeavour to ensure the teaching team maintains their balance of experience and qualifications.
Facilities
Students benefit from free access to a range of industry standard facilities. These include a dedicated drawing studio, two dedicated construction laboratories, a wide range of levelling and surveying equipment and professional software packages.
Our vibrant campus brings state-of-the-art facilities to enhance your learning and elevate your student experience. Our award-winning teaching building, The Spark is centred around students and offers a stimulating study environment with flexible learning spaces. Away from studying, why not try out the gyms, fitness studios and sports halls in our £28 million Sports Complex, or watch a blockbuster film at our student-run cinema with Dolby Atmos audio.
Core modules
Technology of Buildings
This module addresses the technology used in the construction of low-rise buildings including light industrial buildings and low-rise commercial buildings. It also introduces the different technological concepts used to enable the construction of building elements; from substructure to completion.
Construction Science and Materials
You will be able to utilise the different construction technologies and methods available to you successfully, it is fundamental that you have an understanding for the scientific principles and material behaviour that underpins them and influences their use in construction.
Construction Practice
This module has two distinct parts, the first will introduce taking-off, drawing and numerical processes and procedures commonly used in construction. The second will introduce the principles of construction surveying and applications in construction management practice.
How you will learn and be assessed
You will learn by:
You may be assessed by a combination of:
Coursework

Individual presentations

Online tests

Portfolios
Solent's curriculum framework builds on our unique, creative and applied approach to teaching. The transformation of students' lives is at the heart of our mission as a university, and our curriculum – informed by the latest theory – reflects this shared educational vision.
Find out more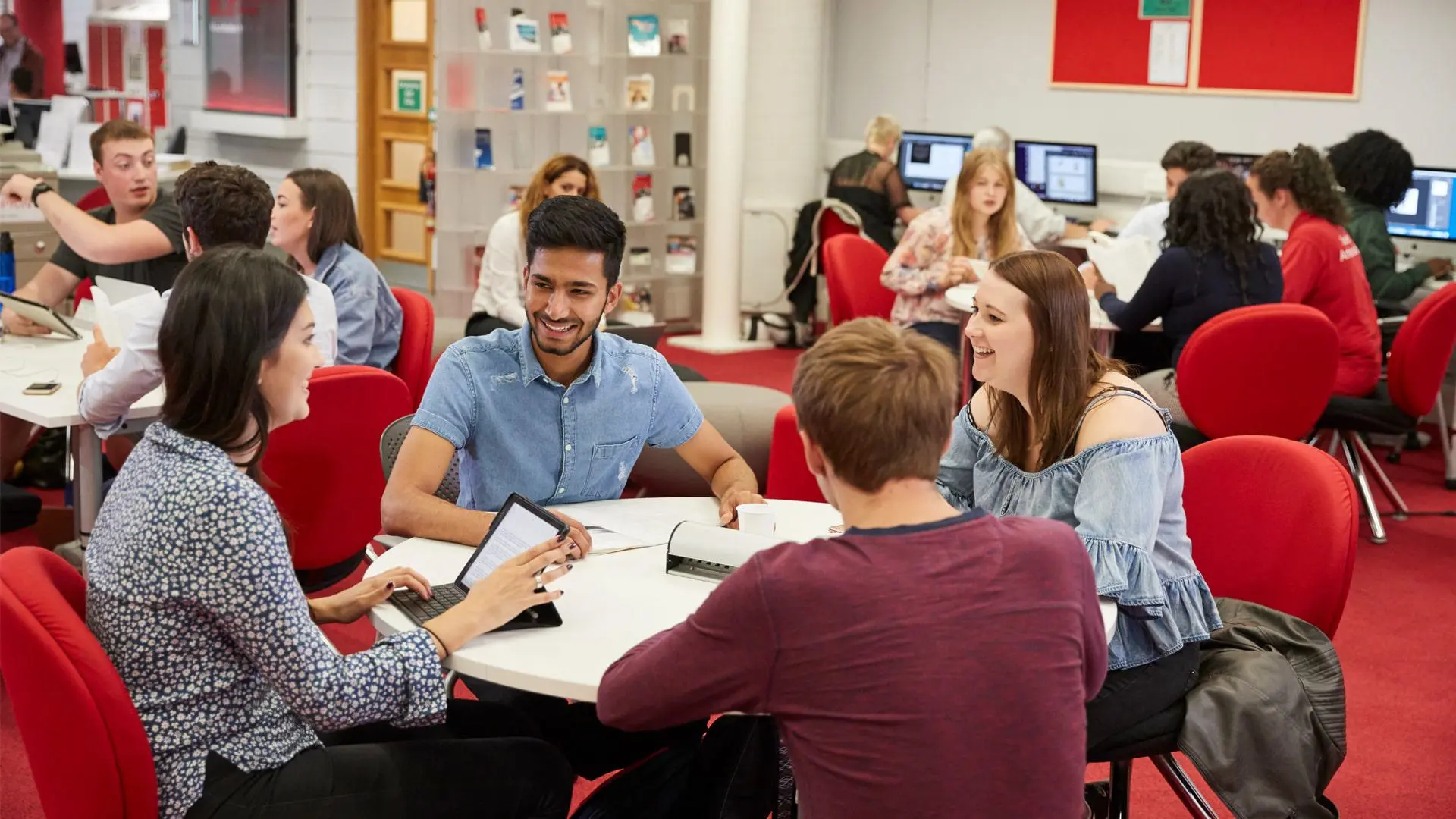 Study support
The student achievement team are on hand to help you succeed during your studies at Solent. They aim to contact you at key times during your time here with personalised information, advice and guidance, by email or phone.
Access Solent provides information, advice and guidance for disabled students.
All students can access Succeed@Solent, Solent's online guide to getting better grades. It offers extensive, practical information and advice on topics such as academic writing, research and presentations.
Why choose the industry?
The construction industry is experiencing growth and is forecast to continue to grow during 2018-2019 at an annual average rate of 1.5% (CITB's Blueprint for Construction 2015-2019 report).
The industry is currently experiencing a skills shortage, which has resulted in an increasing demand for talented graduates who are equipped with the right expertise.
The Built Environment Group has a long history of close relationships with employers and the Chartered Institute of Building (CIOB). Examples of industry contacts include:
Linden Homes
Barratt David Wilson
Midas Construction Ltd
Bouygues – UK
Brymor Construction Ltd
Drew Smith
Galliford Try
Stride Treglown Architects
We also have an employer liaison panel made up of local and national construction companies who contribute to the course with guest lectures, site visits and live case studies, providing a real-life learning environment.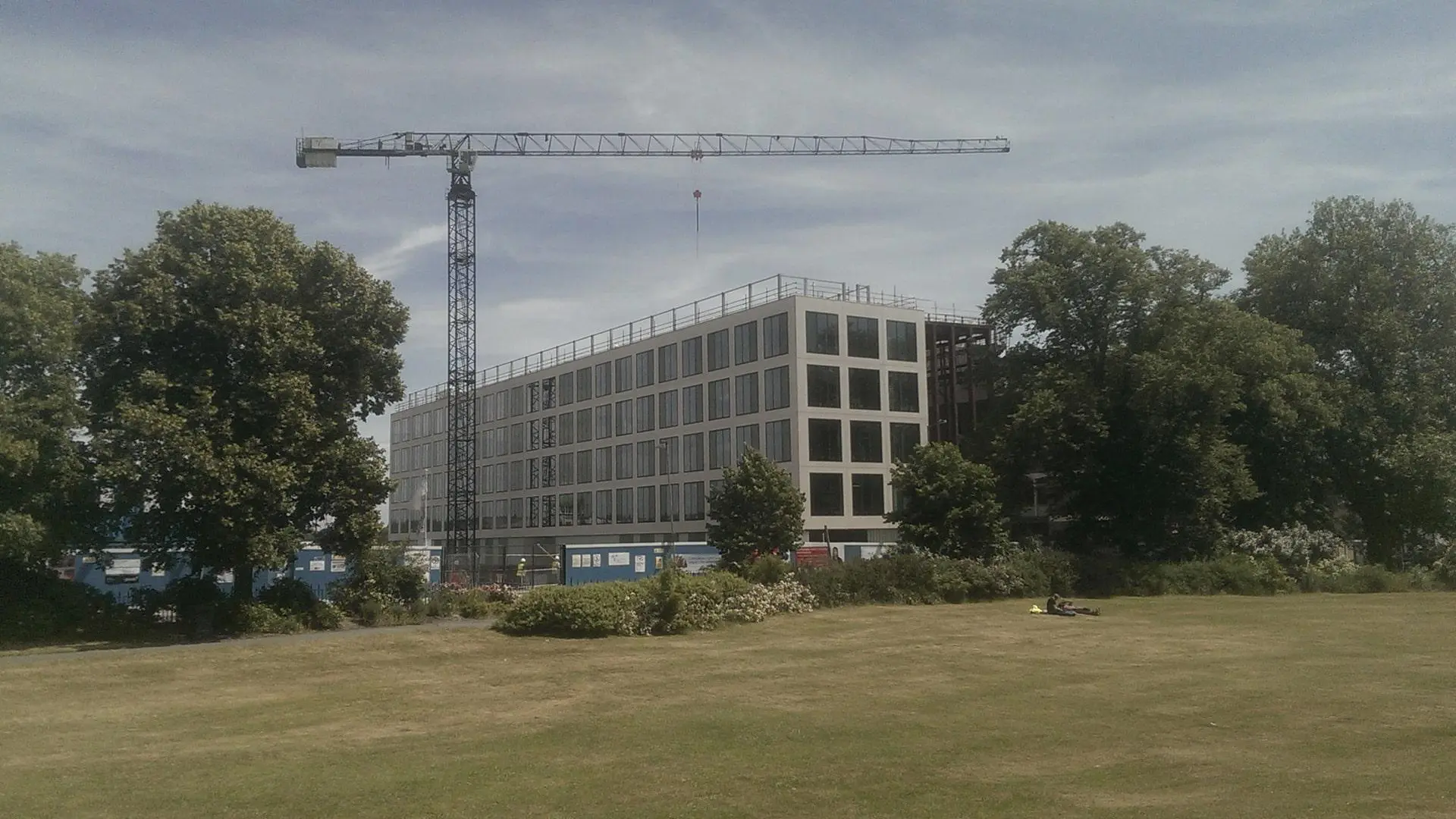 Tuition fees
The tuition fees for the 2023/24 academic year are:
UK, EU (settled status) and Channel Island part-time fees: £4,250 per year

International part-time fees: Students from outside the EU are usually unable to obtain a visa for part-time study. Please visit our visas and immigration page for more information.
For further information, please visit our tuition fees page.
Extra course costs
While most course costs are covered by your tuition fees, some essential resources and optional extras may need to be paid for separately. These additional costs are listed below. For advice on budgeting and managing your money, please contact student.funding@solent.ac.uk.
The 2022/23 other costs are not yet available. For guidance, previous other costs have been:
Compulsory costs:
An Edexcel registration fee will be payable in the first year: £175.20
Students will also be required to have the following personal protective equipment for construction site visits:
Safety boots that conform to EN ISO 20345:2011. S3 category - protective toecap and midsole and a water repellent upper (approximately £60*).
Construction hard hat that conforms to BS EN 397 (approximately £6*).
Builders working gloves suitable for general handling (approximately £3*).
High visibility vest with reflective tape on body and shoulders (approximately £4*).
Outdoor lens safety glasses that conforms to BS EN166. Grade F impact lens and optical class 1. (approximately £7*).
* Prices accurate June 2020.
Bursaries, scholarships and financial support
Solent University offers a range of bursaries and scholarships that provide financial assistance or waive fees for tuition or accommodation. Each bursary or scholarship has specific eligibility criteria. Check out our bursaries and scholarships pages to find out more.
Graduation costs
There is no charge to attend graduation, but you will be required to pay for the rental of your academic gown (approximately £45 per graduate, depending on your award). You may also wish to purchase official photography packages, which range in price from £15 to £200+. Graduation is not compulsory, so if you prefer to have your award sent to you, there is no cost. Extra guest tickets will go on sale after results publication and will be sold on a first-come-first-served basis. The cost per ticket is currently £15. Please note, we do not guarantee there will be any extra tickets available to purchase.
Financial information videos
Student finance in under three minutes

Student funding - the essentials
Entry requirements
Please select an option below:
Key entry requirements
16 points minimum at level 3 from either 6-unit or 3-unit awards
plus 4 GCSE/O Level grade C or above to include English and Maths
or BTEC/Edexcel Advanced GNVQ
or National Certificate Diploma in a Building/Construction related discipline
or relevant Access course
or other qualifications which are considered to be equivalent of the above.
Applications from mature students and non-standard applicants may also be considered - contact admissions for further information by emailing admissions@solent.ac.uk.
For further information about UK qualifications, please contact admissions.
How to apply
Applications for part-time courses are made directly to the University and can be made at any time prior to the start of the course. If you have any questions about applying for this course, please contact the admissions office by emailing admissions@solent.ac.uk.
Alternative entry options
Applications are welcomed from students who do not have the academic qualifications listed above but may be admitted on the basis of relevant experience rather than standard qualifications.
Important note about progression routes:
Progression to a Pearson Higher National Diploma (HND) qualification is not automatically available after completion of this Higher National Certificate (HNC) course.
Solent's HNC is awarded under a Trademark Licence and the final award from this course, although mapped closely to Pearson's programmes, is not a Pearson BTEC Higher National award.
Candidates wishing to progress onto a course at another provider may need to complete additional modules or check with the provider if acceptance to the progression course will be available with the HNC award. Many providers offer recognition of prior learning, but this will be on a case by case basis.
Students graduating from Solent do have progression routes at Solent University to degrees or to other professional qualifications.
Language requirements
Applicants who do not have English as their first language will be required to demonstrate an approved level of proficiency in the use of the English language. The agreed minimum requirements for this course are:
IELTS minimum 6.0 overall with a minimum of 5.5 in each individual component
TOEFL IBT minimum 80 with a minimum of 20 in each individual component
Duolingo English Language Test - 115 overall with minimum of 95 in each component or equivalent.
Qualifications are checked before enrolment, and international students must bring their original certificates or certified copies when coming to study at the University.
Pre-Sessional English programme
The University also offers a pre-sessional English programme for international students who wish to improve their level of English before starting a degree course.
We will prepare you for your future
This course will develop your vocational skills including:
Research
Analysis
Planning
Organisation
We will help you start your career
The Solent Futures team is committed to getting students into great careers.
While you are studying, the team can help you with finding work experience or placements, link you with a mentor, check your CV, or offer one-to-one guidance.
If you're in your final year, we also have graduate job opportunities just for Solent graduates.
Find out more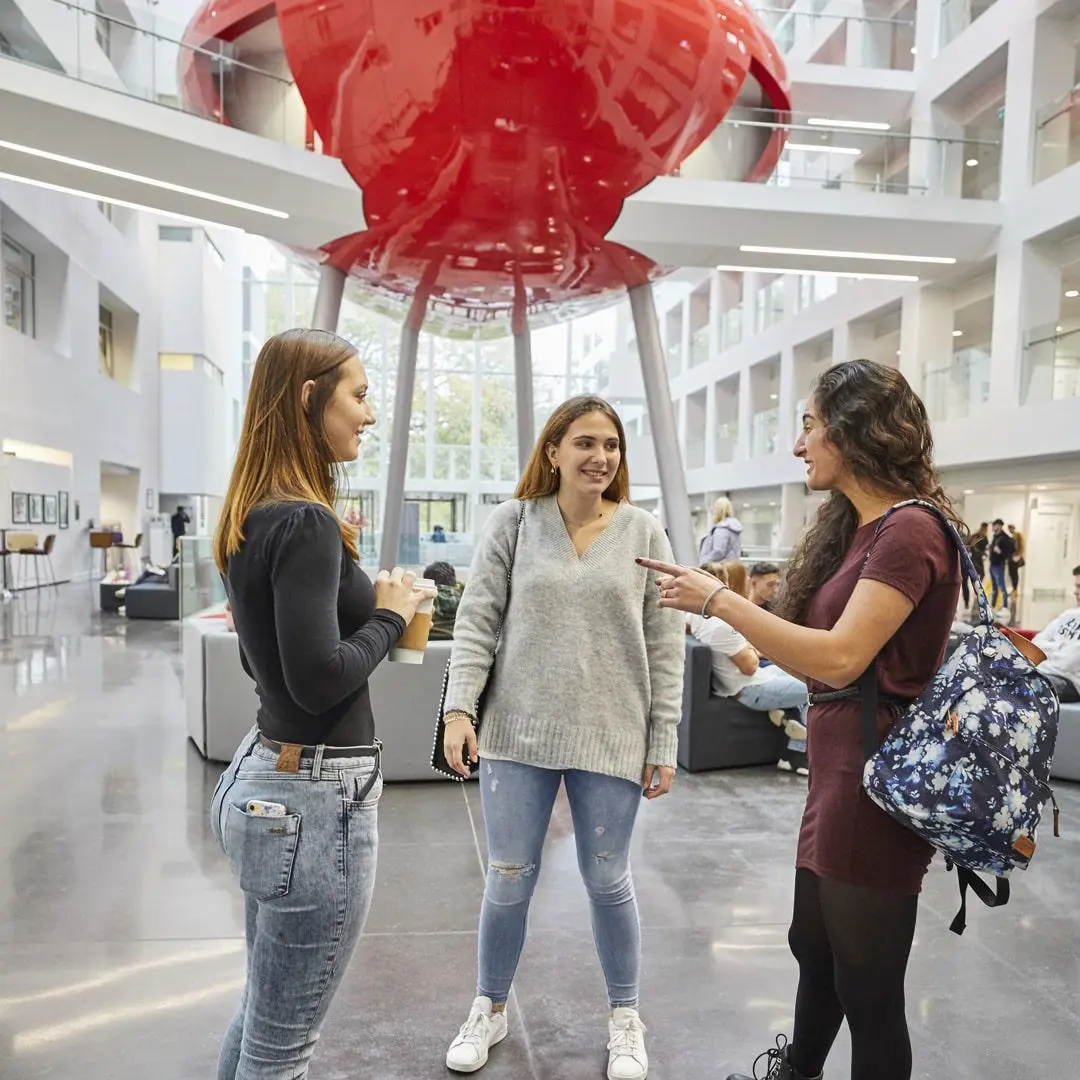 Support at Solent
All students at Solent University have access to a range of specialist support services. Whether you are having financial difficulty, need additional help with academic skills or want advice on setting up your own business you'll find that help is always on hand.
Most of our specialist support services are based around the Student Hub, a central space where you can access all the information and support you may need during your time at University. The Student Hub is the first point of contact if you have any queries relating to your course, including questions about your timetable, options, and assessments and extenuating circumstances.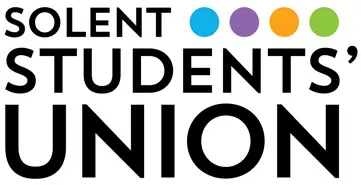 We work in partnership with the University to build a sense of pride and confidence in your Union, University and student experience.
Find out more

Further study
Thinking about studying further than an undergraduate degree? Alumni can get 20% off their postgraduate study.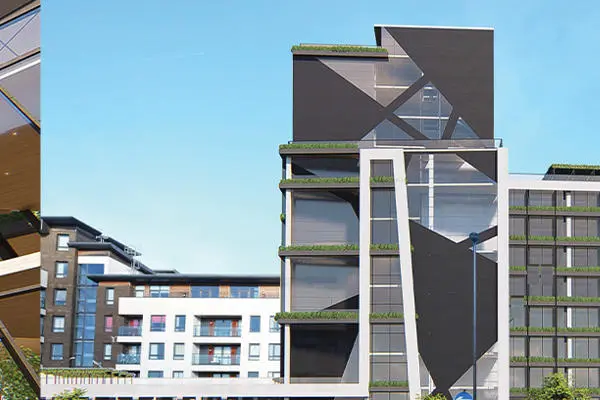 MSc Sustainable Building Design
Solent's MSc Sustainable Building Design course is the ideal way for students from a wide range of academic backgrounds to pursue a career in this exciting and important sector...