Starting in: 2024
4 years with year in industry

3 years

4 years part-time

4 years with foundation year

6 years part-time
Register your interest
UCAS code: H610
Institution code: S30
Why study an electronic engineering degree at Solent University
Get ahead in an electronics career with this professionally accredited programme, combining practical challenges, excellent facilities and teaching from industry specialists and academic researchers.
0

th

UK uni for sustained employment (Longitudinal Educational Outcomes 2022)

0

st

out of 130 institutions for assessment and feedback (NSS 2023)
89% of our electrical and electronic engineering graduates are in highly skilled employment or further study. (Graduate Outcomes 2022)

Access to a range of high-end facilities including 3D printers and laser cutters, PSpice/NI MultiSim software and microcomputer development systems, digital multi-meter signal generators, FLIR cameras and digital signal processing boards.

Taught by passionate specialists with industry experience and research interests in digital signal processing, micro-controller and embedded programming, automation, and various electronic communication and simulation methods.
Course overview
With a broad curriculum covering everything from analogue and digital electronics to contemporary embedded systems, signal processing technologies and modern communications, graduates can expect to seek employment in research and development, maintenance engineering, electronic design, telecommunications and much more.
In the first year, students develop a solid foundation in maths and circuitry before getting to grips with analogue, digital and microcomputer systems. The latter half of the year is focused on developing an understanding of industry software, key professional skills and manufacturing techniques.
These proficiencies will form a solid foundation for the second and third year, where students will study embedded systems and advanced data communications, carry out their own research and undertake a major practical project.
This course is also offered as standard full-time study to students or on a one-day-per-week part-time study basis for professional CPD for staff already in employment.
Student work
Our creative degrees allow our students to develop a critical eye for design with a knowledge of different design approaches and problem solving techniques. Take a look at some of the great work they produce.
Course features
Foundation year available

If you're not quite ready for a full undergraduate degree, there's alternative entry through one of our foundation years

Further studies

After successfully completing your studies, there's an opportunity to continue your studies at Solent

Part-time option

You can study this course part-time

Top-up option

If you have an appropriate Level 5 qualification, you can top it up to a degree in just a year

Specialist facilities

This course has access to specialist facilities

Study abroad

You have the opportunity to study abroad in one of our partner universities for a semester on this course
Who is this course for?
This course is perfect for electronics enthusiasts who wish to combine their knowledge with engineering skills to be able to pursue a career in areas such as electronic design, telecommunications, microcomputers or research and development.  
What does this course lead to?
This course can lead to a career in a range of electronic industries or further study. Graduate opportunities include a range of career paths in electronic design, microcomputer or embedded systems, possibly automation or circuit development.
Solent stories
Hear from Solent alumni about where their careers have taken them and how studying at Solent prepared them for their future.
Read more stories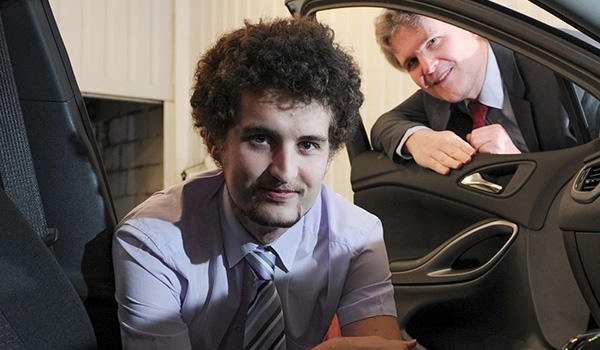 "Solent has it right, however, with industry-focused courses and lecturers."
---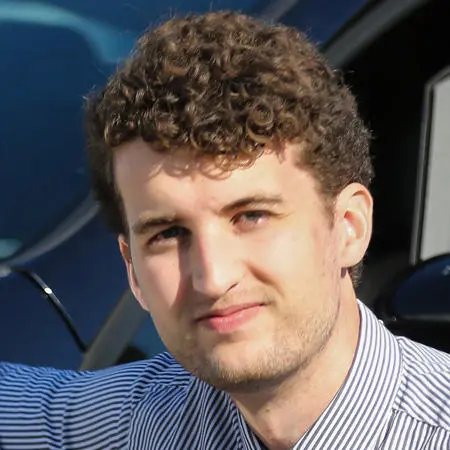 Meet the team
The engineering team has a diverse range of academic and industrial experience and research interests in the fields of digital signal processing, micro-controller and embedded programming, the automation of sensing, capturing and processing data, and a range of electronic communication and simulation methods.
The University cannot guarantee any particular members of staff will teach specific aspects of the course in the future, but will endeavour to ensure the teaching team maintains their balance of experience and qualifications.
Facilities
Electronic engineering students benefit from access to a range of high-end facilities including rapid prototyping equipment, PSpice/NI MultiSim software and microcomputer development systems. Solent University also offers students access to digital multi-meter signal generators, FLIR cameras and digital signal processing (DSP) boards – all of which allow students to better understand how the theory they have learnt links to real workplace scenarios.
Laboratories also include NI MultiSim eCAD software, rapid prototyping equipment with 3D printers and laser cutters, and a wide range of development systems for microcomputer and microcontroller systems.
International opportunities
Broaden your horizons by adding an international dimension to your CV – essential to achieving success in today's fast-changing, global environment.
Studying, working or volunteering in another country could be the experience of a lifetime. Enhance your degree by developing important global skills such as knowledge of other countries, language skills, intercultural awareness, adaptability and confidence.
For more information, please email international.mobility@solent.ac.uk.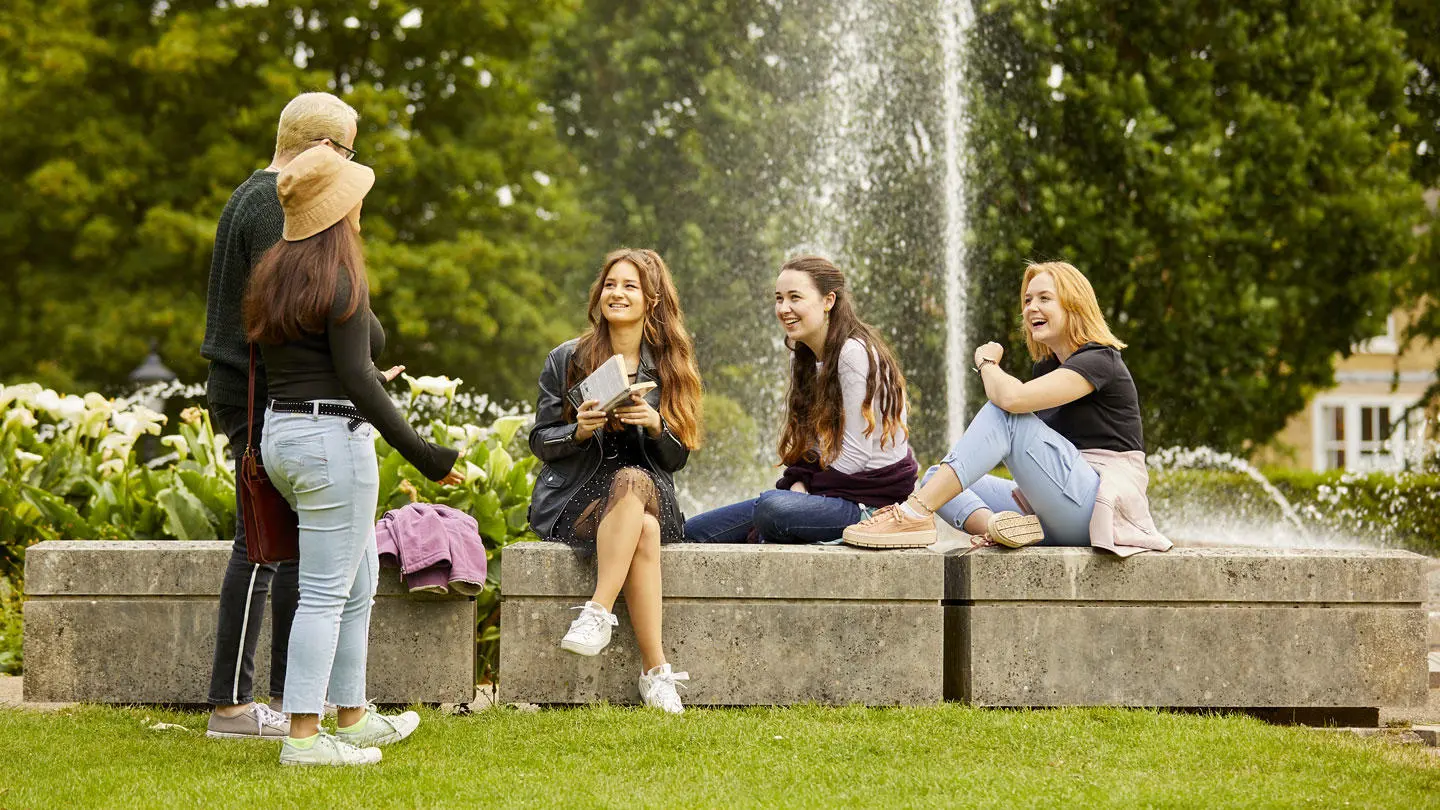 What you'll study
Core modules
Applied Mathematics
On this module you will learn how to apply a range of mathematical techniques to realistic engineering problems. You will use basic algebra and solve simultaneous equations and equations of straight lines to answer engineering problems around linked variables in mechanics and electronics.
Introduction to Electronics
This module is designed to introduce you to the electrical and electronic principles necessary to analyse circuit behaviour and design. It also provides the foundation for further study of more specialised electrical/electronic engineering techniques used later in your course.
Analogue and Digital Electronics
This module sits within the circuit theme and is designed to give you an introduction to the basic terminology, concepts and devices used in electronic circuits.
Manufacturing Principles
This module helps you to develop an awareness of the factors affecting the selection of materials and processes used in manufacturing a product. It does this by comparing the attributes of materials and the suitability of processes in the light of the external factors that need to be considered when developing the product design specification.
Microprocessor Systems
Almost all modern engineering systems contain microcomputer systems, which are especially important in the development of industry 4.0. This module is designed to introduce you to this area and develop your knowledge of the theory and practice of structured programming through high-level language.
Professional Engineering Skills
This module will introduce you to the profession of engineering. This includes both theoretical and professional skills relating to the role of the professional engineer and also supports your transition into higher education.
How you will learn and be assessed
You will learn by:
You may be assessed by a combination of:
Portfolios

Group presentations

Individual presentations

Written exams

Practical exams
Solent's curriculum framework builds on our unique, creative and applied approach to teaching. The transformation of students' lives is at the heart of our mission as a university, and our curriculum – informed by the latest theory – reflects this shared educational vision.
Find out more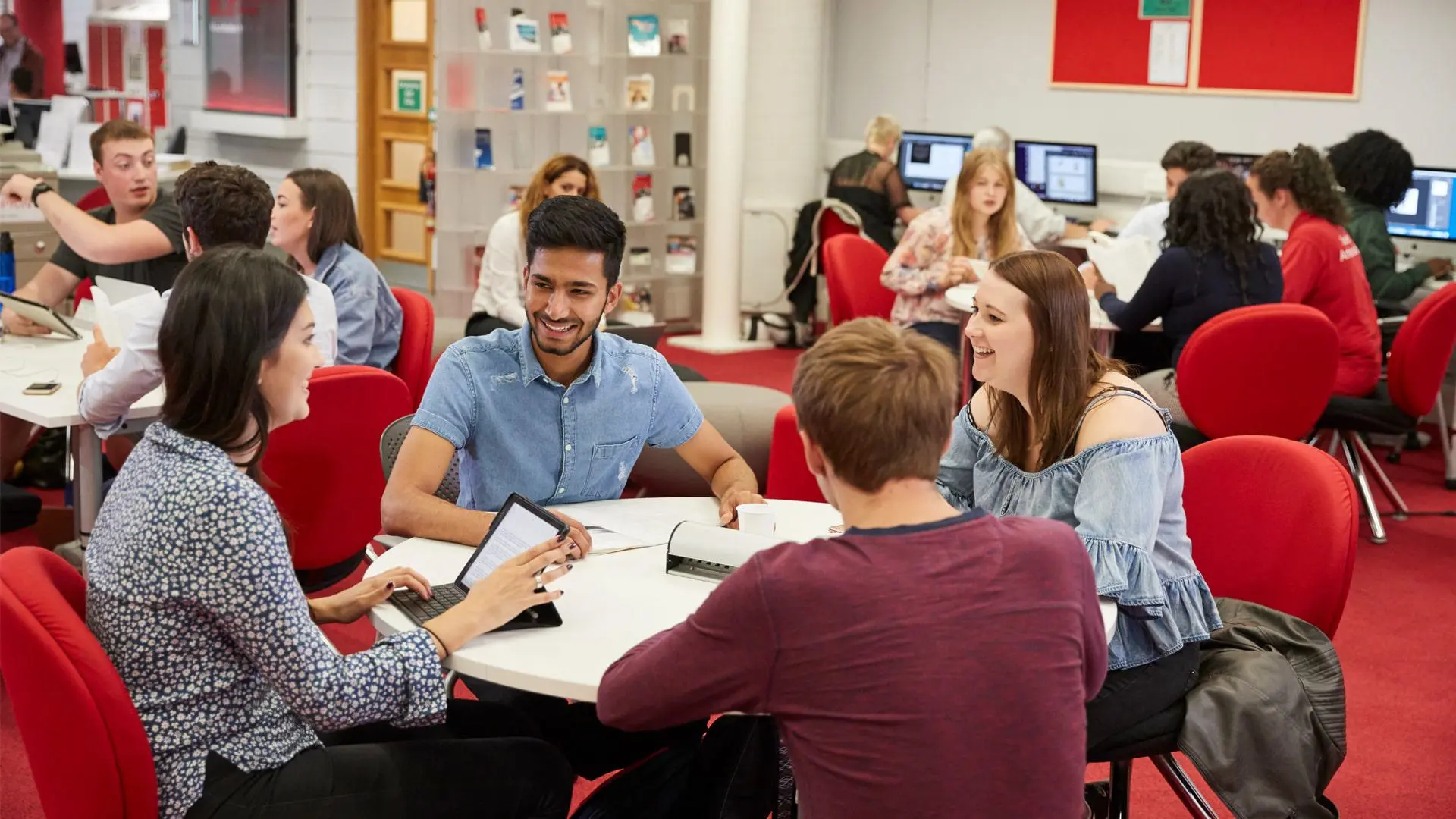 Study support
The student achievement team are on hand to help you succeed during your studies at Solent. They aim to contact you at key times during your time here with personalised information, advice and guidance, by email or phone.
Access Solent provides information, advice and guidance for disabled students.
All students can access Succeed@Solent, Solent's online guide to getting better grades. It offers extensive, practical information and advice on topics such as academic writing, research and presentations.
Why choose the industry?
It is estimated that there is an annual shortfall of 81,000 professional engineers in the UK alone. This critical skills gap is thought to be affecting the UK's ability to stay competitive, implying that demand for engineering professionals is likely to rise.
This course aims to provide students with the knowledge that electronic engineering employment will require. These range from essential mathematical concepts to circuitry, automation, data communications and signal processing skills. Critically, past students have been able to gain an insight into real-life engineering problems, tackling projects defined for them by our network of industry contacts.
Students are encouraged to interact with the industry throughout the curriculum. In previous years, Solent's engineering students have had the opportunity to work closely with employers such as Rolls-Royce, SAAB, Sea Eye, TUV and Coopervision. The Institution of Engineering and Technology and the Wessex Round Table of Inventors (WRTI) have also held regular local professional development events on campus.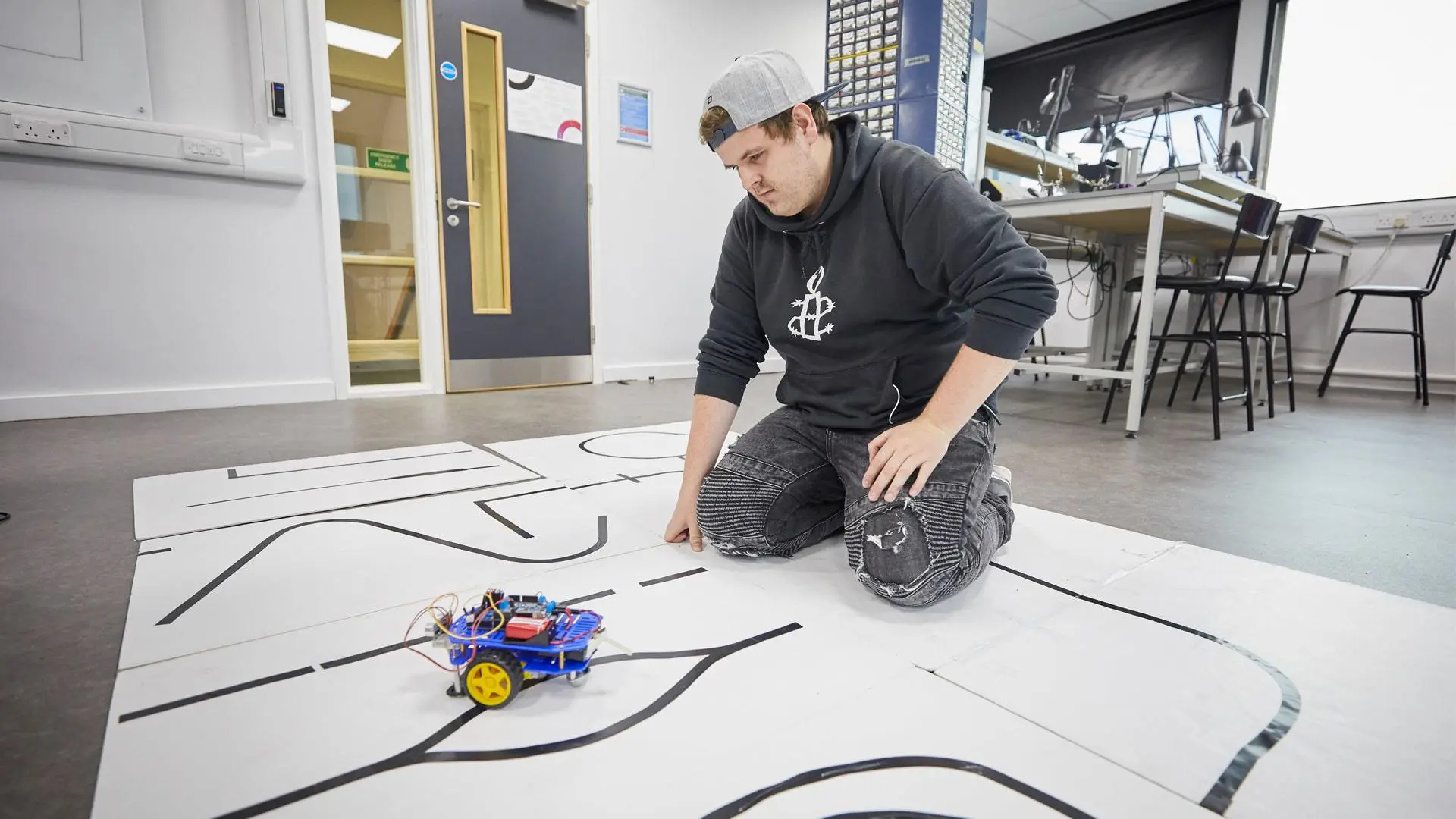 Tuition fees
The tuition fees for the 2024/25 academic year are:
UK, EU (settled status) and Channel Island full-time fees: £9,250 per year

International full-time fees: £16,125 per year
For further information, please visit our tuition fees page.
Extra course costs
While most course costs are covered by your tuition fees, some essential resources and optional extras may need to be paid for separately. These additional costs are listed below. For advice on budgeting and managing your money, please contact student.funding@solent.ac.uk.
The 2024/25 other costs are: 
Optional costs
Stationery and local travel to industry for interest visits: £200
Minor materials cost for final major project: approximately £50
Bursaries, scholarships and financial support
Solent University offers a range of bursaries and scholarships that provide financial assistance or waive fees for tuition or accommodation. Each bursary or scholarship has specific eligibility criteria. Check out our bursaries and scholarships pages to find out more.
Graduation costs
There is no charge to attend graduation, but you will be required to pay for the rental of your academic gown (approximately £45 per graduate, depending on your award). You may also wish to purchase official photography packages, which range in price from £15 to £200+. Graduation is not compulsory, so if you prefer to have your award sent to you, there is no cost. Extra guest tickets will go on sale after results publication and will be sold on a first-come-first-served basis. The cost per ticket is currently £15. Please note, we do not guarantee there will be any extra tickets available to purchase.
Entry requirements
Please select an option below:
Key entry requirements
112-128 UCAS tariff points
A minimum of two completed A-levels (one A-Level in a maths or science subject), a STEM based BTEC Extended Diploma at DMM or a STEM based BTEC Diploma at D*D, normally in a relevant numerate or technology subject, T-level Merit or equivalent qualification, or a combination of qualifications which comply with the minimum entry requirement of 112 UCAS points.
A BTEC Subsidiary Diploma will be considered in conjunction with other qualifications.
Entry to year two full-time, or year three part-time, can be considered for applicants with a relevant HNC or equivalent qualification.
For further information about UK qualifications, please contact admissions.
Key entry requirements
As a general guide, we look for qualifications that are equivalent to the British high school A-levels.
If you are applying from outside the UK, find information about entry requirements, visas and agents for your country here.
For further information about EU qualifications, please contact admissions.
Key entry requirements
As a general guide, we look for qualifications that are equivalent to the British high school A-levels.
If you are applying from outside the UK, find information about entry requirements, visas and agents for your country here.
For further information about international qualifications, please contact admissions.
Note to all international students requiring a visa
All international applicants need to be aware that the English language requirements to attend Solent University, and the English language requirements to obtain a visa from the Home Office, may be different. This means that if you meet the Solent University language requirement to gain a place on the course, you may still have to meet additional requirements to be granted with a visa by the Home Office.
We strongly advise all applicants to visit the Home Office website which outlines all the requirements for a successful visa application and to take a look at our 2023 course entry statement document.
How to apply
Full-time
Any student applying for the first year of a full-time/sandwich undergraduate course must apply through UCAS (University and Colleges Admissions Service). This includes mature, overseas and EU students.
Nearly all schools and colleges offer their students the facility of applying electronically through the UCAS website using 'Apply'; it may also be used by those applying independently in the UK and overseas. This facility and all course information can be found on the UCAS website: www.ucas.com.
Your application should reach UCAS by 31 January if you hope to enter a course the following autumn. Early application is advised for the most popular subject areas. Late applications may be made until the end of June. The UCAS Code for the University is S30, code name SOLNT.
Find out what happens after you apply
Contextual offers
Solent endeavours to offer learning opportunities to students from all backgrounds. When we receive and review an application, we take into consideration the context and personal circumstances of applicants when making a decision, which means our advertised entry tariff could be reduced.
Alternative entry options
Top-up route
We welcome applications from students currently studying a Foundation Degree, DipHE, HNC, HND or modules of an undergraduate degree course at another university, who wish to enter directly into Years 2 or 3 of one of our undergraduate degree courses. Please contact our admissions team for more information: contact us
Part-time route
Applications for part-time and distance learning courses are made directly to the University and can be made at any time prior to the start of the course. If you have any questions about applying for this course, please contact the admissions office by emailing admissions@solent.ac.uk.
Language requirements
Applicants who do not have English as their first language will be required to demonstrate an approved level of proficiency in the use of the English language. The agreed minimum requirements for this course are:
IELTS minimum 6.0 overall with a minimum of 5.5 in each individual component
TOEFL IBT minimum 80 with a minimum of 20 in each individual component
Duolingo English Language Test - 115 overall with minimum of 95 in each component or equivalent.
Qualifications are checked before enrolment, and international students must bring their original certificates or certified copies when coming to study at the University.
Pre-Sessional English programme
The University also offers a pre-sessional English programme for international students who wish to improve their level of English before starting a degree course.
We will prepare you for your future
Suitable roles for graduates include:
Research and development
Maintenance engineering
Manufacturing automation
Telecommunications
Project management (defence procurement).
We will help you start your career
The Solent Futures team is committed to getting students into great careers.
While you are studying, the team can help you with finding work experience or placements, link you with a mentor, check your CV, or offer one-to-one guidance.
If you're in your final year, we also have graduate job opportunities just for Solent graduates.
Find out more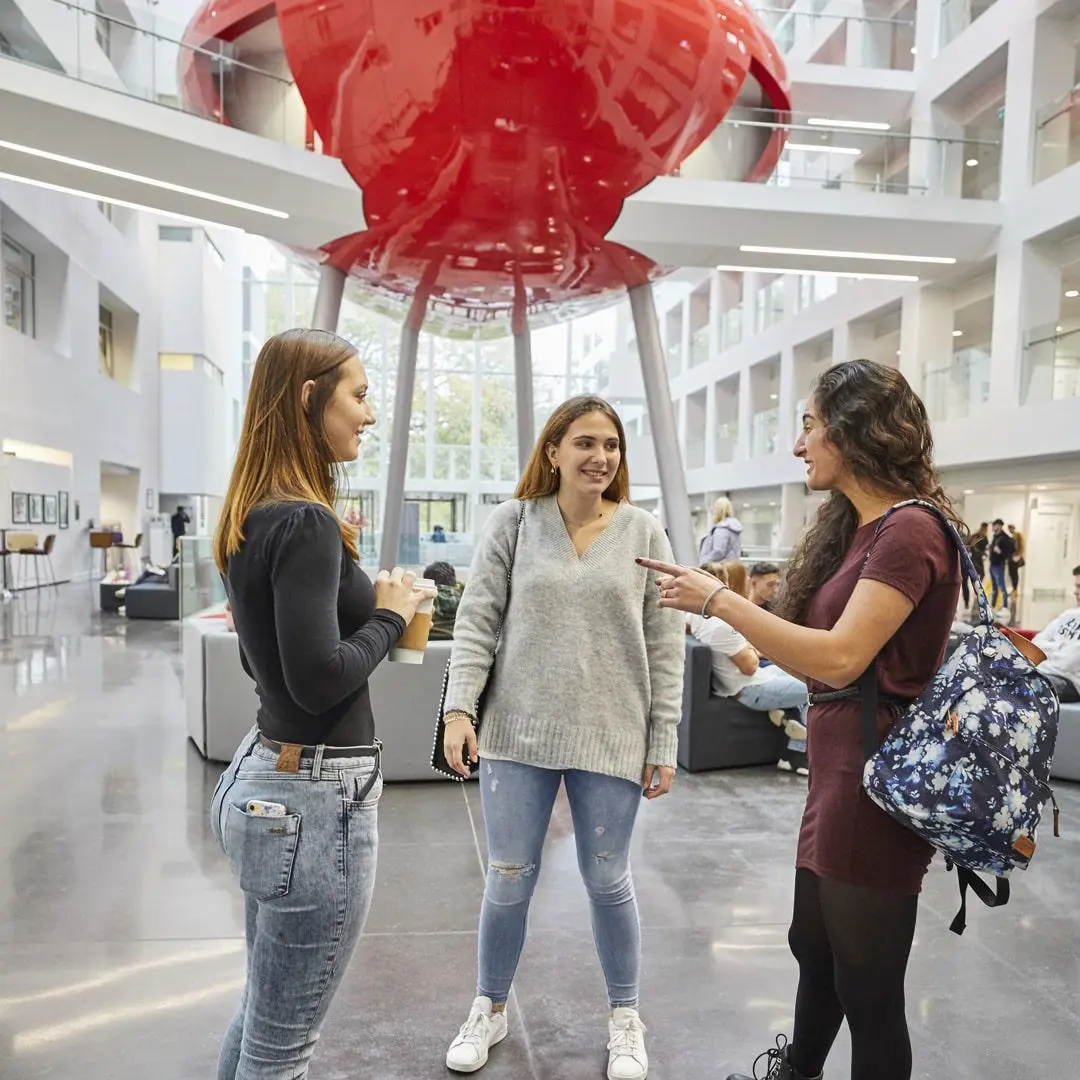 Support at Solent
All students at Solent University have access to a range of specialist support services. Whether you are having financial difficulty, need additional help with academic skills or want advice on setting up your own business you'll find that help is always on hand.
Most of our specialist support services are based around the Student Hub, a central space where you can access all the information and support you may need during your time at University. The Student Hub is the first point of contact if you have any queries relating to your course, including questions about your timetable, options, and assessments and extenuating circumstances.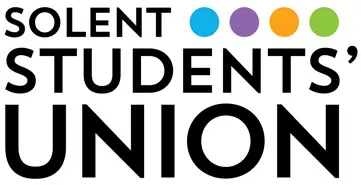 We work in partnership with the University to build a sense of pride and confidence in your Union, University and student experience.
Find out more


Make your application
4 years with year in industry

3 years

4 years part-time

4 years with foundation year

6 years part-time


Not ready to apply?
Come to an open day