3 years

4 years with foundation year
UCAS code: IL01
Institution code: S30
Why study an illustration degree at Solent University
Turn the art of your imagination into crafted illustrations and build your portfolio using dedicated multi-media facilities and art studios.
0

th

in the sector for graduate start-ups

0

rd

most affordable city for students in the UK (Student Living Index 2022, NatWest)
Our academic team includes professionals with excellent links with industry, enabling you to work on projects from real clients.

Access specialist print room facilities, including screen-printing, letterpress and etching presses.

You will build a professional portfolio to evidence your experience.

Some of our graduates have been given the opportunity to exhibit their work, both in Southampton and London.

Enter industry competitions to gain exposure for your creative work.

A creative, multi-disciplinary environment for world-leading research in Media, Culture and the Arts – you will learn from experts in their field.
Course overview
In dedicated studio space, you'll have the room, equipment and academic support to reach your full potential. You'll study a variety of modules such as Orientation, Concepts and Themes, Visual Language, Critical Discourse, Editorial, The Society of Superstition and Phobias and Research and Authorship; with options to specialise in your preferred area of creativity.
You'll also propose, plan and produce a body of work that will draw together your technical and conceptual skills and demonstrate competence in studio protocols and proficiency in applying methods, materials and technologies. This innovative degree explores the art of illustration and visual communication in children's and adult's narrative, together with editorial and journalistic illustration which explores new approaches to contemporary illustration.
You will be encouraged to experiment and develop your own voice in an environment where you will feel free to take risks, and be ambitious in developing your personal approach to visual art as either a practitioner or critic and theorist. To underpin creativity and encourage understanding of transferable skills and management of learning, emphasis is placed on gaining hands-on practice, from working in the print room to drawing on the streets, and working on projects and case studies to gain experience of working on live briefs.
In previous years, students have been given the opportunity to exhibit, both in Southampton and London, and to have their work seen by a collection of art directors and agencies. Past students have also been encouraged to enter industry competitions to gain exposure for their creative work and have also been able to publish and print their work through our in-house printing organisation to sell at artists' book fairs.
Course features
Foundation year available

If you're not quite ready for a full undergraduate degree, there's alternative entry through one of our foundation years

Further studies

After successfully completing your studies, there's an opportunity to continue your studies at Solent

Specialist facilities

This course has access to specialist facilities

Top-up option

If you have an appropriate Level 5 qualification, you can top it up to a degree in just a year
Who is this course for?
Solent's BA (Hons) Illustration programme is perfect for students from a creative background, who are self-motivated and active in their desire to develop their visual language and understanding of the creative process in the field of illustration and beyond.
What does this course lead to?
Upon completion of this course, you will have the opportunity to work in a variety of roles such as freelancing, working as an art worker in a publisher or design house – or even working in the film industry producing concept art for animation projects.
Graduates will have developed a professional portfolio and will be well positioned to progress into further study at postgraduate level.

Meet the team
Students study under the guidance of a supportive academic team, which includes award-winning staff who have diverse experience, and many of whom have come from or are still practicing within industry as consultants, researchers and freelance artists or illustrators. The course team has strong links with a variety of clients, including local organisations such as Southampton City Council, and design bodies including D&AD and the Association of Illustrators.
The University cannot guarantee any particular members of staff will teach specific aspects of the course in the future, but will endeavour to ensure the teaching team maintains their balance of experience and qualifications.
Facilities
You'll make extensive use of our print room facilities, including screen printing, letterpress and etching presses. Students have free access to dedicated studio space at our Below Bar campus where they are able to experiment with a wide variety of media including intaglio and silkscreen print making, photography, digital imaging, drawing and painting to discover their own style.
The creative space also boasts an in-house publishing press, which brings together industry-standard digital with traditional printing resources for student publications. In addition, there are letterpress, print-making, drawing and bookbinding facilities, all of which are designed to aid students' journeys from initial concepts through to producing a final product for their portfolio.
Core modules
Reading Visual Culture
On this module you will undertake research about visual communication, e.g. the study of visual communication histories, styles, influences, models, and approaches.
Orientation
On this module you will learn specific skills in the professional use of adobe creative suite, digital and analogue photographic processes, photo stencil screen printing, intaglio and letterpress printing, book binding and using the 3D workshop.
Stereotypes and Tribes
In this module you will investigate and explore the visual language of different sections of society. From this research you will develop applied visual language to illustrate and communicate these markings.
History and Critique
Through this module you will come to understand the concepts and reasons of the cultural movement 'Modernity' and the effects on society and the individual.
Progression
In this module you will apply the analogue and digital skills acquired in the Orientation module over three individual projects. These will give you freedom to utilise the various methods of production in these visual outcomes.
Visual Language
In this module we explore how text and image can work and support each and are a vital part of contemporary creative production, from zines and album covers, protest or posters, performance and animated gifs.
How you will learn and be assessed
You will learn by:
You may be assessed by a combination of:
Visual methods

Creative design projects

Assignments
Solent's curriculum framework builds on our unique, creative and applied approach to teaching. The transformation of students' lives is at the heart of our mission as a university, and our curriculum – informed by the latest theory – reflects this shared educational vision.
Find out more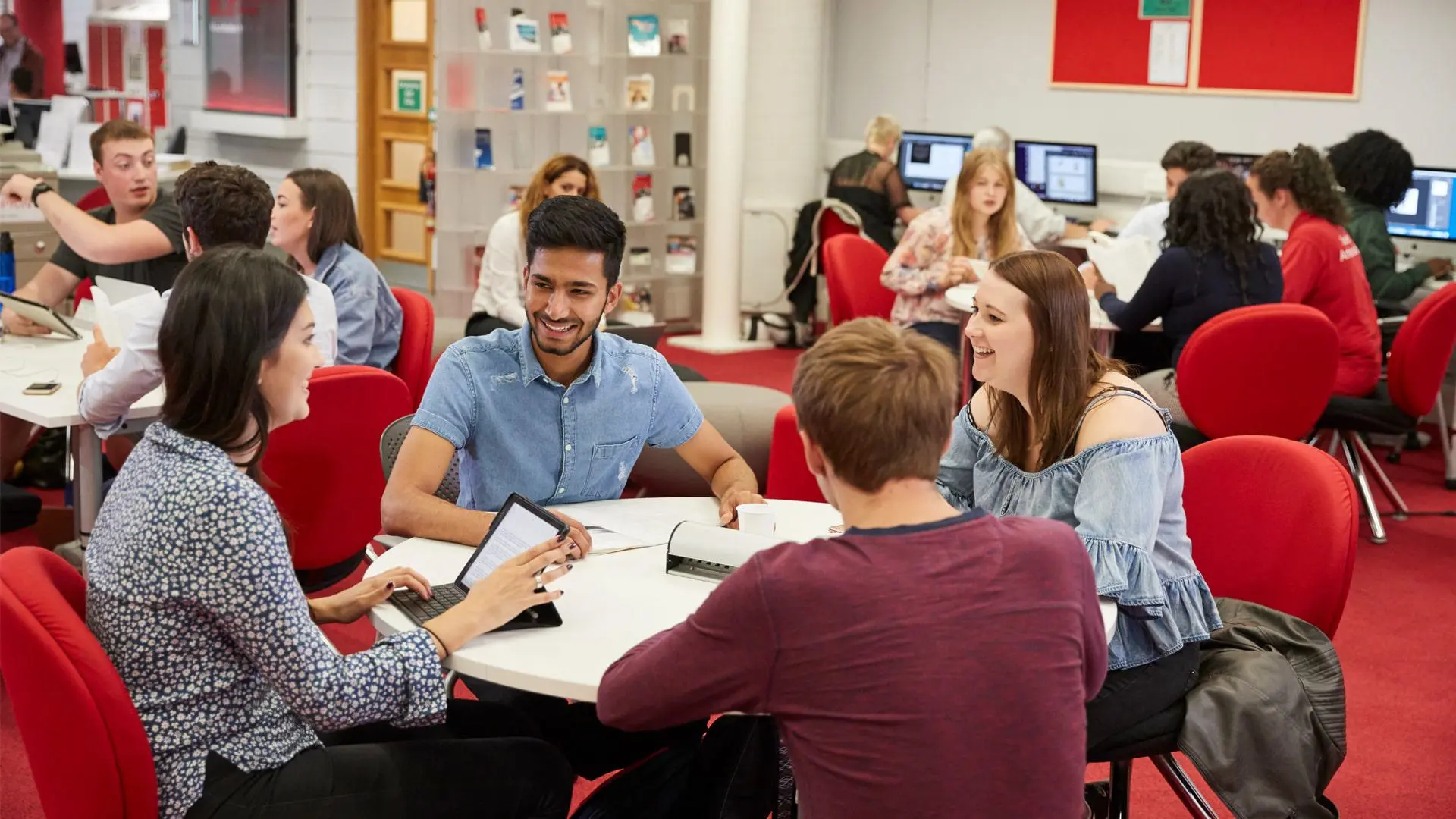 Study support
The student achievement team are on hand to help you succeed during your studies at Solent. They aim to contact you at key times during your time here with personalised information, advice and guidance, by email or phone.
Access Solent provides information, advice and guidance for disabled students.
All students can access Succeed@Solent, Solent's online guide to getting better grades. It offers extensive, practical information and advice on topics such as academic writing, research and presentations.
Why choose the industry?
The creative industries are in a position of strength with 2.61 million people currently employed within the creative economy and 908,000 people in creative roles working outside the creative industries in the wider economy (Building a Creative Nation: The Next Decade).
Much of the industry works on a freelance basis, however in-house opportunities are also available in a wide variety of organisations, from publishers to advertising and design agencies, and the public sector. In addition to fiction illustration, graduates could also work in fields such as fashion, textbook publication, architectural or medical illustration, and website and games production.
Solent University's illustration degree will help prepare graduates for a wealth of roles within these creative industries.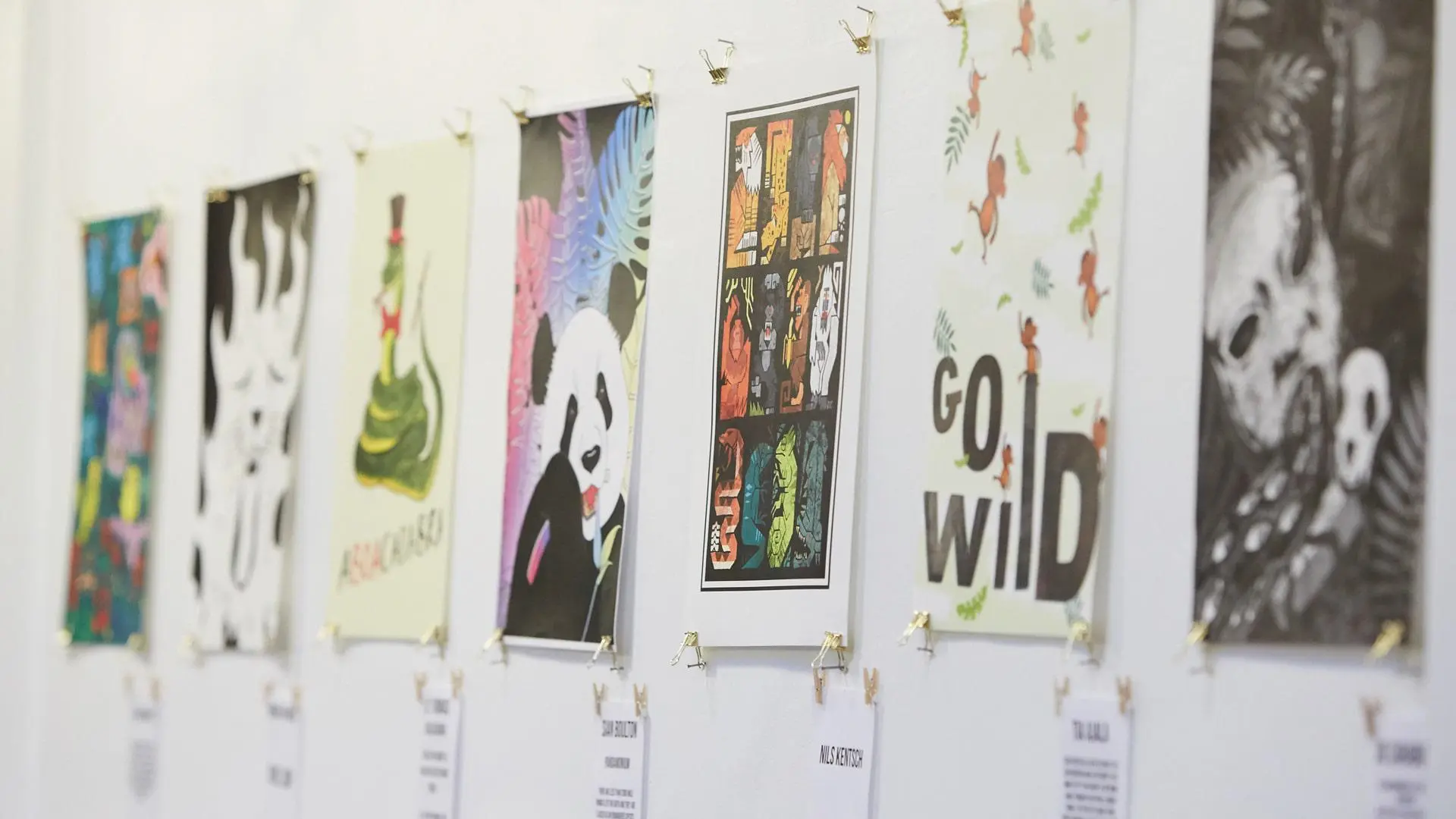 Tuition fees
The tuition fees for the 2023/24 academic year are:
UK, EU (settled status) and Channel Island full-time fees: £9,250 per year

International full-time fees: £15,000 per year
For further information, please visit our tuition fees page.
Extra course costs
While most course costs are covered by your tuition fees, some essential resources and optional extras may need to be paid for separately. These additional costs are listed below. For advice on budgeting and managing your money, please contact student.funding@solent.ac.uk.
The 2022/23 other costs are not yet available. For guidance, previous other costs have been: 
Optional costs:
Optional trip to Amsterdam – cost is based on current air fares and accommodation prices.
General art materials may cost up-to £100 depending on individual needs.
Printing cost via studio laser print at 20p per copy.
Bursaries, scholarships and financial support
Solent University offers a range of bursaries and scholarships that provide financial assistance or waive fees for tuition or accommodation. Each bursary or scholarship has specific eligibility criteria. Check out our bursaries and scholarships pages to find out more.
Graduation costs
There is no charge to attend graduation, but you will be required to pay for the rental of your academic gown (approximately £45 per graduate, depending on your award). You may also wish to purchase official photography packages, which range in price from £15 to £200+. Graduation is not compulsory, so if you prefer to have your award sent to you, there is no cost. Extra guest tickets will go on sale after results publication and will be sold on a first-come-first-served basis. The cost per ticket is currently £15. Please note, we do not guarantee there will be any extra tickets available to purchase.
Financial information videos
Entry requirements
Please select an option below:
Key entry requirements
112-128 UCAS tariff points
A minimum of two completed A-levels in an relevant subject, a BTEC Extended Diploma at DMM or BTEC Diploma at D*D*, or equivalent qualification, or a combination of qualifications which comply with the minimum entry requirement of 112 UCAS points.
UK applicants will be asked to attend a portfolio viewing.
Direct entry into second or third year may be considered for this course
Applicants over the age of 21 will be considered based on relevant experience, without the tariff point requirements.
For further information about UK qualifications, please contact admissions.
Key entry requirements
As a general guide, we look for qualifications that are equivalent to the British high school A-levels.
Applicants from outside the UK will be required to submit an electronic portfolio for consideration.
If you are applying from outside the UK, find information about entry requirements, visas and agents for your country here.
For further information about EU qualifications, please contact admissions.
Key entry requirements
As a general guide, we look for qualifications that are equivalent to the British high school A-levels.
Applicants from outside the UK will be required to submit an electronic portfolio for consideration.
If you are applying from outside the UK, find information about entry requirements, visas and agents for your country here.
For further information about UK, EU and international qualifications, please contact admissions.
Note to all international students requiring a visa:
All international applicants need to be aware that the English language requirements to attend Solent University, and the English language requirements to obtain a visa from the Home Office, may be different. This means that if you meet the Solent University language requirement to gain a place on the course, you may still have to meet additional requirements to be granted with a visa by the Home Office.
We strongly advise all applicants to visit the Home Office website which outlines all the requirements for a successful visa application and to take a look at this PDF document which outlines both Solent University and Home Office requirements for a number of language tests.
How to apply
Full-time
Any student applying for the first year of a full-time/sandwich undergraduate course must apply through UCAS (University and Colleges Admissions Service). This includes mature, overseas and EU students.
Nearly all schools and colleges offer their students the facility of applying electronically through the UCAS website using 'Apply'; it may also be used by those applying independently in the UK and overseas. This facility and all course information can be found on the UCAS website: www.ucas.com.
Your application should reach UCAS by 25 January if you hope to enter a course the following autumn. Early application is advised for the most popular subject areas. Late applications may be made until the end of June. The UCAS Code for the University is S30, code name SOLNT.
Find out what happens after you apply
Contextual offers
Solent endeavours to offer learning opportunities to students from all backgrounds. When we receive and review an application, we take into consideration the context and personal circumstances of applicants when making a decision, which means our advertised entry tariff could be reduced.
Alternative entry options
Top-up route:
We welcome applications from students currently studying a Foundation Degree, DipHE, HNC, HND or modules of an undergraduate degree course at another university, who wish to enter directly into Years 2 or 3 of one of our undergraduate degree courses. Please contact our admissions team for more information: contact us
Language requirements
Applicants who do not have English as their first language will be required to demonstrate an approved level of proficiency in the use of the English language. The agreed minimum requirements for this course are:
IELTS minimum 6.0 overall with a minimum of 5.5 in each individual component
TOEFL IBT minimum 80 with a minimum of 20 in each individual component
Duolingo English Language Test - 115 overall with minimum of 95 in each component or equivalent.
Qualifications are checked before enrolment, and international students must bring their original certificates or certified copies when coming to study at the University.
Pre-Sessional English programme
The University also offers a pre-sessional English programme for international students who wish to improve their level of English before starting a degree course.
We will prepare you for your future
Solent's Illustration course will prepare you for employment in a variety of roles including:
Freelancer
Book illustration
Editorial illustration
Design-house Artworker
Junior Designer
Animation
We will help you start your career
The Solent Futures team is committed to getting students into great careers.
While you are studying, the team can help you with finding work experience or placements, link you with a mentor, check your CV, or offer one-to-one guidance.
If you're in your final year, we also have graduate job opportunities just for Solent graduates.
Find out more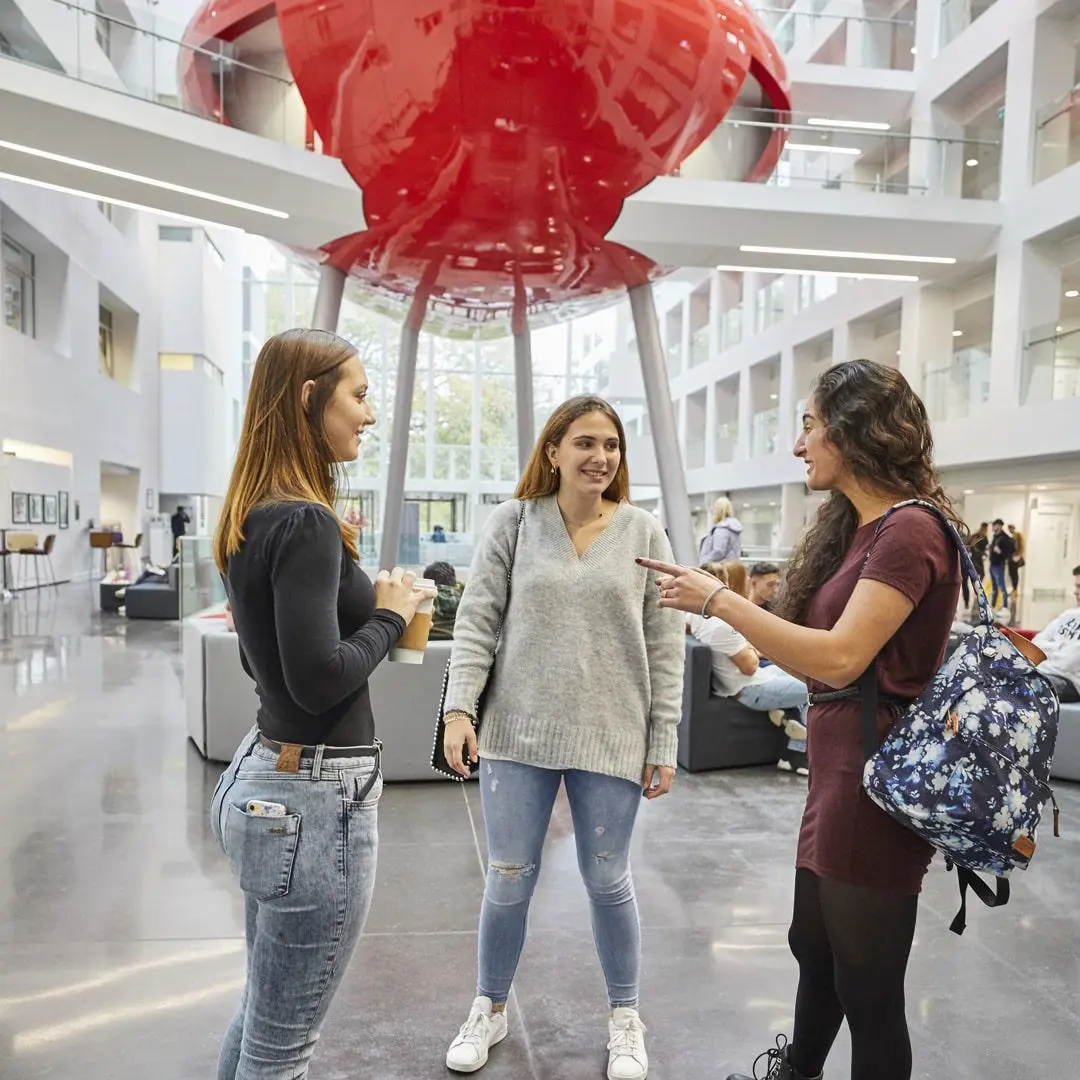 Support at Solent
All students at Solent University have access to a range of specialist support services. Whether you are having financial difficulty, need additional help with academic skills or want advice on setting up your own business you'll find that help is always on hand.
Most of our specialist support services are based around the Student Hub, a central space where you can access all the information and support you may need during your time at University. The Student Hub is the first point of contact if you have any queries relating to your course, including questions about your timetable, options, and assessments and extenuating circumstances.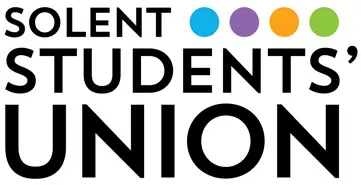 We work in partnership with the University to build a sense of pride and confidence in your Union, University and student experience.
Find out more

Further study
Thinking about studying further than an undergraduate degree? Alumni can get 20% off their postgraduate study.
MA Visual Communication
Do you have an eye for design? Would you like to help influence the future of visual communications? Solent University's MA Visual Communication programme is ideally suited to...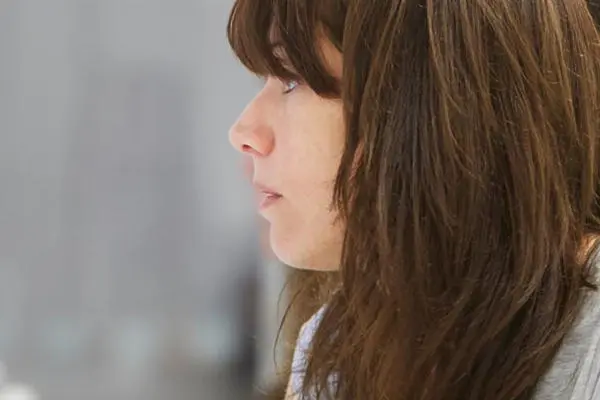 MSc Digital Design
Are you passionate about the web? Would you like to help businesses reach and implement creative online solutions? Solent University's MSc Digital Design programme teaches...