Why study a marine engineering degree cadetship at Solent University
Benefit from a maritime cadetship programme (supported by a sponsoring company) to build your skills as engineering officer in renowned Warsash Maritime School with its industry-leading facilities.
£

0

m

investment in our campus and industry-standard facilities
A world-class hub of maritime excellence with over 70 years' history of maritime education, and an international reputation for quality.

Cadetships are fully sponsored by shipping or maritime companies.

Time at sea is built into the course, offering real-world experience.

You will access a full range of industry-leading training facilities, including an engineering workshop with facilities for bench/hand fitting, use of machine tools, welding, marine power plant and electrical maintenance.

As an engineer officer cadet, you will spend around 450 hours in the workshop, where you can learn and develop practical skills, such as use and care of hand tools, drilling machines, lathes and welding.

Our maritime training facilities are among the world's best with a UK-leading simulation centre that allows for digital twinning of specific vessels or ports; a dedicated fire training school; and the UK's only manned model ship handling centre.

Solent graduates have gone on to roles with companies including Bibby, Aberdeen; Lloyd's Register, London; Odjfjell Tankers, Bergen; Cargill, Geneva; Carnival UK; P&O Cruises, Cunard, and the International Maritime Organization (IMO).

Study in the heart of Southampton – a major hub in the UK and European maritime and shipping industry.

Through the new Centre for Marine Sustainability, Solent is a leader in the creation, sharing, and application of insight, innovation, and knowledge for safe, sustainable seas – you will learn direct from leading experts in their field.
Course overview
This innovative course combines the benefits of a maritime cadetship programme, supported by a sponsoring company and offering extensive hands-on training at sea on real working vessels, with the recognised career-enhancing potential of a full academic honours degree.
Fully sponsored by one of a huge range of shipping and maritime companies, and developed to meet the specific needs of the shipping industry and the Merchant Navy Training Board, your degree cadetship combines rigorous academic study at our dedicated cadet training centre in Southampton – one of the UK's busiest ports – with extensive practical training at sea. Shipping out as an engineering officer cadet on a range of vessels owned or operated by your sponsoring company, you will develop the essential skills, knowledge and behaviours needed to become a Marine Engineering Officer in the Merchant Navy.
You will acquire a strong understanding of relevant modern ship-board engineering and electrical systems, their operating principles and safe practices. And you will develop a range of practical engineering skills appropriate to operating and problem-solving for ships' propulsion and auxiliary machinery systems, as well as other relevant systems, in a safe and efficient manner. 
As part of your degree cadetship, you will gain your first qualification as an Engineering Officer of the Watch – and be equipped with all the knowledge and understanding to you need to undertake tasks as detailed in the industry-based onboard training – and with academic exemptions for further professional qualifications under the internationally recognised Standards of Training, Certification and Watchkeeping (STCW) and UK Maritime and Coastguard Agency (MCA) regulations.
And with a full academic honours degree, you will also be well placed for a range of senior, shoreside and management roles later in your career – making this the perfect course for a long and lasting career in maritime engineering. 
Course features
Specialist facilities

This course has access to specialist facilities
Who is this course for?
This course is for students who want to achieve a higher level academic qualification whilst training for a professional qualification in engineering.
What does this course lead to?
This exciting course will allow you to gain your first qualification as an Engineering Officer of the Watch, opening up a wide range of opportunities within the maritime engineering career path. With further study and sailing experience you will be able to rise to become a Chief Engineer.
And should you wish to move back onshore at some point in your career, this course will give you the skills and knowledge to move into a range of land-based careers such as engineering management, port operations, marine surveying, marine superintendent, accident investigation, marine insurance, law, chartering, and more.
Meet the team
The University cannot guarantee any particular members of staff will teach specific aspects of the course in the future, but will endeavour to ensure the teaching team maintains their balance of experience and qualifications.
Facilities
Warsash Maritime School has a full range of industry-leading training facilities including an engineering workshop with facilities for bench/hand fitting, use of machine tools, welding, marine power plant and electrical maintenance. Engineer officer cadets spend around 450 hours in the workshop, where they can learn and develop their practical workshop skills, such as use and care of hand tools, drilling machines, lathes and welding.
Away from studying, why not try out the gyms, fitness studios and sports halls in our £28 million Sports Complex, or watch a blockbuster film at our student-run cinema with Dolby Atmos audio.
Core modules
Mathematics
General Engineering Science
The module is designed to introduce you to engineering mechanics, applied heat and hydrostatics/naval architecture. You'll learn about the mechanics, thermodynamics and hydrostatics subjects that will provide you with the fundamental concepts and principles associated with the engineering science discipline.
Marine Electronics and Control Systems
This module encompasses the basic principles of electricity and magnetism and covers the performance of a range of electrical and electronic components and devices used in the production and control of electricity in the marine environment. The under-pinning knowledge facilitates the investigation of DC and single-phase AC circuits, together with the study of the principles of analogue and digital electronic circuits. You'll also develop an appreciation of the basic principles of instrumentation and control systems fitted on board ship.
Marine Engineering Principles
Marine Engineering Systems
Areas of study within this module cover four core topics: marine propulsion, marine auxiliaries, marine electrical systems, and marine engineering operations. The topics cover areas such as construction and arrangement of ships, marine propulsion plant and associated ancillary systems, principles of operation of marine engines, auxiliary and electrical systems found on merchant vessels, maritime regulatory and legislative requirements, Code of Safe Working Practice (COSWP), risk assessment, permit to work and entry to enclosed spaces procedures, electrical safety in HV and LV environments, shipboard management, and marine environmental protection.
Work Based Engineering Operations
The role of a marine electro-technical engineer is a complex one that requires multiple skills in being able to deal with the safe operation of a ship. This module builds on your existing knowledge but now asks you to research equipment and systems onboard your vessel to a level where you can pull the system information together in a way where your phase 1 theoretical knowledge brings everything together where you can genuinely understand how it works. The report gives you the ability to apply your new knowledge and develop a professional quality technical report.
How you will learn and be assessed
You will learn by:
You may be assessed by a combination of:
Group work

Practical classes and workshops

Practical activities
Solent's curriculum framework builds on our unique, creative and applied approach to teaching. The transformation of students' lives is at the heart of our mission as a university, and our curriculum – informed by the latest theory – reflects this shared educational vision.
Find out more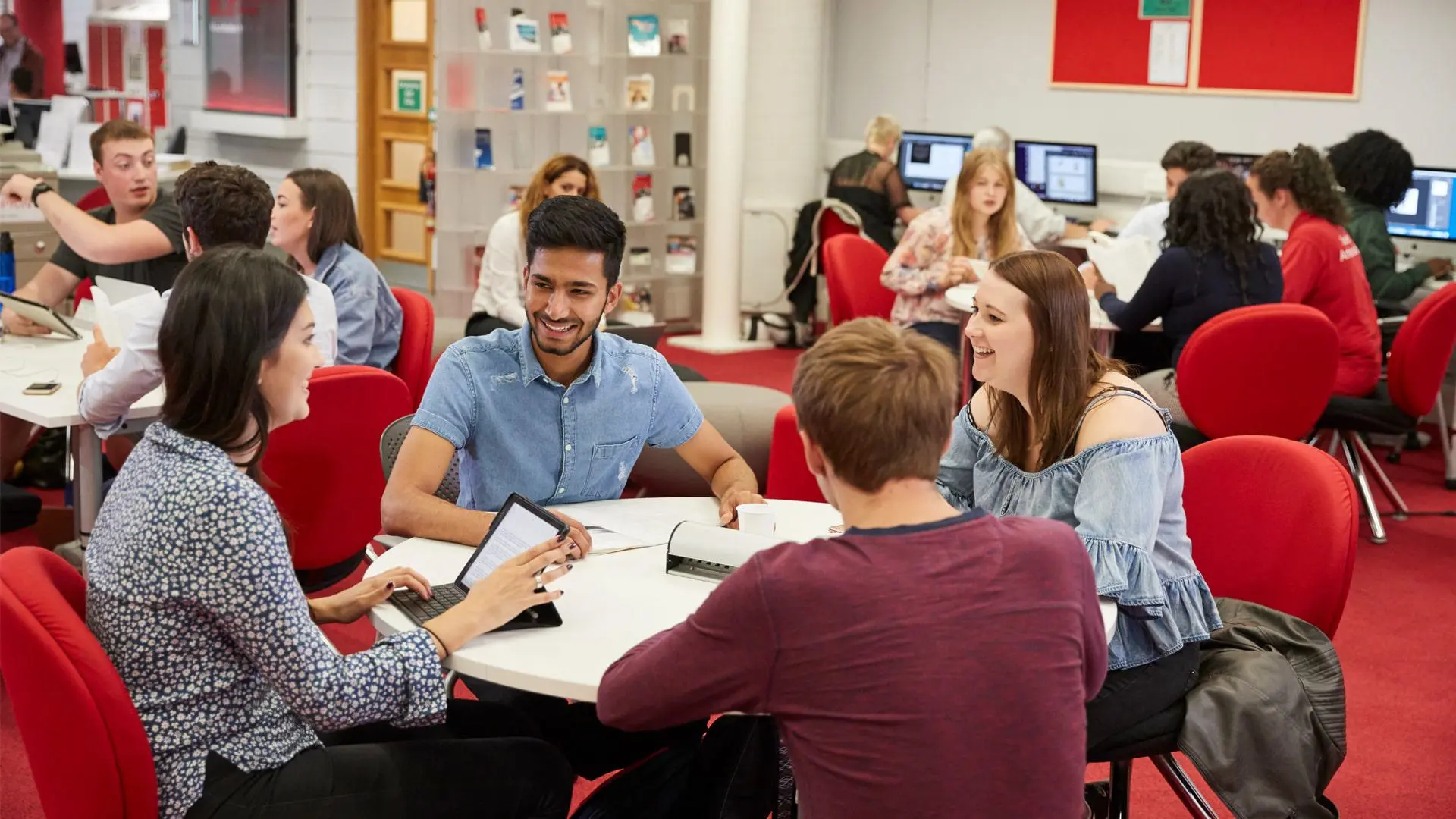 Study support
The student achievement team are on hand to help you succeed during your studies at Solent. They aim to contact you at key times during your time here with personalised information, advice and guidance, by email or phone.
Access Solent provides information, advice and guidance for disabled students.
All students can access Succeed@Solent, Solent's online guide to getting better grades. It offers extensive, practical information and advice on topics such as academic writing, research and presentations.
Why choose the industry?
Maritime and shipping is a huge, thriving industry – the backbone of international trade, and a fundamental part of modern global commerce. As a ship's engineer you will be a key part of this, keeping vessels of all kinds, from tankers to container ships – or even ferries, cruise liners or superyachts – running effectively, efficiently and safely.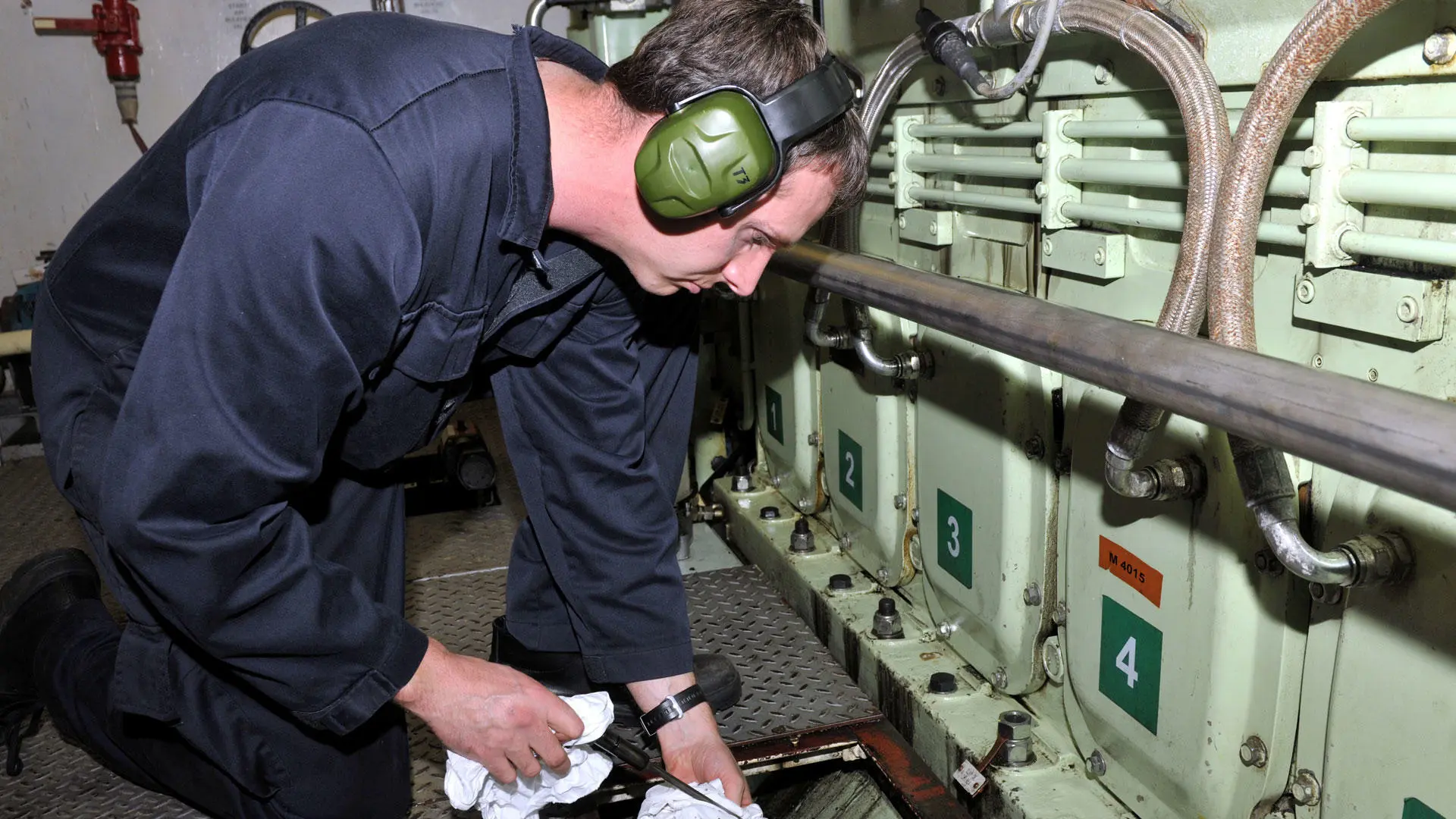 Tuition fees
Officer cadet training is fully sponsored by shipping companies.
Successful applicants will have their course fees paid and be provided a training allowance by the UK sponsoring companies throughout their training: .
For further information, please visit our tuition fees page.
Extra course costs
While most course costs are covered by your tuition fees, some essential resources and optional extras may need to be paid for separately. For advice on budgeting and managing your money, please contact student.funding@solent.ac.uk.
Bursaries, scholarships and financial support
Solent University offers a range of bursaries and scholarships that provide financial assistance or waive fees for tuition or accommodation. Each bursary or scholarship has specific eligibility criteria. Check out our bursaries and scholarships pages to find out more.
Graduation costs
There is no charge to attend graduation, but you will be required to pay for the rental of your academic gown (approximately £45 per graduate, depending on your award). You may also wish to purchase official photography packages, which range in price from £15 to £200+. Graduation is not compulsory, so if you prefer to have your award sent to you, there is no cost. Extra guest tickets will go on sale after results publication and will be sold on a first-come-first-served basis. The cost per ticket is currently £15. Please note, we do not guarantee there will be any extra tickets available to purchase.
Financial information videos
Entry requirements
Please select an option below:
Key entry requirements
104-120 UCAS points
Plus GCSEs at grade 9 to 4 (A* to C) in the following subjects:
Mathematics
English
Science (with significant Physical Science content)
For further information about UK qualifications, please contact admissions.
All cadetship programmes welcome applications from UK and International applicants as long as they meet the academic and PSRB requirements. Warsash Maritime School welcome a diverse range of students and the school is committed to delivering a uniform experience to all students.
Key entry requirements
As a general guide, we look for qualifications that are equivalent to the British high school A-levels.
British shipping companies will normally accept applications from candidates from the EU. Candidates should apply directly to the shipping companies for sponsorship.
For further information about UK, EU and international qualifications, please refer to our course entry requirement statement.
Key entry requirements
As a general guide, we look for qualifications that are equivalent to the British high school A-levels. However, MCA certificates of competency may be awarded to people of any nationality and the training programmes are open to all.
British shipping companies will normally only recruit UK or European Union nationals. If you're a potential international candidate from outside the UK and EU, you should research shipping companies from your own country (that are approved by the MCA) to secure sponsorship. 
Note to all international students requiring a visa
All international applicants need to be aware that the English language requirements to attend Solent University, and the English language requirements to obtain a visa from the Home Office, may be different. This means that if you meet the Solent University language requirement to gain a place on the course, you may still have to meet additional requirements to be granted with a visa by the Home Office.
We strongly advise all applicants to visit the Home Office website which outlines all the requirements for a successful visa application and to take a look at our 2023 course entry statement document.
How to apply
To apply for this course, you must meet the academic entry requirements as stated.
The next step is to find a company to sponsor you so you can complete the sea service elements of the training programme. You should apply direct to the sponsoring companies for details of their recruitment policies and the availability of sponsorship.
There are a number of UK sponsoring companies that recruit UK nationals as officer cadets to work in the various shipping sectors of the merchant navy (for example, cargo, container, cruise, tanker etc.), either individual shipping companies recruiting to fulfil their own staffing needs or training organisations that recruit on behalf of their clients.
Companies normally start the recruitment process around January each year for entry in the following September or January.
Language requirements
Applicants who do not have English as their first language will be required to demonstrate an approved level of proficiency in the use of the English language. The agreed minimum requirements for this course are:
IELTS minimum 6.0 overall with a minimum of 5.5 in each individual component
TOEFL IBT minimum 80 with a minimum of 20 in each individual component
Duolingo English Language Test - 115 overall with minimum of 95 in each component or equivalent.
Qualifications are checked before enrolment, and international students must bring their original certificates or certified copies when coming to study at the University.
Pre-Sessional English programme
The University also offers a pre-sessional English programme for international students who wish to improve their level of English before starting a degree course.
Warsash Maritime School
Warsash Maritime School is the home of seafarer training and maritime studies, building on the history and tradition of the world-renowned Warsash Maritime Academy.
The School provides high-quality education and training for the maritime and offshore industries to meet the international demand for crew, officers and captains who are trained to the highest professional standards.
Navigation, marine engineer and marine electro-technical officers benefit from our internally recognised certification programmes, from initial entry as an officer cadet to Master and Chief Engineer.
Our STCW safety training is delivered by technical specialists with many years' experience in their field.
We will prepare you for your future
Suitable roles for graduates include
Ship's Engineering Officer
Chief Engineer
Engineering Operations Manager (shoreside)
Marine Surveyor
Technical Superintendent
We will help you start your career
The Solent Futures team is committed to getting students into great careers.
While you are studying, the team can help you with finding work experience or placements, link you with a mentor, check your CV, or offer one-to-one guidance.
If you're in your final year, we also have graduate job opportunities just for Solent graduates.
Find out more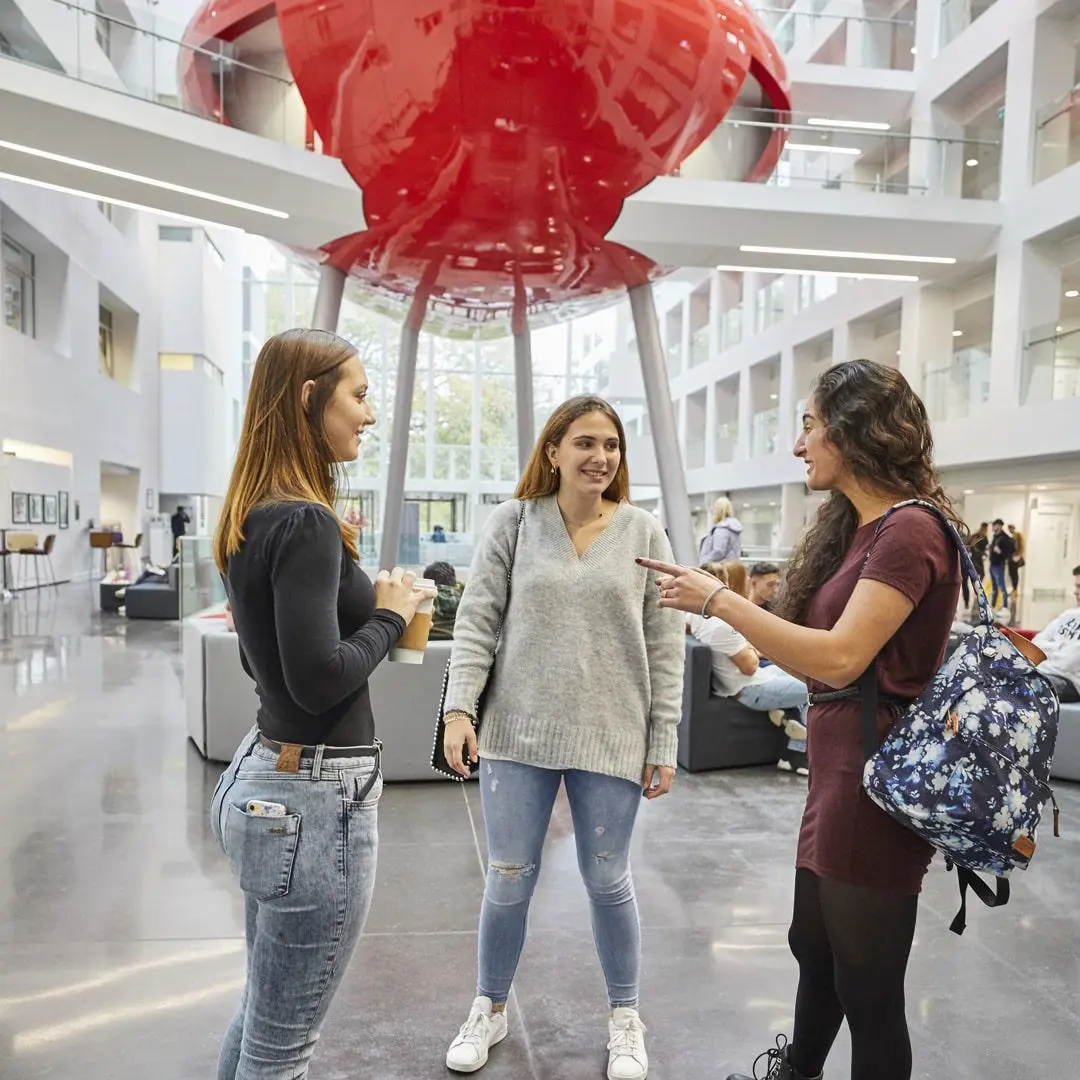 Support at Solent
All students at Solent University have access to a range of specialist support services. Whether you are having financial difficulty, need additional help with academic skills or want advice on setting up your own business you'll find that help is always on hand.
Most of our specialist support services are based around the Student Hub, a central space where you can access all the information and support you may need during your time at University. The Student Hub is the first point of contact if you have any queries relating to your course, including questions about your timetable, options, and assessments and extenuating circumstances.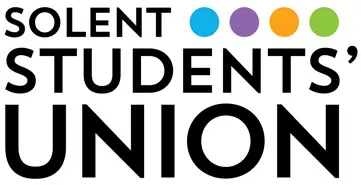 We work in partnership with the University to build a sense of pride and confidence in your Union, University and student experience.
Find out more